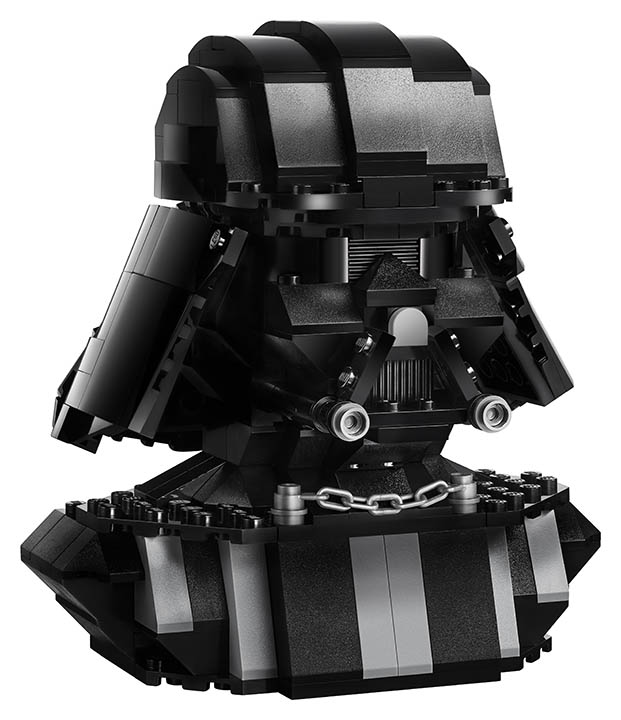 Update 2: Not sure how I missed this, but LEGO did indeed send a full press release with additional images when this went up. All of that follows the original article below.
Update: The LEGO team contacted me and asked to update and clarify its availability at Target to say the following:
For those not attending Star Wars Celebration, a limited quantity of this set will be available through Target REDcard beginning 4/11.
Original article below:
Unlike last year's Detention Block Rescue set (which apparently Ace isn't a fan of), we're getting a nice shiny Darth Vader bust this year.
It's reminiscent of the Darth Maul bust from 2001, which as a fun fact is valued complete at over $500 on Bricklink.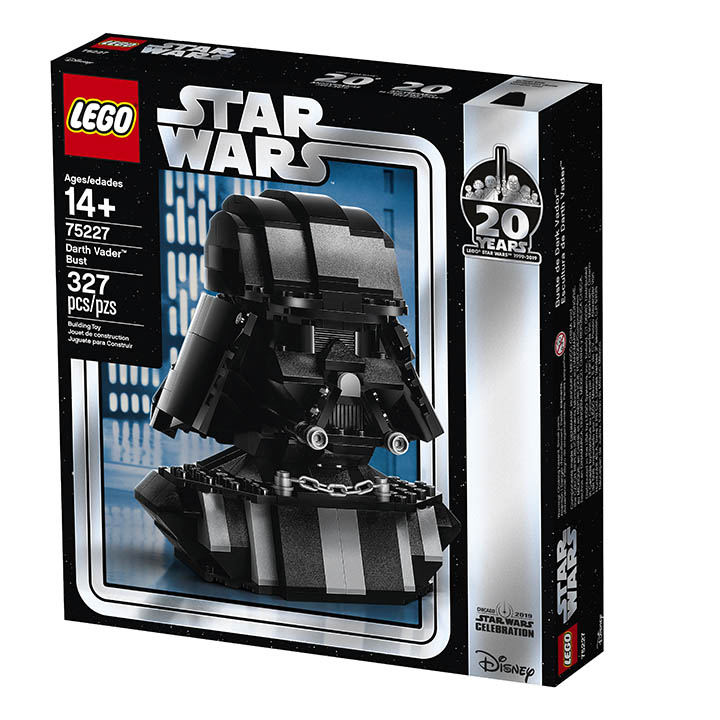 According to the Star Wars Celebration article on starwars.com, the set will be in limited availability at Target.
There will probably be more detail to come, but this is all we have at the moment.
All of the images
75227 Darth Vader Bust Official Press Release
327 pieces | Ages 14+
$39.99 (USD)
Available April 11, 2019 through Star Wars Celebration and Target REDcard
Turn to the Dark Side with the LEGO® Star WarsTM 75227 Darth VaderTM Bust! This exclusive Star Wars Celebration building set features incredible dome and faceplate details, including a brick-built respirator encased in iconic black armor. Vader's helmet is adorned with raised ridges and studs, which adds to the dramatic effect, and the instantly recognizable Dark Lord of the Sith will always strike fear in his enemies. Darth Vader Bust Star Wars building set measures 262mm long, 282mm wide, and 59mm high.