I love me some super heroes. Maybe you do too. Maybe you're a super hero minifig collector that's looking for a way to display your super hero minifigs fashionably. Maybe you're also a Marvel guy and not so much a DC feller. Well this deal is for you. Right now, LEGO Shop@Home is offering the Marvel Super Heroes Minifigure Display Frame for half-off the sticker price. They are just $8.49 each before any tax and shipping. There is a limit of 5 however. This deal should also be good in store as well.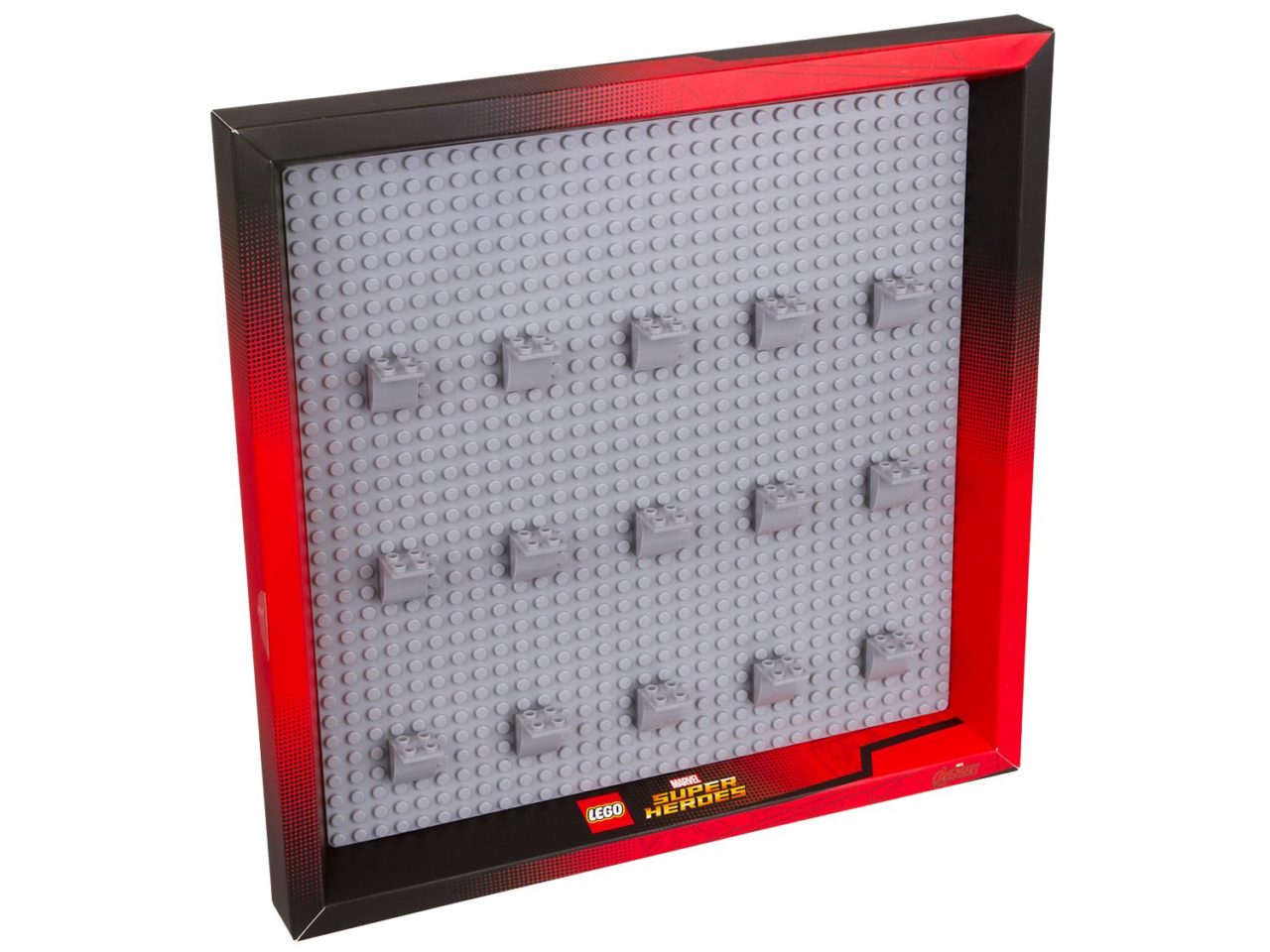 Be forewarned there is no plastic cover on the front. Maybe that's why they're half off right now. Still, you could do worse.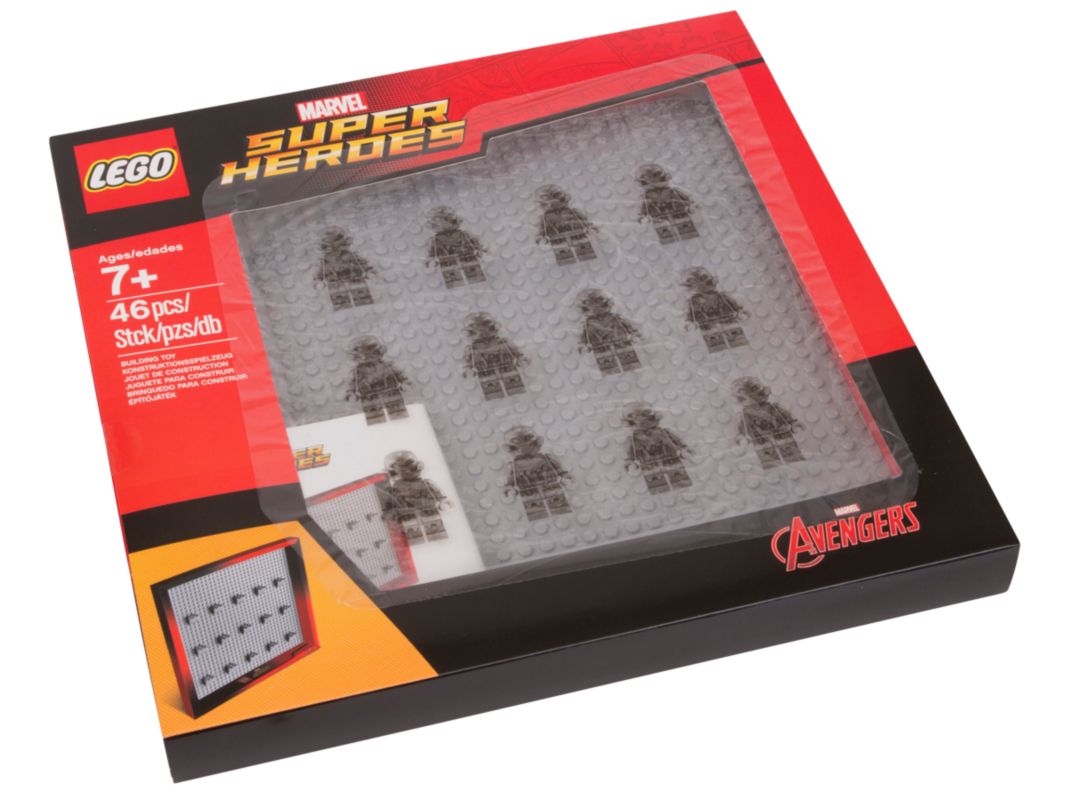 There's space for 15 minifigs but you can probably move them all down a stud or two and make another row to fit 20.