Update 12/18: As of this morning, the set is no longer being added to cart and the promotional page has been completely wiped off of their servers.
LEGO Shop@Home is offering a five-pack of LEGO Star Wars minifigs as a special three-day promotion that started today. It lasts until 11:59pm EST December 19th, 2018 or while supplies last. It is free with a $75 purchase of LEGO Star Wars products.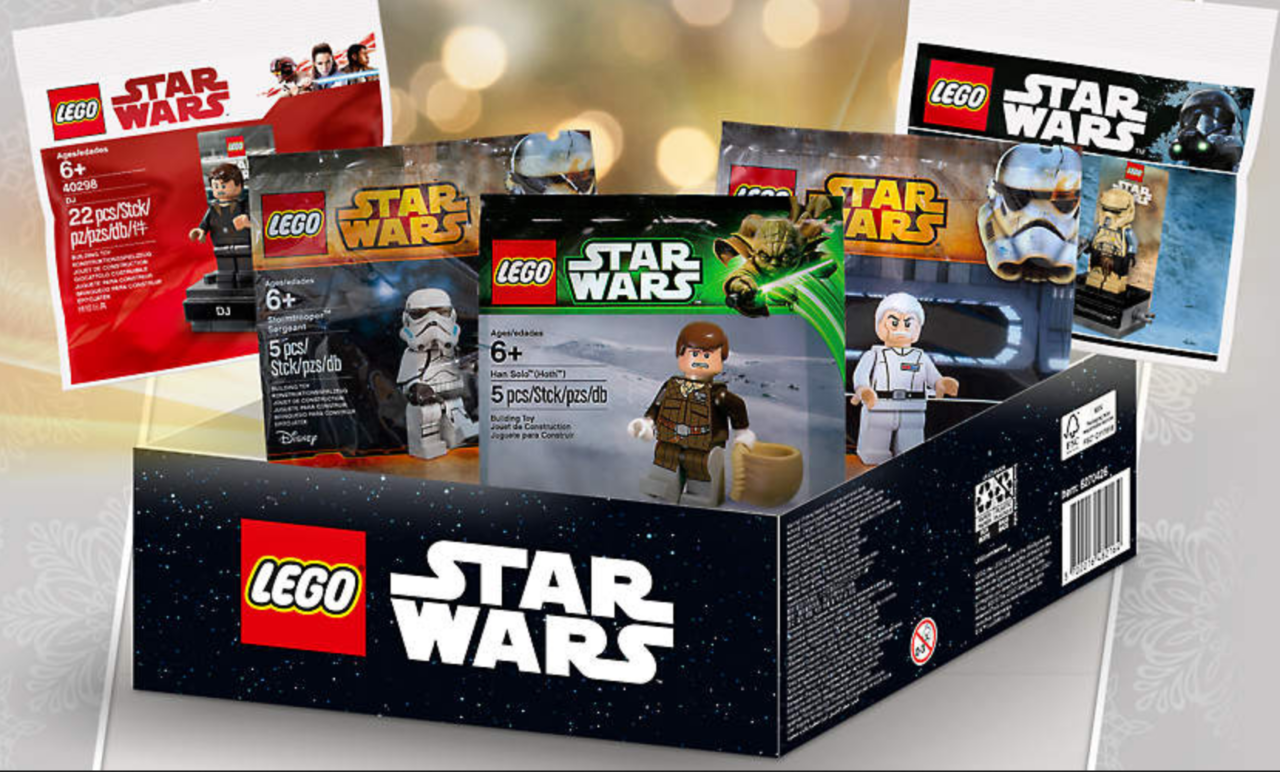 Now see, THIS is something that would totally make sense as a VIPÂ Black Card offer. Fortunately, or unfortunately, depending on your whole outlook on this, you don't have to be a card-carrying member to take advantage of this offer. This offer is open to everyone.
But wait, there's more! You can also enter for a chance to win either a Platinum R2-D2, Sterling Silver R2-D2, or Signed & Graded TC-14. Yep, you read that right, a signed and graded TC-14 minifig.
Whoop-de-doo.
Look, I applaud LEGO for trying something new, but I honestly can't see what the appeal is for "signed and graded" minifig. It barely registers in other collectible markets. I don't see why LEGO would approach that kind of nonsense and use it as a selling point.
The previous precious metal minifig giveaway was a white gold R2-D2 that VIP Black Card holders were automatically entered into. This was one of the few benefits of been a card holder: an exclusive contest. I am not 100% sure if it really was exclusive and if other means of entry were available for non-card holders. I wonder if LEGO got heat for having an exclusive contest, hence why for this set of figs, it is open to the public. In any case, they seem to be caught in a tough spot. There's going to be some segment of the population that will be disappointed no matter which way they handle it. The haves (card-carrying members) who are disappointed that a contest that used to be exclusive is no longer, thus diminishing each person's chance of winning. If this contest was kept exclusive, the have-nots would be crying foul for not being included.
I can see both sides personally. The VIPÂ Black Card program was an absolute failure and a lesson on how not to do a promotion. I am done complaining about it… but re-reading what I wrote above it may not seem like it. Whether you believe me or not, my point is still valid: this promotion would have been a perfect fit for VIP Black Card holders.
Anyways, the good thing about the special edition minifig giveaway is that there is no purchase necessary to enter. You can just visit starwarsbox.brandmovers.co to enter. Be sure to run a YouTube channel for a better chance at winning, though. It's not necessary, but it probably helped that guy a little bit.