Back in May, LEGO announced a special giveaway for a one-of-a-kind white gold R2-D2 minifig. No action was necessary as VIP Black Card holders were automatically entered to win. And today, LEGO sent an email out announcing the winner of that special fig. It ain't me. But congratulations go to Bryan from Broke4Bricks. He did an unboxing video which you can view below:
For someone who just won a one-of-a-kind, white gold R2-D2 minifig, not only the rarest LEGO Star Wars collectible, but most likely the most valuable minifig in history, he couldn't seem less thrilled.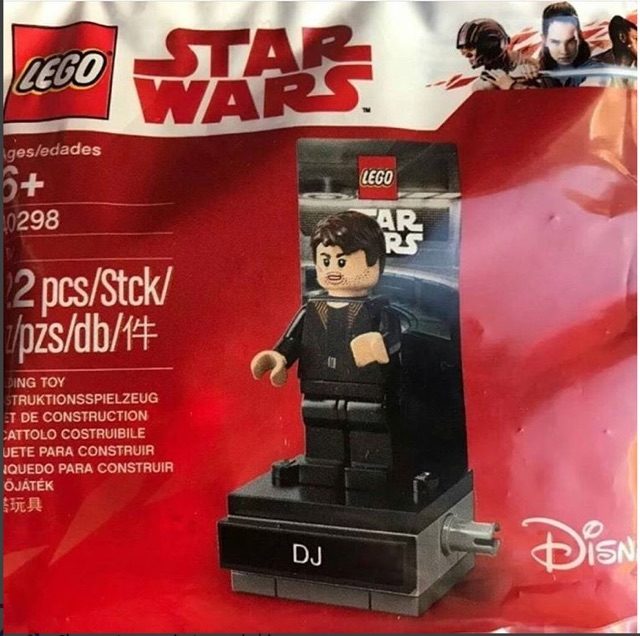 The other part of the email is a special offer from LEGO Shop@Home to get the DJ minifig for free with a code. The code is unique to each user. There's no indication of any restrictions so it should work on any sized order from any theme. Offer lasts until 6/30/2018 or while supplies last. I'm gonna guess that supplies are going to last; it seems LEGO has an abundance of these things as they were donated to LEGOLAND California for Star Wars Days to be given away. No doubt TRU, the retail chain that DJ was exclusive to, going under has something to do with it.
If this is one of those VIP Black Card offers, then the VIP Black Card program continues to disappoint.