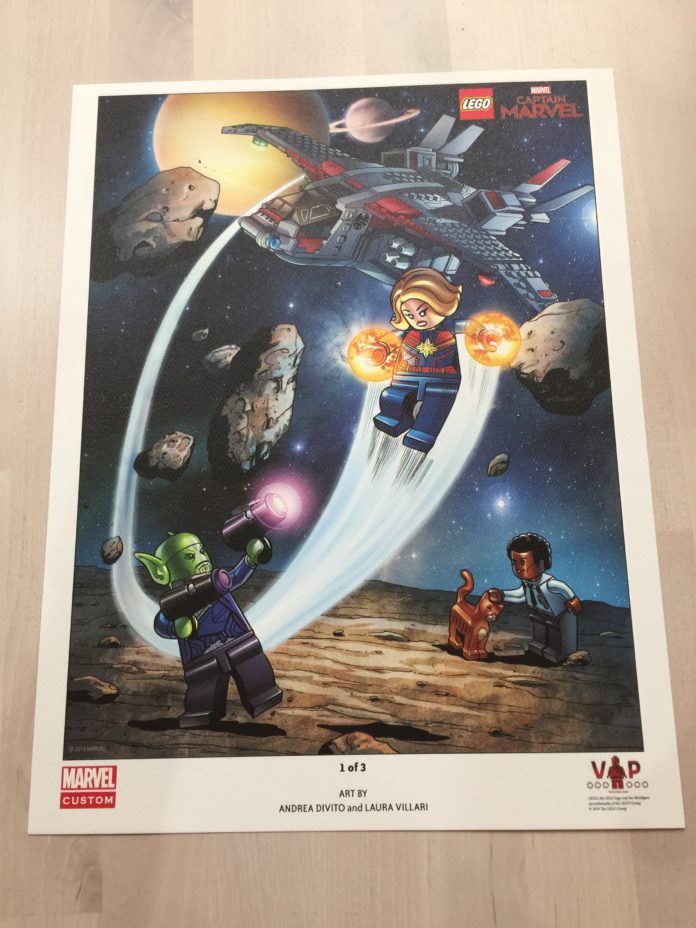 Last night my wife was tired of staring at my packages by the door so I went through them. One of them was my LEGO Shop@Home order which consisted of the new Quinjet, the art print, the Tower Promo, and the Skater Chicken pod. It arrived at the same time as my Vader Bust order from Target. It also arrived at the same time as my sample package which contained the Battle of Hoth promo set. I honestly wasn't expecting that last one at all. That aside, this was the first time in a LONG time that I bought any LEGO. I wasn't really planning on getting any of it. I think the Vader Bust was an impulse buy for a limited edition exclusive. It kind of brought me back to my old ways of trying to get that hard-to-get acquisition and that dopamine rush of accomplishing that task. The Quinjet though. I only got it because of the art print and wanted to make sure the box was big enough for the print to lay flat. I also plan on reviewing the set to justify the purchase. Soon after I placed my order though, I had feelings of regret. I really don't need to be bringing in more LEGO into the house when I'm still trying to get rid of my collection.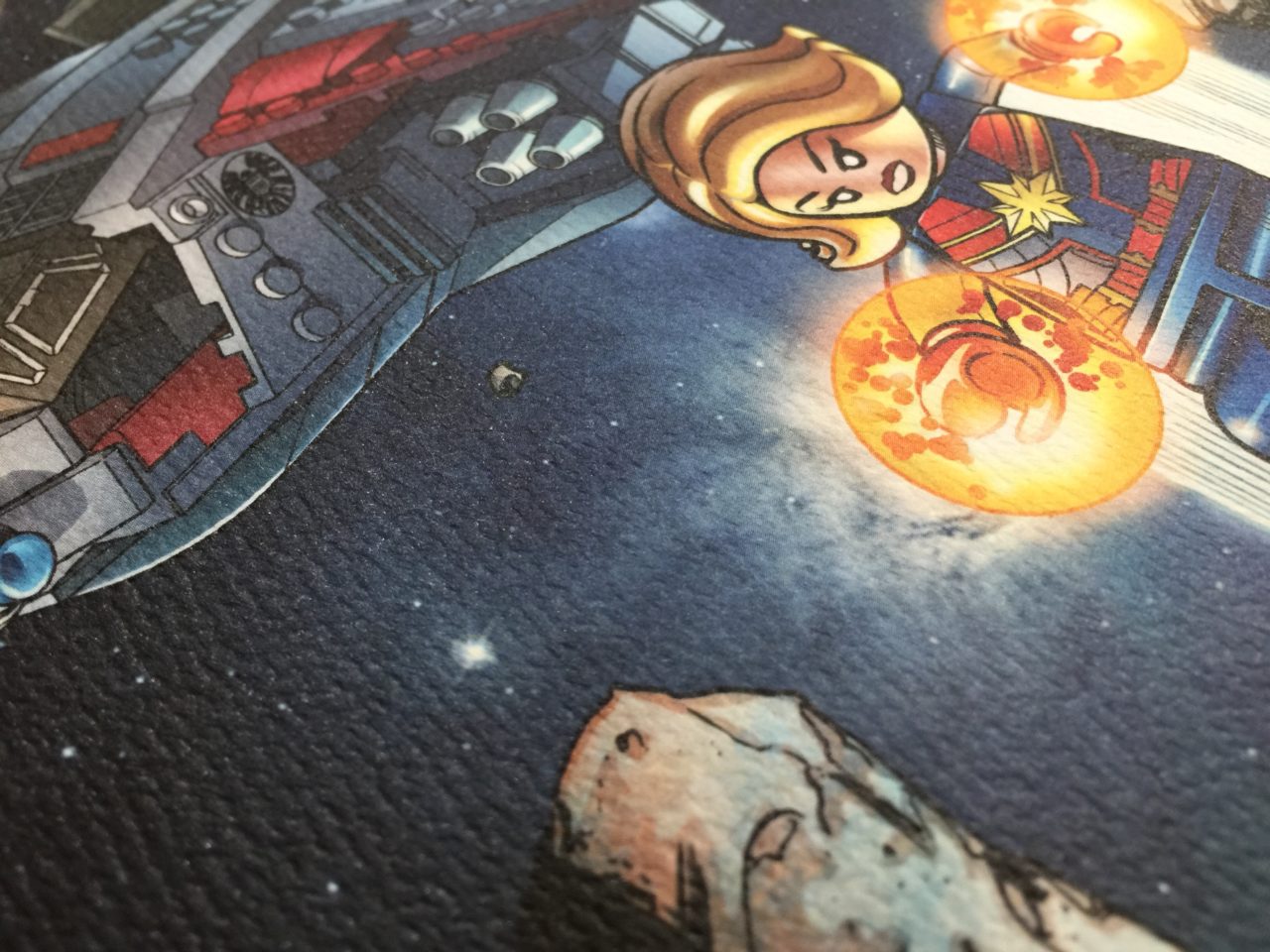 But that art print man. I didn't know what to expect but I was pleasantly surprised by the quality. The paper it's printed on isn't just your run-of-the-mill flat paper. It's definitely thicker and textured like water color paper. It softens the image a little bit and doesn't make it so, so saturated. But don't get me wrong, it's still a very bright and colorful print.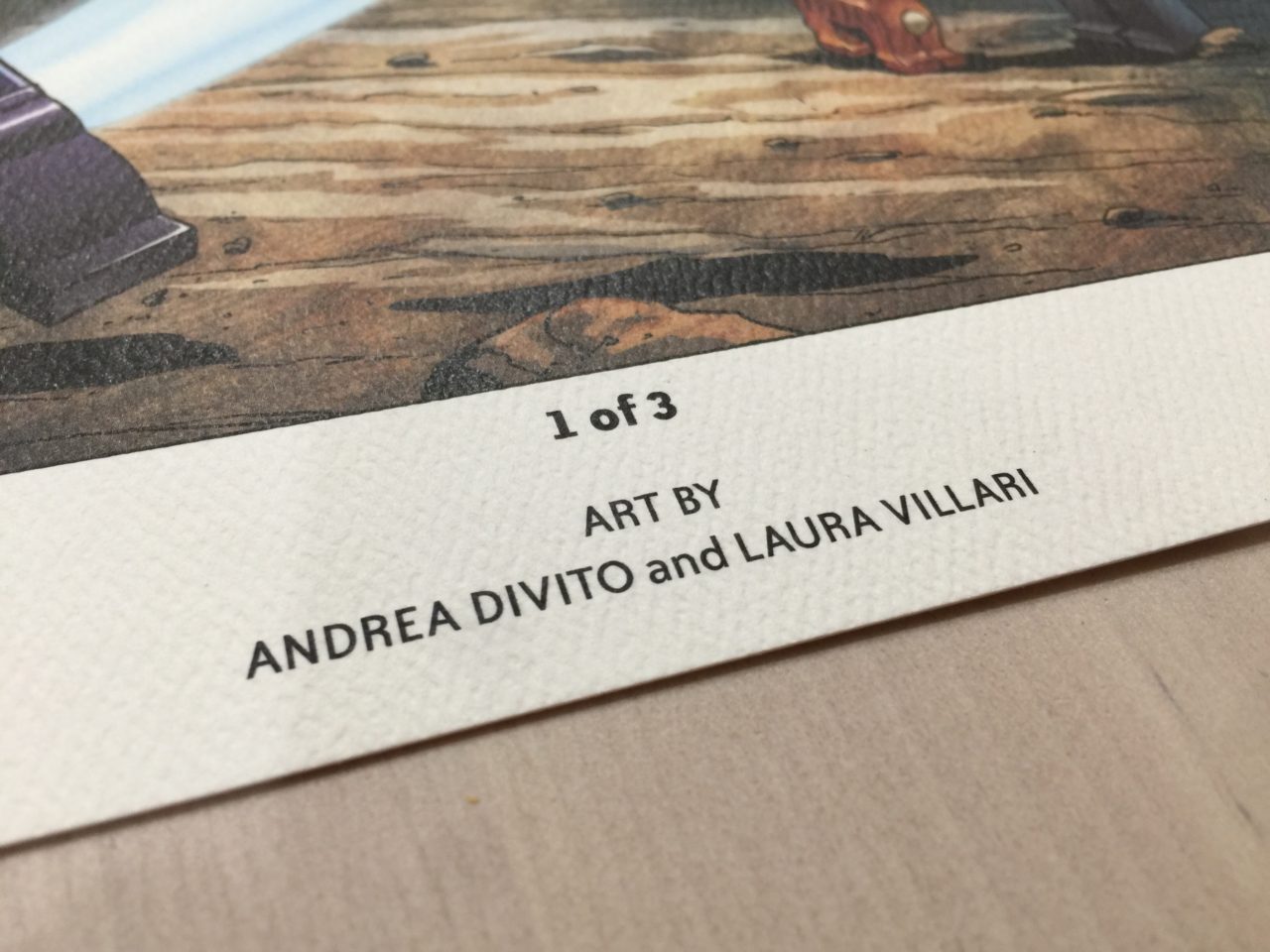 Also, they gave credit where credit is due by listing the artists' names: Andrea Divito and Laura Villari. Kudos to LEGO for doing that because they could easily have not.
This is the first of three and when all three are acquired, they connect to make one large scene. I have no idea what scene that is but since the imagery is inspired by the current selection of Endgame sets, I have doubts whether or not it's one continuous scene or just three panels that look pretty next to each other. Either way, I'll be placing two more orders to finish up the set.
The print and Tower promo are still available. You can read up on details on how to get them here but in a nutshell you need to buy at least $35 of LEGO Marvel Super Heroes sets to get the print, and at least $75 for the Tower promo. Today's the last day to get the print while there is still stock. I assume that you'll be able to get the second one starting tomorrow under the same conditions.