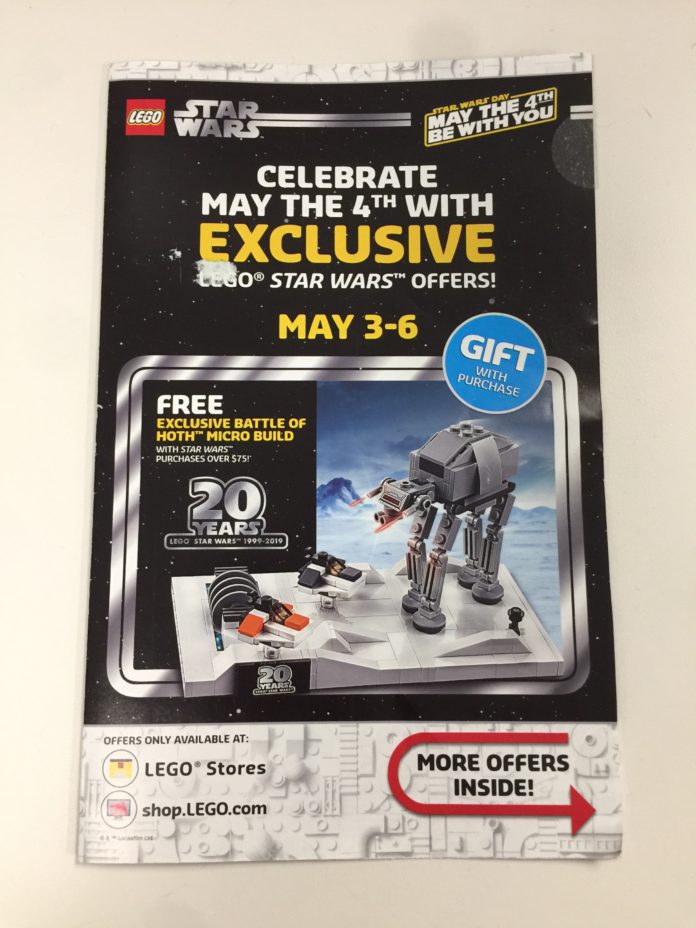 Got this flyer in the the mail the other day to promote LEGO Shop@Home's upcoming May the 4th shopping day. As in years past, they are offering a free, exclusive gift with purchase. This year it's the above-pictured Battle of Hoth micro build. It is free with any LEGO Star Wars purchase of $75 or more. This micro build is like way better than the UCS Hoth set. It correctly captures the epic conflict at Hoth and has all of the elements that went into that battle: an AT-AT, Snowspeeders, and the shield generators.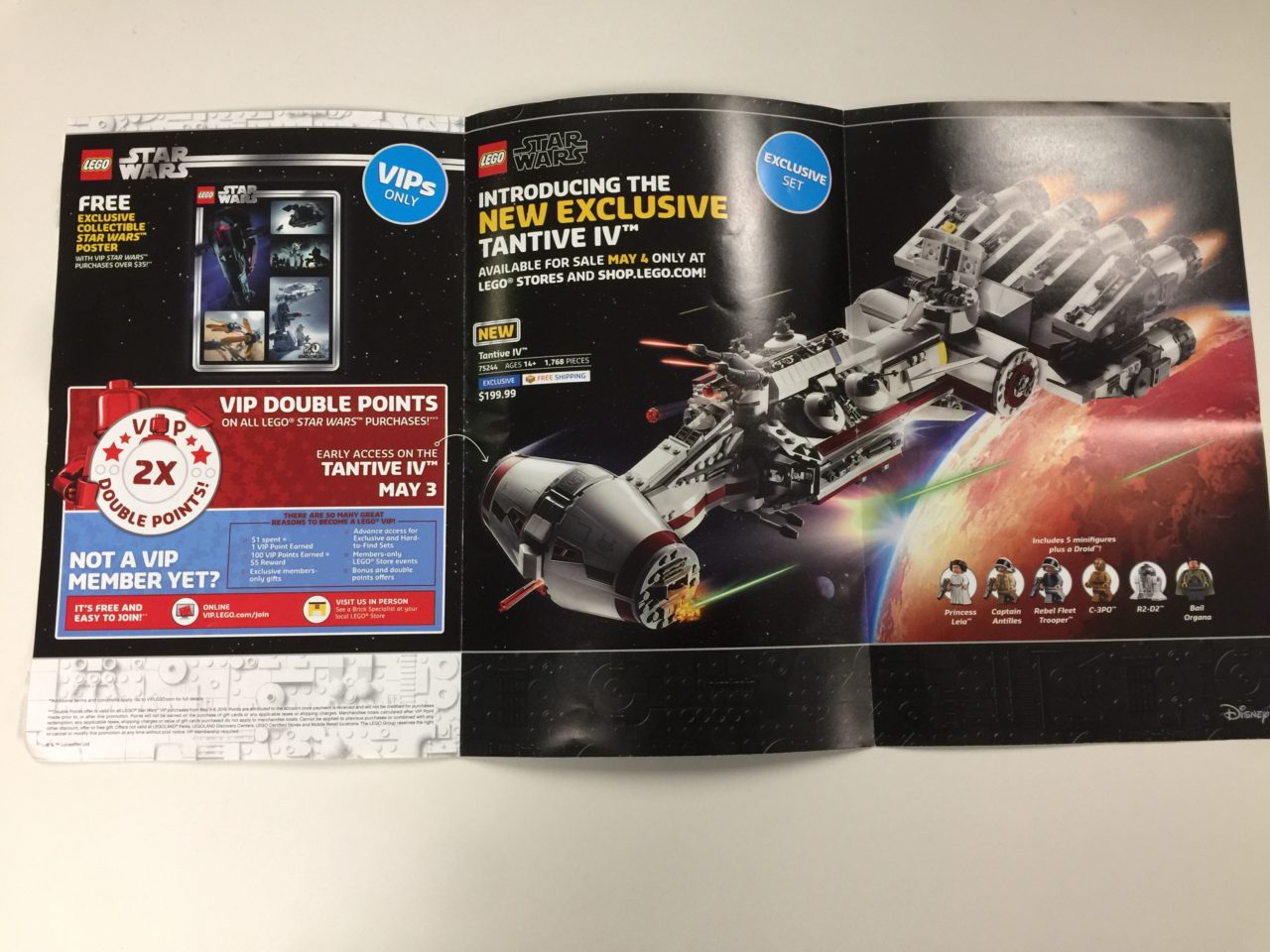 This was the other page that had something noteworthy on it. There is an promotional offer for an exclusive collectible LEGO Star Wars poster. The poster is free for VIP members with any LEGO Star Wars purchase of $35 or more.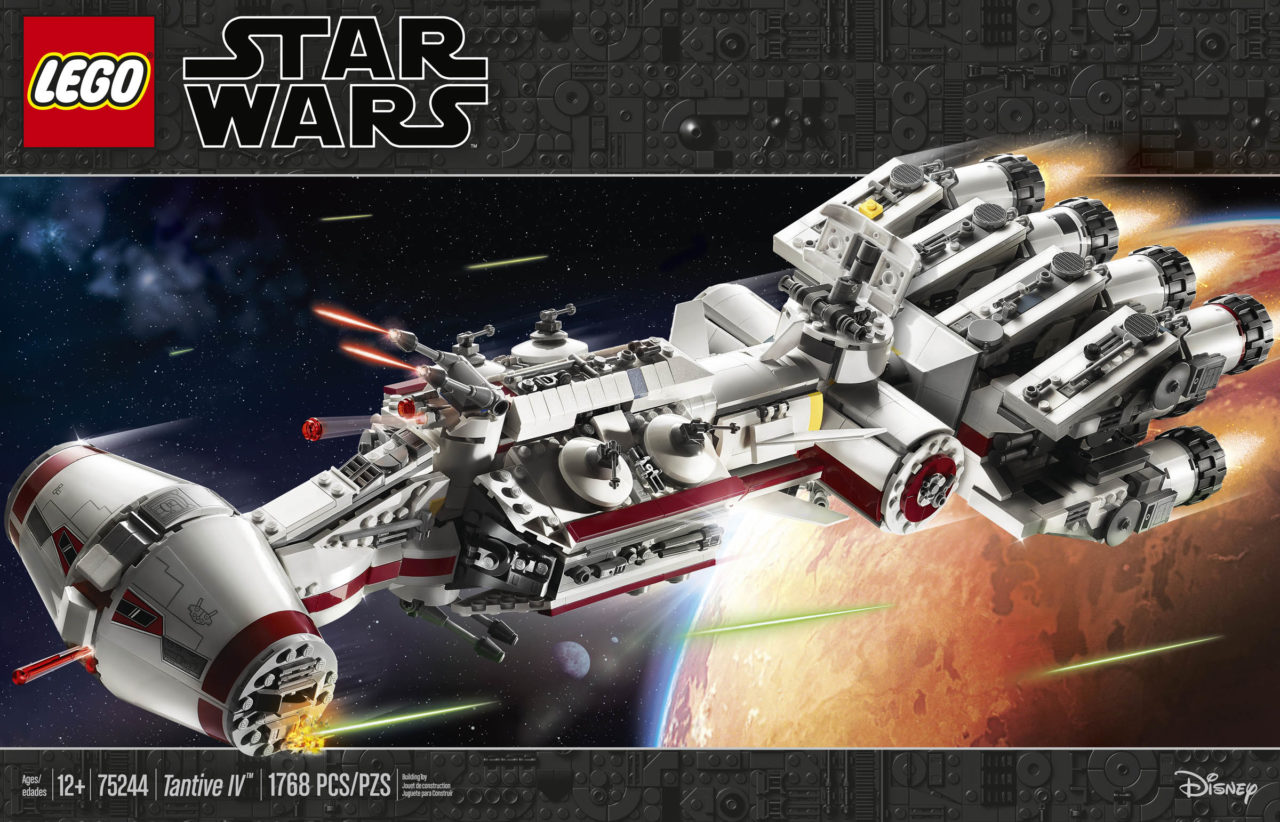 Also, the big splashy release this year is the Tantive IV remake. Buy one of those and get all of the promos in one fell swoop. It ain't cheap though at $199.99, but looks like it would be worth trying to get on release day for that micro build.
And finally, VIP Double Points will apply on all LEGO Star Wars purchases this weekend. The shopping holiday begins on May 3rd and will last through to the 6th. The deals are good at LEGO Shop@Home and all Brand Retail locations while supplies last.
FBTB is an independent blog with minimal advertising. We depend mostly on donations, subscriptions, and affiliate sales to keep up with the costs. Please consider clicking through our links when shopping. We greatly appreciate the support.