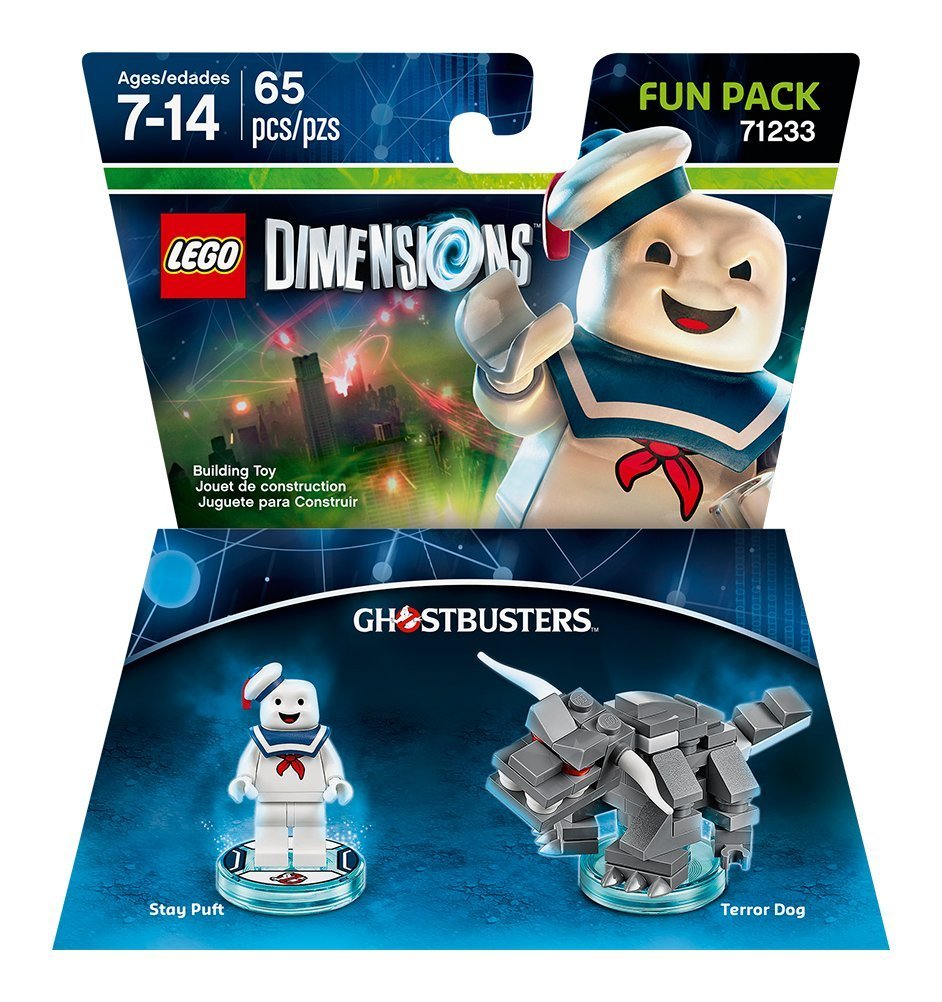 Wave 4 Fun Packs for LEGO Dimensions is currently priced at 50% off at just $7.49 each. There are only three Fun Packs for the upcoming wave:
The Stay Puft is the clear need-to-have set out of the bunch since it comes with a unique Stay Puft Marshmallow Man minifigure that isn't available anywhere else. These are also cheap ways to get Aquaman and Superman as well if you missed out or just want a couple of extra.
Prime members are also supposed to get an additional 20% off pre-orders and recently released new games. The other Wave 4 item, 81235 Midway Retro Gamer Level Pack, is $29.99 but with Prime discount the price drops down to $23.99. The discount is reflected on the final page of check out. Unfortunately, the 20% discount doesn't seem to apply to the Fun Packs as it still shows the $7.49 price tag on the at check out page. It may be because it is already discounted so we'll see what the final bill is once they all ship.
Wave 4 is scheduled to release on March 15, 2016.