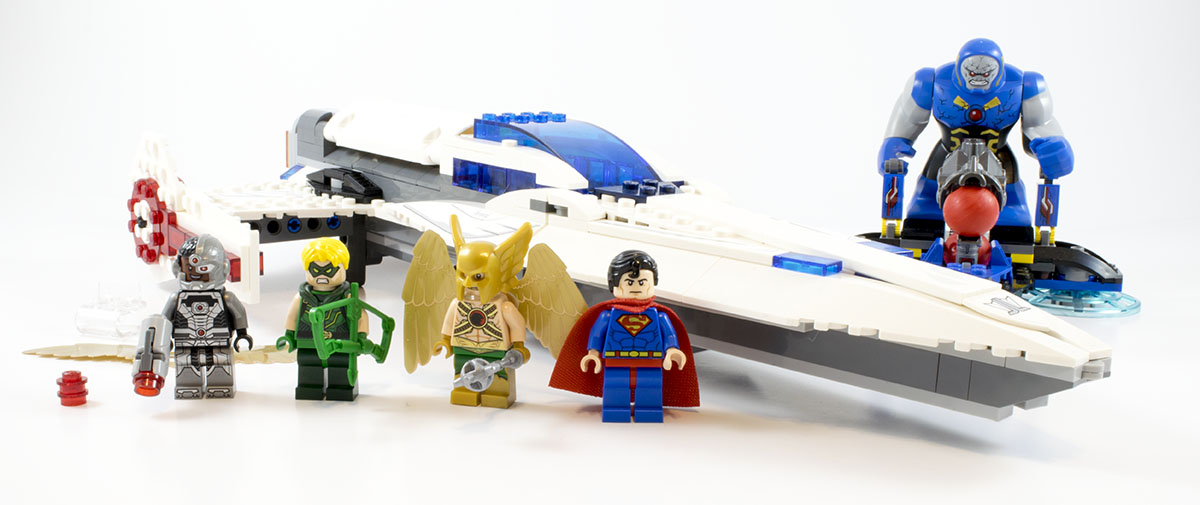 I have a general theory on why the CW shows are popular, and why they are basically the best thing that DC is doing right now (because "good" is a label that's not even in the same timezone as the movies or comics they're dumping out)… all of the shows that have come out have focused on the characters secret identities and their lives much more than that of the super hero. Smallville spent nearly a decade before we even saw a suit. Well, that and it's basically just like Beverly Hills 90210, except with super heroes.
With the LEGO DC sets, they always seem to work out better the closer they stay to the animation and games than to the comics or movies. I've ranted about the movies before, and the upcoming Batman vs Superman already spoiled all of the major reveals in the trailer and can't even test well with internal audiences. DC Comics is coming up on their second (closer to two-and-a-half) reboot in the last four years. The two places where DC really shines has been in their TV shows (well, except Gotham) and cartoons. My daughter loves the DC LEGO movies, and I can't wait to someday introduce her to Batman TAS.
Honestly, one of big reasons I'm reviewing 76028 Darkseid Invasion is that it's towards the end of its life and has been seeing some pretty deep discounts. It's already listed as Sold Out on LEGO Shop@Home, though it's still available at most retail locations and on places like Amazon.com. It seems like the set should have pretty solid appeal, even at 545 parts and a high $69.99 sticker price. There's Superman was the only minifig in the set that wasn't unique when the set first launched (Cyborg has since shown up as a Dimensions fun pack). Green Arrow, Darkseid, and Hawkman were all brand new in the set, and make up key members of the Justice League and one of the big bads of the universe. Perhaps it was just jet fatigue that made me wait on the set so long, or maybe the lack of a Hawkgirl to go with Hawkman (why is she girl and he man), or maybe it was never able to justify full price.
There's been a strange trend in LEGO lately that makes me wonder if we're starting to see a peak to their market growth or just changes to how licensing works: the average lifetime for a set has gone down greatly in the last year. Ant-Man was available for about six months, and this set has already gone to sold out, being available less than a year (looks like it sold out on S@H in the US back in November). Traditionally, LEGO sets have a 18-month lifecycle (exclusives usually were shorter, UCS and big sets longer), so this is really strange. LEGO staggers the releases over the year to help mitigate some of this, retiring a portion of the long-lasting lines like Super Heroes, City, Star Wars, etc instead of dumping the whole thing. To see big sets like this drop out of the market, without anything to really replace it, is just odd.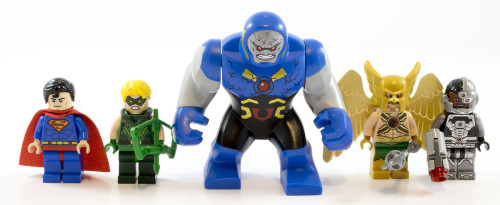 I already mentioned the minifig lineup, and it's kind of surprising that this set was the last one to grab as it has one of the best lineups. That being said, I think the immediate criticism would be that the lineup, while bristling with unique characters, is basically the same as the various $50 sets we've seen like 76026 Gorilla Grodd Goes Bananas (or older sets like Hulk's Breakout or Hydra Lab Smash on the Marvel side).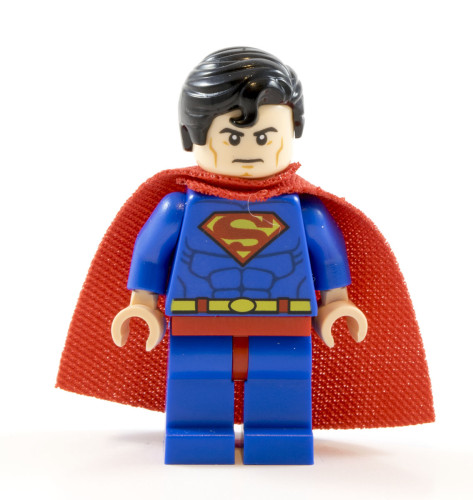 First up, and least interesting, is Superman. He's notable in this set as not being Batman, because we know that it's not actually possible to release a set that doesn't have one of those two characters in it. He's still just basically Superman. Whoo…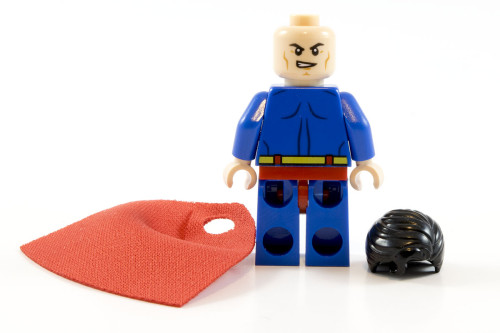 This particular Superman has a spongy-material cape, which is the only part that makes him unique. Otherwise, the rest of the figure is the same as the one that came in Lex Mech a few years back.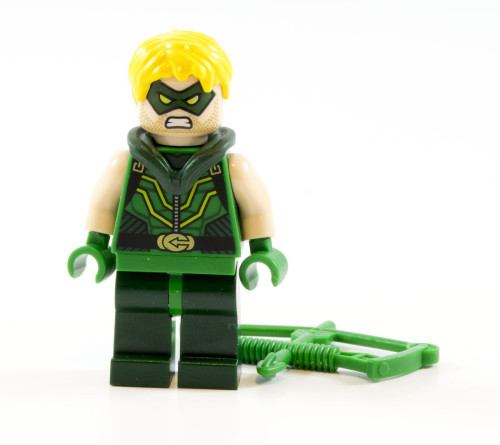 Green Arrow is an interesting character. Well, by interesting I basically mean he's Batman with a different color scheme, and in more recent years has been this weird fusion of Marvel's Hawkeye if Hawkeye wasn't broke and capable of making choices that weren't going to destroy everything about his life each day.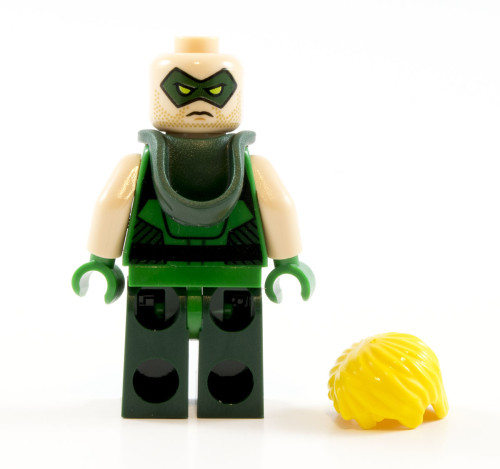 Sadly, this seems to be based on the soon-to-be-dead New 52 and no the CW show. Arrow and Flash take a whole lot more inspiration from the comics than Smallville ever did, but still, this seems more like the light-up armor of the comics version. Not a bad representation, but I do kind of wish they would have given us a hood-up version to go with the hood-down. But I guess the Wyldstyle part needed to get used somewhere else.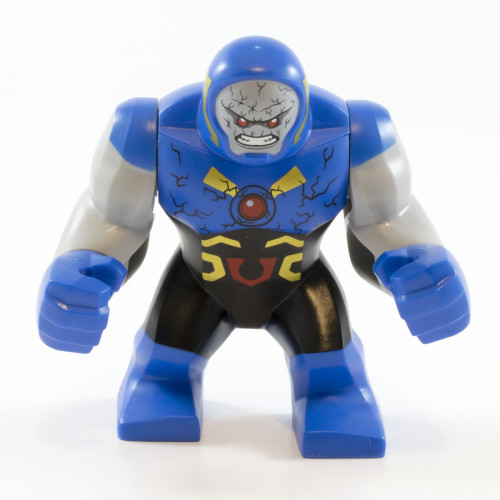 The big guy is.. well, a typical bigfig. Really the only way you can do Darkseid, but I really wish they'd find a way to make the heads movable on these. Darkseid is a menacing presence, but this makes him feel more of a bruiser than he needs to be. He can destroy the planet around you, he doesn't need to go all smashy.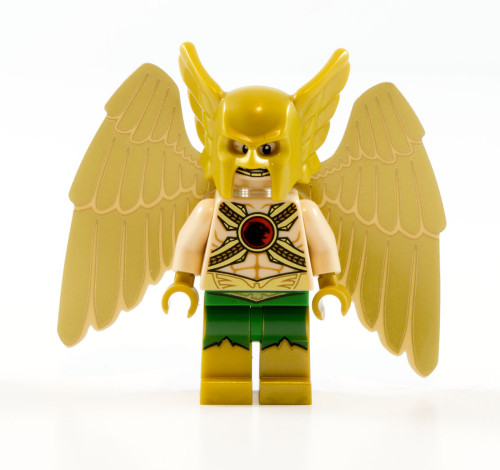 Of the characters of the set I wanted the most, Hawkman was at the top of the list. I'm a sucker for these backpack wings like we've gotten on a couple of backpacks (and not just cause I hope to get an Angel minifigure for the X-Men on the Marvel side). I just like the look of them and there are a ton of different applications for them.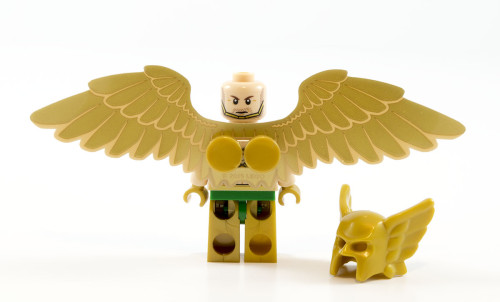 I think he's probably the "best" of the figures, but it's kind of hard to mess up Hawkman. As a look, it's been fairly consistent over the years. I like the armored version more, but still, a solid look and a great helmet. The complaint I have isn't in the figure itself, but in the lack of a Hawkgirl minifig like I mentioned above. Those two characters are parts of the same coin, and just belong together. Given the price of the set, it needed another minifig and that would have been a great addition.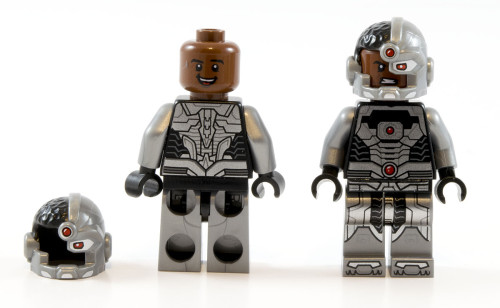 The last figure was a lot cooler before Dimensions hit, and would have been the strongest fig in the set. He was the focus character of the LEGO Justice League movie, so it's nice to see him reflected here. If anything, I just wish there were some more "cyborgy" features to it like we saw there. Still, a great little figure.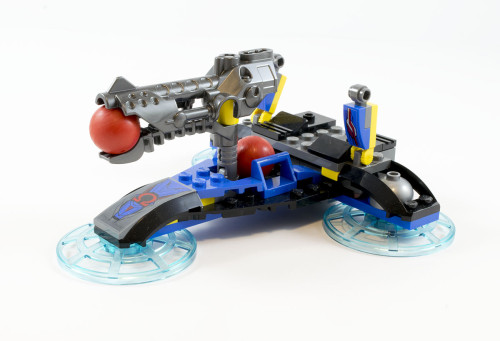 Because we can't let Darkseid go without a vehicle, despite his complete lack of need for one, we get a "destroyer." That or it's some sort of dodgeball apparatus. Look, if you can dodge an omega beam, you can dodge a ball.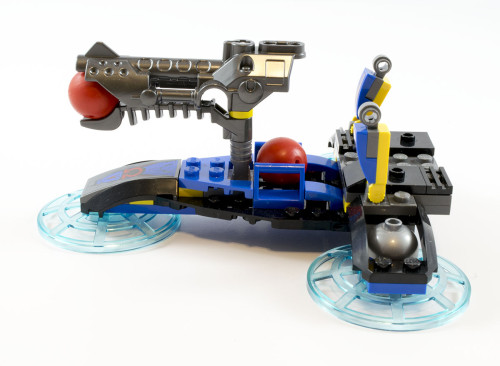 I'm not honestly at a shortage of words (as the terribly long nature of my reviews tends to show), but it's hard to describe just how terrible this thing is. Darkseid barely fits on the back of it and falls off if you happen to be breathing and in the same room as the thing. The launcher isn't a bad element, but the rest just feels so slapped together.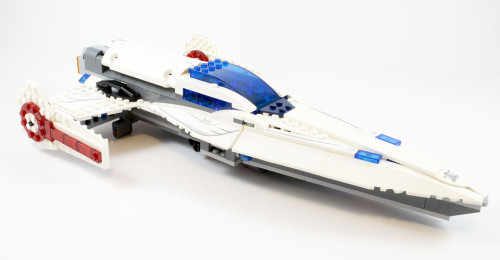 I don't know why this feels like the sixteenth jet I've reviewed in the past year, I think it's just like the fourth or so. Really, the problem is that of all the various flying machines, from the Quinjet to the Avenjet to the Star Wars stuff… this one is easily the least interesting. It's a big blob of white that's mostly big sections.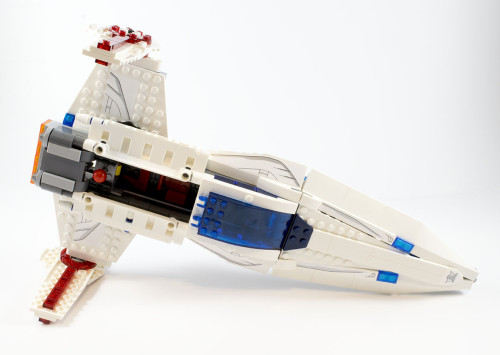 I make fun of play features when they don't make sense, but still appreciate them in a build. Here, we get a couple of little winglets that rotate up for some reason. It's not exactly clear why, but they do. There are a couple of bay doors that open to put in the guy here who can't fly and isn't flying the jet (so Cyborg I guess… when he doesn't feel like teleporting or whatever).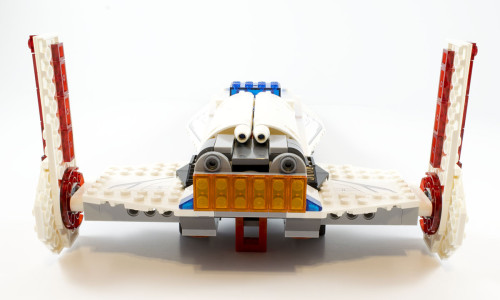 So much of this set feels phoned in. The engines are just a slab of tiles. There are some nice parts, like the trans-red circle plates or the cargo doors. But otherwise it's just some slabs of white plates and wedges, and not in that cool Classic Space throwback sort of way.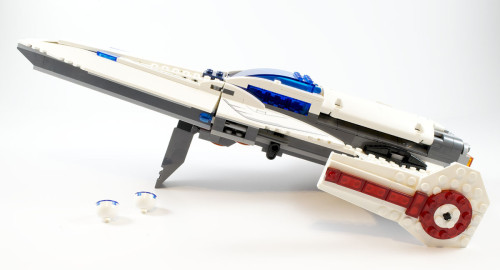 There is a bay on the bottom that almost harkens back to the what the heck of the 4502 X-Wing variation (still one of the few sets I ever remember the number for), and I guess a couple of bombs. Which of our heroes would have built this jet? I'm pretty sure that rule #2 for being a super hero is that your vehicle and color motifs have to match.
Okay, yes, I know it's from the animated universe and it was inexplicably designed by Batman and yet somehow is missing both black and very dark gray. But still, it feels like they could have spiced it up a bit and made it match our heroes a little more.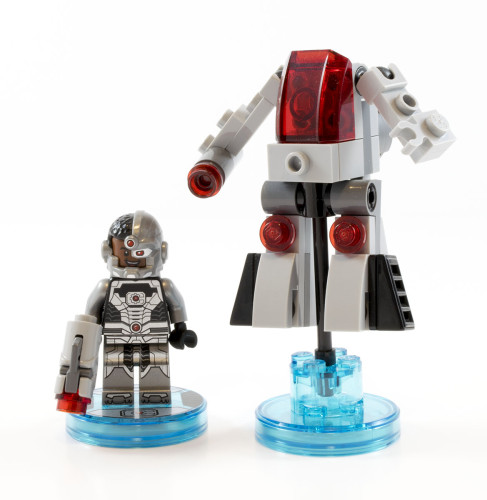 Ultimately, this set is worth it for the minifigs and not the ship. There are a few good parts in there, but not really enough to make up the gap. Hawkman and Green Arrow are great minifigs and Darkseid is an important villain… but we can get Cyborg in the fun pack pictured above and Superman in everything that doesn't have Batman in it. I got this set at a deep discount, which is the only thing that made it worthwhile. Right now it's 20% off on Amazon.com… and that's only kind of worth it. It's most certainly not worth full price, and would be best as a clearance set. I wish it was a bit higher, but this is a solid two out of five set, making it, unfortunately, the worst of the 2015 DC sets. A shame, given how strong some of the rest were.
What I Liked
Hawkman, Cyborg, and Green Arrow are all great minifigs, and Darkseid is a villain we should have gotten before now
It's on sale frequently
I got to make a Dodgeball joke while writing the review
What I Didn't Like
Minifig assortment like a $50 set for $70… should have included Hawkgirl
Lack of play features, features that are there don't make sense, and just a boring build
The destroyer, like the rest is slapped together, but can barely hold the character it was designed for
Verdict: 2 out of 5. You can pick up the set right now for a good discount on Amazon.com.