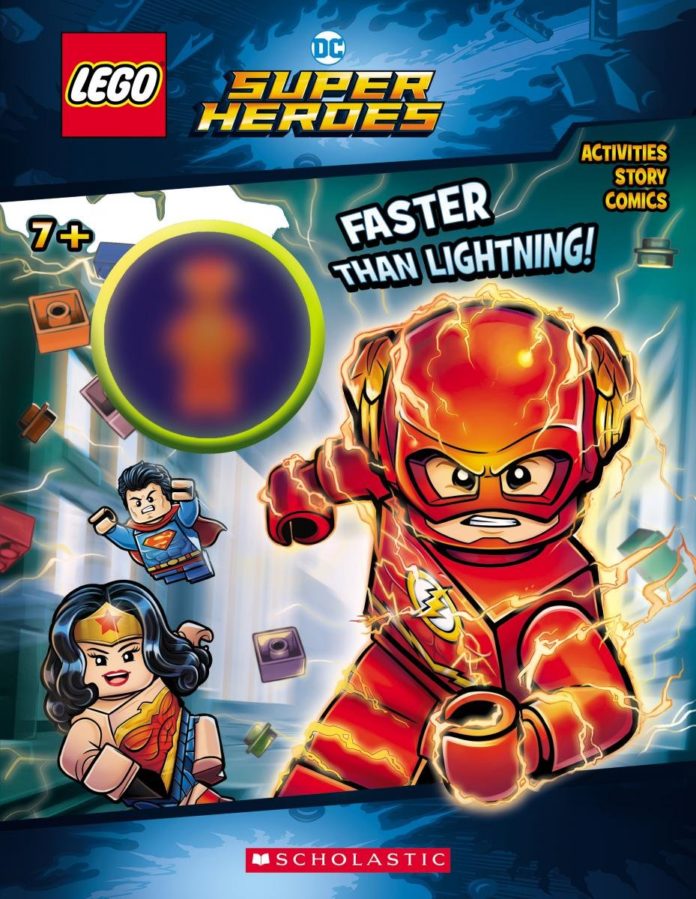 Amazon listed this activity book and decided to censor the Flash minifigure freebie. They and/or DK only usually do that when it's an exclusive. The book is officially called Faster than Lightning! (LEGO DC Comics Super Heroes: Activity Book with Minifigure) and is pre-orderable at just $8.99. These activity books tend to be pretty cheap and an easy way to get a cool, unique fig. It doesn't say "exclusive" anywhere on the cover like the Chaos in Gotham City book did for its Tartan Batman minifig.
Not sure what the big hoopla and secrecy is about. Perhaps it is somehow related to the new Justice League movie?
Ah whatever. The book will be released on December 26th, 2017.