Cars was a license I thought had some teeth. I mean, kids like cars, kids like cartoons, so what's wrong with cartoon cars? Nothing in my book. I actually enjoyed the movie myself as well as the sequel, Cars 3. Yes, Cars 3 was the proper sequel. Cars 2 was just a steaming pile of junk that no one should bother watching. The only good thing to come out of Cars 2 was another wave or two of sets, such as today's polybag, 30121 Grem.
Sponsorship
This week's set of polybag reviews is sponsored by The LEGO Group which is sending me a few things this week ahead of the May the Fourth sale coming up next week. We'll have more details on what they're offering soon so stay tuned. If you click on this link for LEGO.com and make a purchase, we'll get a few pennies that go towards paying for my unexpected car repair bill. As always, we thank you for your support..
Want to sponsor a review? Send a pic to admin@fbtb.net or hit me up on discord of the polybag set you have that you want me to review. If selected, in exchange for the set you'll get a mention right here in the review post and a link to your website or social media account for the entire week. Nearly free advertising, so what's stopping you? And now onto the review.
I don't remember much from Cars 2. Call it forgettable, call it PTSD, there's very little about it even care to remember. Grem here I think was a bad guy. I seem to recall that there was a stereotype in the movie about how the bad guys were these old junky cars and that the good guys were sleek modern cars.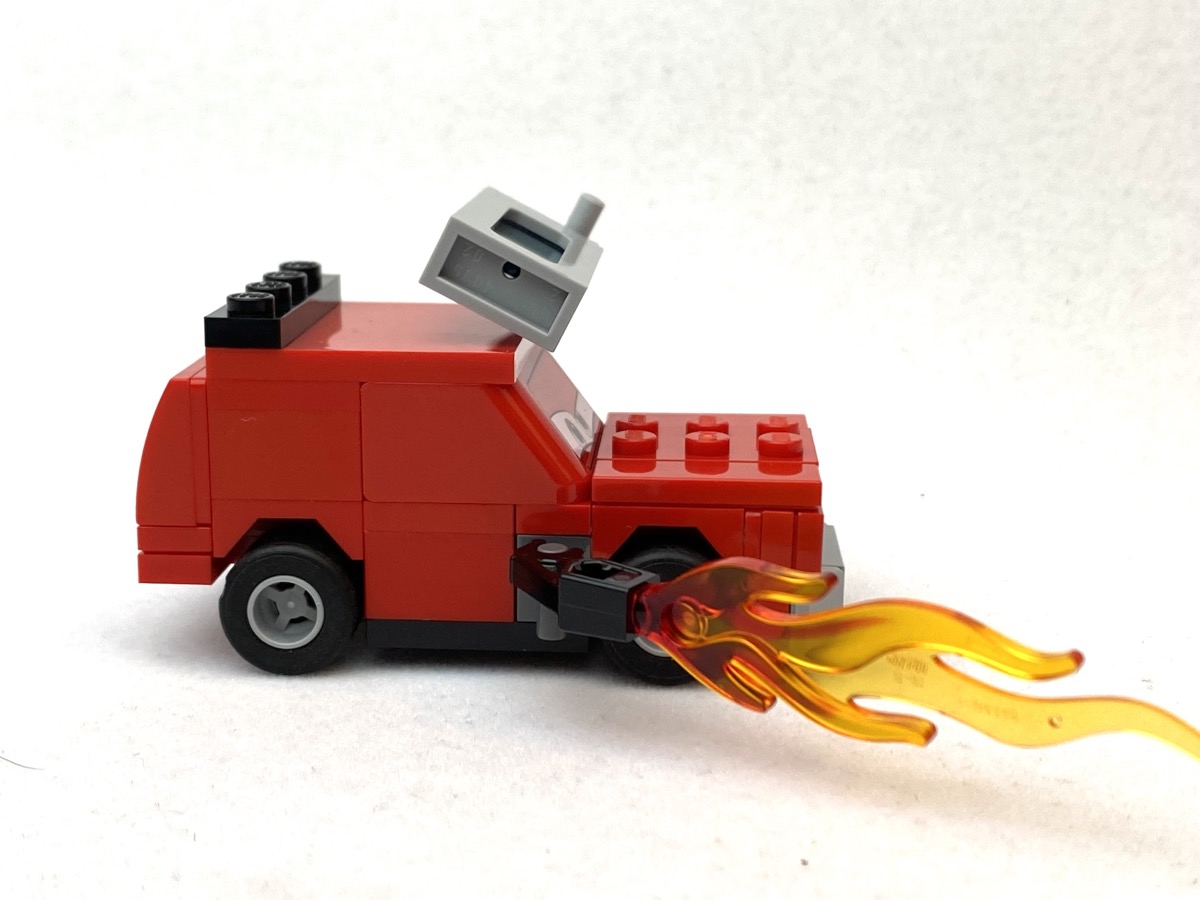 Pretty sure Grem is short for Gremlin, a car by AMC. It wasn't a very pretty car, competing against the likes of the Chevy Vega and Ford Pinto. I can't remember if there was a Pinto or Vega car character in the movie but if they were I would bet money that they were also bad guys.
Grem is outfitted with a blowtorch and a welder's mask. Pretty sure this was used as a torture device, or at least used as a threat of being tortured by this device.
The welder's mask is actually pretty effective. It's attached to the post which is plugged into the side of the car here.
And then it swings down to cover the eyes. The only thing that bugs me though is that it just needs another 1×2 plate to center it over the eyes properly. I've borrowed the black 1×4 plate from the back of the vehicle to demonstrate:
See? It looks like it fits so much better! Oh well. Without it it's not bad enough to turn this review to a negative. Terrible source material aside, it did give use a few more car characters which is probably the only positive thing I can say about Cars 2. Grem coming from a polybag is like getting Iron Patriot Gun Mounting System in a polybag, bad guy or not, forgetting character or not, it was at least something nice in a short-lived wave.
Does It Suck or Does It Rock?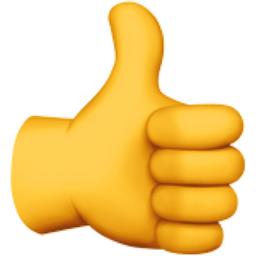 This set rocks! Who wouldn't want the cars equivalent to a unique minifig from a polybag?
You Can Win This And Every Other Polybag I Review This Year
I'll be raffling every polybag I review this year in one big lot, all 260 sets (with the possibility of more). Each set will be individually stored in a ziploc baggie complete with the extra pieces, instructions, and the actual polybag bag it came in. The cost of a raffle ticket is just $1 USD and you can enter as many times as you want. Send a PayPal payment to paypal@fbtb.net for $1 USD for every ticket you want to purchase. DO NOT send one payment for multiple entries i.e. do not send one $5 USD payment for five tickets; five $1 USD payments must be made instead. Raffle is open to everyone in the world except where raffles are illegal. Be sure to put "POLYBAG RAFFLE" in the notes section of the payment in order to be entered successfully. Winner will be drawn sometime early January 2023 and contacted at the PayPal email address the payment was sent from to arrange for delivery. For a running list of all the sets that you can win, check this Google spreadsheet.