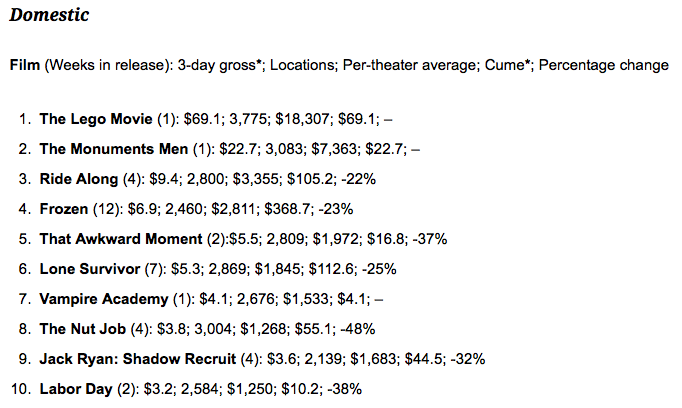 Unsurprisingly, The LEGO Movie dominated the weekend's box office earning $69.1 million domestically with The Monuments Men, also debuting this weekend, coming in a distant second at $22.7 million. Internationally, it opened in a modest third place, opening mostly in Latin America, earning just $18.4 million estimated, with Disney's Frozen taking top spot at $24 million thanks to opening in China.
The LEGO Movie cost Warner Bros. and Village Roadshow just $60 million to make and, also unsurprisingly, talks have already begun on a sequel. It can't come fast enough.
The film is rated at 95% fresh on Rotten Tomatoes as of this writing. We will be publishing our own reviews shortly.
sources: Variety | The Wrap | Rotten Tomatoes.