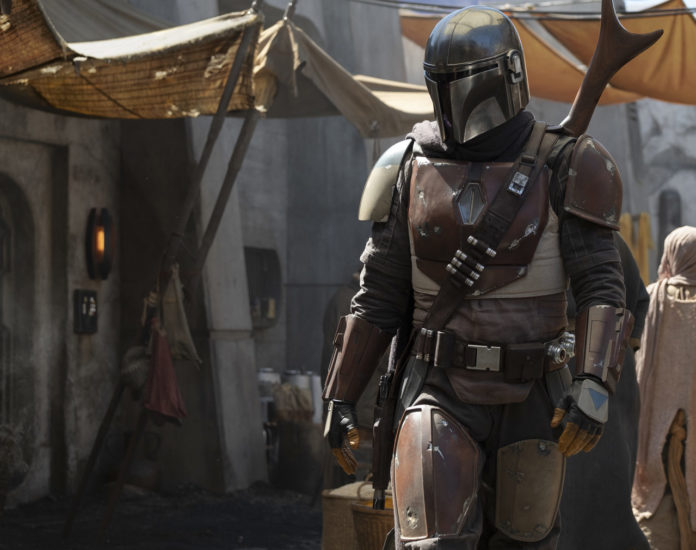 We posted the news about the live-action show that Jon "Gutter" Favreau has been working on getting named "The Mandalorian," and we didn't have much else. Disney has decided to continue the drip feed of information, and given us our first picture of the "lone gunslinger" that will be the focus of the show.
The real exciting news in the announcement is naming some of the directors that we're going to get in the first season. While it doesn't seem like a director is that big of a deal, I've come to really appreciate how much a good director can make or break the quality of an episode. A podcast I listen to about Star Trek (and if you're curious, the answer to the question on which one it is would be "best boss I ever had") that breaks down how the individual flair of a director can really shift the tone of an episode as much as the script and acting job.
The first episode is being directed by none-other than Dave Filoni, the guy behind Clone Wars, Rebels, and the upcoming Resistance. I don't know of anyone involved in Star Wars right now that has as deep of a love for the content as he does, and you know he's going to put in something special (my hope is that we get a live-action visit from Sabine, even though she left with the others at the end of Rebels). Others include Deborah Chow, Rick Famuyiwa, Bryce Dallas Howard, and Taika Waititi per starwars.com. The biggest name on that list is of course Waititi… his direction on Thor: Ragnarok was what moved the most forgettable franchise into one of the best films the MCU gave us. You know he's going to sneak in something great into the background for the eagle-eyed Star Wars fans.
While they are purposefully light on details about the character (which I'm all for), there are some things we can suss out here. First is that the armor continues what Clone Wars and Rebels did, and made Mandalorian armor a statement of a group, not unique to Boba and Jango. The story is not about either of them, so it seems somewhat likely that Boba will remain a victim of the Sarlacc and his own incompetence. The architecture bears some similarity to Tatooine, though the ground and buildings aren't quite tan enough. It could be someplace new, or it could use one of the places that we've gotten in-canon from the movies or comics since Disney took over.