There's a bit more to this polybag than meets the eye.
Sponsorship
This week's set of reviews is sponsored by my pal Ryan Wood. He sent me today's set as well as all the others for this week because that's what friends do. He didn't want to link to anything and said i could write anything I want in this space. And what I want to say is ignorance can cost you. But best to not stress about it. If you made the best decision at the time with the information you had, then that's okay.
Want to sponsor a review? Send a pic to admin@fbtb.net or hit me up on discord of the polybag set you have that you want me to review. If selected, in exchange for the set you'll get a mention right here in the review post and a link to your website or social media account for the entire week. Nearly free advertising, so what's stopping you? And now onto the review.
Today's set, 30563 Build your own Snail, is a bit different than your typical polybag. In lieu of instructions, there's a visual novel about a snail overcoming adversity by mechanizing itself.
The other set that comes to mind that tried to have a narrative as part of the building experience was 40302 Become My City Hero. But unlike that terrible, terrible set, Build your own Snail actually does a better job of telling a story. What I should have done was taken a picture of the "instruction" sheet but honestly, you're not missing much and it doesn't make the set any better.
You start as a snail.
And then there's an obstacle that must be overcome. Attach the wings!
And I guess it makes sense to attach a skateboard after gaining the ability to fly to overcome a hill. Why the snail couldn't just fly over the hill is beyond me. Would have made more sense to do the skateboard first to go over the hill and then grow wings to fly, say, over a cliff or a river. But I'm not the storyteller here.
And just in case you're not going fast enough, you can attach a pair of jets engines complete with flame exhaust. Woo. Hoo.
Does It Suck or Does It Rock?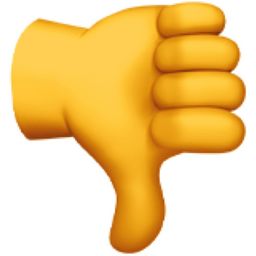 This set sucks! Now as much effort as I am putting in to break down the features of this polybag, don't mistake that for enthusiasm or enjoyment. The provided narrative makes little sense. The snail model is rather un-snail like. There's no reason to not attach all of the attachments to create a mecha snail. And once they're attached, there's no reason to detach them. So in the end, you just end up building a rocket-powered flying skateboard snail. And that, sucks.
You Can Win This And Every Other Polybag I Review This Year
I'll be raffling every polybag I review this year in one big lot, all 260 sets (with the possibility of more). Each set will be individually stored in a ziploc baggie complete with the extra pieces, instructions, and the actual polybag bag it came in. The cost of a raffle ticket is just $1 USD and you can enter as many times as you want. Send a PayPal payment to paypal@fbtb.net for $1 USD for every ticket you want to purchase. DO NOT send one payment for multiple entries i.e. do not send one $5 USD payment for five tickets; five $1 USD payments must be made instead. Raffle is open to everyone in the world except where raffles are illegal. Be sure to put "POLYBAG RAFFLE" in the notes section of the payment in order to be entered successfully. Winner will be drawn sometime early January 2023 and contacted at the PayPal email address the payment was sent from to arrange for delivery. For a running list of all the sets that you can win, check this Google spreadsheet.