When is a polybag not a polybag? When it's a piece of crap!
Sponsorship
This week's set of reviews is sponsored by Bricks & Beer!. Bricks & Beer! is a vlog run by Andrew Lee and he's been gracious enough to invite me as a guest in a couple of episodes like this one. If the title of the vlog isn't a big enough clue, it's for more of an adult audience: we drink beer, talk about LEGO, and have some fun. We let loose with the language so if you're sensitive to that, then it's not for you. Andrew was kind enough to donate a handful of sets for this project including Monday's set, 30612 Batgirl. Go check out the Bricks & Beer! YouTube channel, subscribe, and support a fellow creative!
Want to sponsor a review? Send me a message at admin@fbtb.net or hit me up on discord of the polybag set you have that you want me to review. If selected, in exchange for the set you'll get a mention right here in the review post and a link to your website or social media account for the entire week. Nearly free advertising, so what's stopping you? And now onto the review.
When I picked this set out of the bin, I had a bad feeling about it. Like, just even the name of it doesn't make any sense: 40302 Become My City Hero. What does that even mean? Who is the "My" in the My City Hero? Shouldn't it be "The", as in "Become The City Hero"?
So what do you get out of this badly named set that's so bad? A lot of crap. This is the first thing you build: a backpack full of money that's hidden under some foliage protected by a snake. I immediately think that maybe you're supposed to solve the great D. B. Cooper mystery and thus, becoming the hero.
Then you build this second: a gold bar hidden under another tree branch. Okay, so precious metals weren't a part of the D. B. Cooper lore, but whatever. Maybe some thieves hid these in the woods and your job to become My Hero is to recover it all.
Then this thing. It's an unfinished raft.
And this is the next build: a booby-trapped cache of gold and money. It's booby-trapped with logs that you're supposed to use to complete the above raft.
The set also includes a double-sided poster. One side is comic-like, telling a narrative of our intrepid hero minifigure.
The other is a play mat of sorts where you can relive the adventure outlined from the first side.
The narrative goes like this. There's a sign in the forest informing anyone who passes by that there are two kinds of animals and what their tracks look like. So our hero and his pet dog go look for these tracks. Instead, what they find are some logs to complete the unfinished raft so they can cross the river. Once on the other side, they rob a snake of its life savings that it's squirreled away in various places.
Nothing in the poster shows the booby trap with the logs set up the way you build it from the instructions. The logs obviously go on the unfinished raft to complete but I don't think they were ever supposed to be used as part of a trap. There's such a disconnect between what the instructions have laid out versus what the poster shows it makes me think that that whoever designed the poster had no idea that's what the logs were for. Here's what I think happened. LEGO Designer Dude builds these four small crappy builds to spec and puts it in a tray. The tray is then handed off Poster Designer Dude and during the hand off, the logs fall off. Poster Designer designs the poster based on what he thinks is happening without reading the spec. And thus you get this disconnect.
I don't know, I'm probably wrong. I spent way too much thinking about this.
Does It Suck or Does It Rock?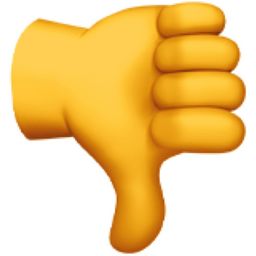 This set sucks! Once anyone builds this, everything will immediately get tossed in the unsorted pile to be sorted away another day. Four small builds, a poster, a minifig, a dog, all thrown together in one package so you can become what kind of hero exactly? Just garbage.
You Can Win This And Every Other Polybag I Review This Year
I'll be raffling every polybag I review this year in one big lot, all 260 sets (with the possibility of more). Each set will be individually stored in a ziploc baggie complete with the extra pieces, instructions, and the actual polybag bag it came in. The cost of a raffle ticket is just $1 USD and you can enter as many times as you want. Send a PayPal payment to paypal@fbtb.net for $1 USD for every ticket you want to purchase. DO NOT send one payment for multiple entries i.e. do not send one $5 USD payment for five tickets; five $1 USD payments must be made instead. Raffle is open to everyone in the world except where raffles are illegal. Be sure to put "POLYBAG RAFFLE" in the notes section of the payment in order to be entered successfully. Winner will be drawn sometime early January 2023 and contacted at the PayPal email address the payment was sent from to arrange for delivery. For a running list of all the sets that you can win, check this Google spreadsheet.