Why is The Joker italicized in the name of the polybag 30303 The Joker Bumper Car?
Sponsorship
This week's set of reviews is sponsored by Bricks & Beer!. Bricks & Beer! is a vlog run by Andrew Lee and he's been gracious enough to invite me as a guest in a couple of episodes like this one. If the title of the vlog isn't a big enough clue, it's for more of an adult audience: we drink beer, talk about LEGO, and have some fun. We let loose with the language so if you're sensitive to that, then it's not for you. Andrew was kind enough to donate a handful of sets for this project including Monday's set, 30612 Batgirl. Go check out the Bricks & Beer! YouTube channel, subscribe, and support a fellow creative!
Want to sponsor a review? Send a pic to admin@fbtb.net or hit me up on discord of the polybag set you have that you want me to review. If selected, in exchange for the set you'll get a mention right here in the review post and a link to your website or social media account for the entire week. Nearly free advertising, so what's stopping you? And now onto the review.
I'll cut right to the chase: this is a great polybag! I mean, look at the Joker minifig:
This embodies everything that has ever been attributed to the Joker: green hair, white face paint, rictus grin, purple suit, and a squirting gag flower. The torso has a Goldilocks level of detail.
If that wasn't enough, the head is double-sided, and there's suit details on the back!
Aside from the awesome minifigure, you get an equally awesome bumber car! But if I had to nitpick about something, it's the two front corners with the exposed grey stud. It feels like it's just missing a small amount of detail there.
It's got a spoiler and the power bar.
The bottom of the car is the best part of the build. A series of SNOT-ted curved slopes make up the rounded bumper, but there's also a pair of wheels that just barely clear the bottom of the car:
This lets you push the bumper car around with ease while maintaining that low ground clearance look. It's done really well.
Just a great build all around with a great minifigure of the Joker. I feel like this post is a bit light on the written word but honestly, when a set is this good, it just shines on its own. After two days of stinkers, it's nice to have an enjoyable polybag set to build.
Does It Suck or Does It Rock?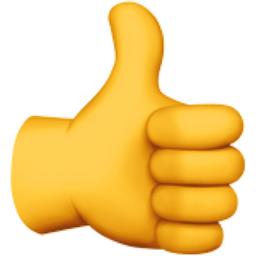 If you can't tell by now, this set totally rocks! The SNOT technique to create the rounded bumper on the bumper car was neat to see. It's rare to get a full-sized vehicle in a polybag and a bumper car fits the bill perfectly. It really does look like something the Joker would drive around town throwing explosive pies at everyone.
You Can Win This And Every Other Polybag I Review This Year
I'll be raffling every polybag I review this year in one big lot, all 260 sets (with the possibility of more). Each set will be individually stored in a ziploc baggie complete with the extra pieces, instructions, and the actual polybag bag it came in. The cost of a raffle ticket is just $1 USD and you can enter as many times as you want. Send a PayPal payment to paypal@fbtb.net for $1 USD for every ticket you want to purchase. DO NOT send one payment for multiple entries i.e. do not send one $5 USD payment for five tickets; five $1 USD payments must be made instead. Raffle is open to everyone in the world except where raffles are illegal. Be sure to put "POLYBAG RAFFLE" in the notes section of the payment in order to be entered successfully. Winner will be drawn sometime early January 2023 and contacted at the PayPal email address the payment was sent from to arrange for delivery. For a running list of all the sets that you can win, check this Google spreadsheet.