Today's set, 30590 Farm Garden & Scarecrow, is less garden and more scarecrow.
Sponsorship
This week's set of reviews is sponsored by my pal Ryan Wood. He sent me today's set as well as all the others for this week because that's what friends do. He didn't want to link to anything and said i could write anything I want in this space. And what I want to say is ignorance can cost you. But best to not stress about it. If you made the best decision at the time with the information you had, then that's okay.
Want to sponsor a review? Send a pic to admin@fbtb.net or hit me up on discord of the polybag set you have that you want me to review. If selected, in exchange for the set you'll get a mention right here in the review post and a link to your website or social media account for the entire week. Nearly free advertising, so what's stopping you? And now onto the review.
This set has loose pieces so you can just take a wild guess where this review's going to end up.
The main build is a patch with a pumpkin, some greens, and a scarecrow. I assume this is the "garden" part of the set name but it's really not a garden. It's just a patch. The scarecrow isn't too bad.
I do like that the blank head is bright light orange though. And that's probably the nicest thing about this set sadly.
Well that and the little bunny rabbit. There's a crate with a loose carrot inside. The set comes with two, the other you place in front of a bunny, you know, just loosely on your table.
The minifig is one of those only unique in this combination kind of deals. So, yeah, not really unique.
I wondered, after taking these pictures, if I might be missing something. Like some main line farm set or subtheme to City like they've done in the past where this polybag can fit right in. There are a couple of farm-based sets so if you were into those this could fit right in. One in particular seems like a perfect fit:
60346 Barn & Farm Animals for $69.99. It fits right in with all those loose pieces and builds just so easily scattered everywhere.
Does It Suck or Does It Rock?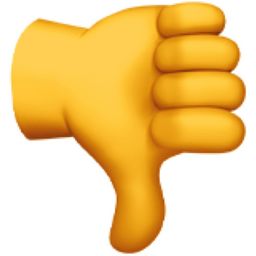 This set sucks! This set was procured from LEGOLAND. Not sure if it would show up elsewhere, but if it does, you'll at least be informed at just how terrible it is. Avoid it.
You Can Win This And Every Other Polybag I Review This Year
I'll be raffling every polybag I review this year in one big lot, all 260 sets (with the possibility of more). Each set will be individually stored in a ziploc baggie complete with the extra pieces, instructions, and the actual polybag bag it came in. The cost of a raffle ticket is just $1 USD and you can enter as many times as you want. Send a PayPal payment to paypal@fbtb.net for $1 USD for every ticket you want to purchase. DO NOT send one payment for multiple entries i.e. do not send one $5 USD payment for five tickets; five $1 USD payments must be made instead. Raffle is open to everyone in the world except where raffles are illegal. Be sure to put "POLYBAG RAFFLE" in the notes section of the payment in order to be entered successfully. Winner will be drawn sometime early January 2023 and contacted at the PayPal email address the payment was sent from to arrange for delivery. For a running list of all the sets that you can win, check this Google spreadsheet.