Ice cream stands. The world needs more of them in my opinion. And you can populate Heartlake City to your, no pun intended, heart's content with today's polybag, 30106 Ice Cream Stand.
It's a pretty basic, simple build. The ice cream stand is two studs wide, has large wagon wheels, and some ice cream. There's only two different types: one ice cream bar and one ice cream cone. And that's it. I wish this stand incorporated the cabinet element as an ice cream freezer with a few more types because just having two is a bit funny.
The Emma minidoll is the one included. It is not unique to the set and it's unclear if she's the vendor or customer. I think during this time of the Friends line, there weren't any generic minidolls of citizens, they were all named characters so either she IS the vendor or ice cream stands in Heartlake City are just a free-for-all with ice cream for the taking.
Emma, or any other minidoll, can grab the the two bar handles either rickshaw-style or wheel barrow-style. What i found really neat is that when she is holding the handles, the kickstand raises up off the ground with just enough clearance so that the whole thing can roll without it dragging along.
You know what I think is kind of funny is that two of the previous Friends polybags I've reviewed (30115 Jungle Boat and 30205 Pop Star Red Carpet), I've lamented the use of the flower element because it just didn't belong. But in a set like this, where a decorative flower would actually make sense, it is completely absent.
Does It Suck or Does It Rock?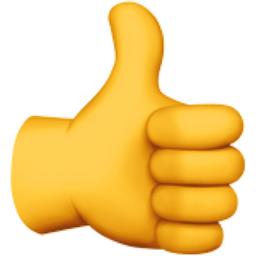 This set rocks! It's a charming little set even if the supply of ice cream is miniscule. I can easily picture a couple of these throughout the streets of a Heartlake City layout, or at least one in front of every building, even just one placed inside the mall set.
Sponsorship
There's no sponsor this week, and with sponsorships lasting a whole week, you can get plenty of exposure for mere pennies. Pennies I say! Want to sponsor a review? Send me a message to admin@fbtb.net or hit me up on discord of the polybag set you have that you want me to review. If selected, in exchange for the set you'll get a mention right here in the review post and a link to your website or social media account or just about anything else.. Nearly free advertising, so what's stopping you?
You Can Win This And Every Other Polybag I Review This Year
I'll be raffling every polybag I review this year in one big lot, all 260 sets (with the possibility of more). Each set will be individually stored in a ziploc baggie complete with the extra pieces, instructions, and the actual polybag bag it came in. The cost of a raffle ticket is just $1 USD and you can enter as many times as you want. Send a PayPal payment to paypal@fbtb.net for $1 USD for every ticket you want to purchase. DO NOT send one payment for multiple entries i.e. do not send one $5 USD payment for five tickets; five $1 USD payments must be made instead. Raffle is open to everyone in the world except where raffles are illegal. Be sure to put "POLYBAG RAFFLE" in the notes section of the payment in order to be entered successfully. Winner will be drawn sometime early January 2023 and contacted at the PayPal email address the payment was sent from to arrange for delivery. For a running list of all the sets that you can win, check this Google spreadsheet.