Today's polybag set, 40140 Flower Cart, was a companion piece to the modular building 10246 Detective's Office. That set came out 8 years ago in 2014 so my memory may be a bit fuzzy. But I believe the Detective's Office set was some sort of strange homage to the Prohibition Era of the 1920s, but instead of banning alcohol it's cookies. I know. I don't get it either.
The Prohibition Era was brought on by the 18th Amendment banning pretty much anything alochol-related. This lead to a plethora of illegal activities including manufacturing, transporting, and selling liquor. Then, 90 years later, LEGO decided to make a playset about it. Now I never built the Detective's Office set, but apparently because the cookies are now considered contraband, there was supposed to be a lot of secrets that hid the sweet treats. The Flower Cart was touted to have a hidden feature as well.
And here it is. The sideways-mounted barrel is the hidden compartment where you can hide your cookies from, I assume, the detective. Kind of a neat gimmick I guess. I do really like how 40140 Flower Cart has a direct tie in to an idea from another set.
Even if that gimmick didn't exist, the actual flower cart itself is really nicely done. So nice in fact, looking back at the Friend's Ice Cream Stand review, I may have been a overly generous. Where that feels a bit juniorized, this flower cart feels right at home in front of a LEGO Creator Expert modular building.
The cart has four flower stem holders making the cart look well-stocked. The roof is nicely shaped with the double slope elements in alternating white and yellow colors.
The cart comes with some accessories: a broom, a shovel, and pail. I love the fact that the cart has a pair of clips for the broom and shovel and that they just aren't these random accessories that don't really have a home causing more clutter. They clip right on the back end of the cart.
At first I was kind of wishing that the pail had a similar place somewhere on the cart and then I found it. The inside of the cart has these two empty spaces that the bucket fits perfectly into.
The flower vendor minifigure seems pretty basic. It is unique to this set though so it's got that going for it which is nice.
Does It Suck or Does It Rock?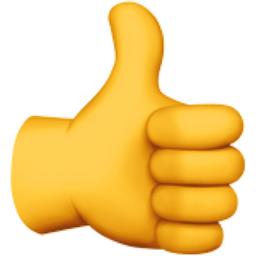 This set rocks! This is just a superb little polybag. It nicely accessorizes any modular building layout or any city, town, or train layout for that matter. And the fact that it's thematically connected to the Detective's Office set is just a neat little tie-in, even if the is Prohibition Era basis is questionable. A thumbs up all the way.
Going back to the Ice Cream Stand for a second, now that I've built this Flower Cart, that Ice Cream Stand looks and feels so heavily juniorized. It makes me wonder why there's such a discrepancy. They were only released a year apart which is baffling. Makes me wonder if Friends sets overall are just simpler simply because they're targeted at girls.
Sponsorship
There's no sponsor this week, and with sponsorships lasting a whole week, you can get plenty of exposure for mere pennies. Pennies I say! Want to sponsor a review? Send me a message to admin@fbtb.net or hit me up on discord of the polybag set you have that you want me to review. If selected, in exchange for the set you'll get a mention right here in the review post and a link to your website or social media account or just about anything else.. Nearly free advertising, so what's stopping you?
You Can Win This And Every Other Polybag I Review This Year
I'll be raffling every polybag I review this year in one big lot, all 260 sets (with the possibility of more). Each set will be individually stored in a ziploc baggie complete with the extra pieces, instructions, and the actual polybag bag it came in. The cost of a raffle ticket is just $1 USD and you can enter as many times as you want. Send a PayPal payment to paypal@fbtb.net for $1 USD for every ticket you want to purchase. DO NOT send one payment for multiple entries i.e. do not send one $5 USD payment for five tickets; five $1 USD payments must be made instead. Raffle is open to everyone in the world except where raffles are illegal. Be sure to put "POLYBAG RAFFLE" in the notes section of the payment in order to be entered successfully. Winner will be drawn sometime early January 2023 and contacted at the PayPal email address the payment was sent from to arrange for delivery. For a running list of all the sets that you can win, check this Google spreadsheet.