There was a weird phase in LEGO's polybag line where they didn't include the name of the set anywhere on the bag or instructions. 30115 is one of those kinds of sets but thanks to the power of the internet, I found out it's official name is Jungle Boat.
There's a tendency in the LEGO Friends theme to use a more colorful palette that leans on pinks and purples and teals in order to appeal more to girls. And 30115 Jungle Boat is not immune to it. I don't have a problem with it, I'm sure LEGO's done their research into what girls like and created a whole design language around it to achieve sales goals. What I do have a problem with though is LEGO trying to prettify a normal thing in a non-sensical way. In this case it's the boat that you build.
By polybag standards, it's nothing spectacular or noteworthy. The color scheme is pretty horrendous with the lime green, pink, grey, and white elements. The actual model of the boat looks like an airboat with the above water propeller. There's a control stick that the included minidoll of Olivia can actually grab while seated. But why the heck are there flowers on it? I mean yeah the set's for girls but does LEGO think that adding flowers is the only way to make girly, or appeal to girls? Why can't girls just like a regular speedboat without accessorizing it?
There's a walkie talkie that you can clip on to either side of the boat. That's one thing about LEGO sets that always makes me smile: equipment that's just clipped onto the side of a vehicle, be it a spaceship, city vehicle, or a jungle airboat.
This version of Olivia isn't unique, but it has only been found in one other set so I guess it's semi-rare. That's probably the only thing that this set has going for it. There's also a small lily pad with a frog and a flower. See, now the flower placement here totally makes sense.
Does It Suck Or Does It Rock?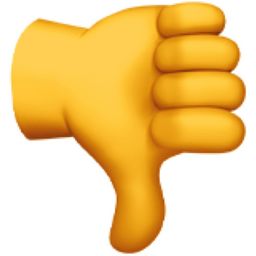 This set sucks! The boat is ugly with its hideous color combination. The flowers jammed onto it to make it more appealing to girls is a bit on the insulting side.
Sponsorship
Want to sponsor a review? Send me a pic of the polybag set you have that you want me to review. If selected, in exchange for the set you'll get a mention right here in the review post and a link to your website or social media account.
You Can Win This And Every Other Polybag I Review This Year
I'll be raffling every polybag I review this year in one big lot, all 260 sets (with the possibility of more). In order to lessen the impact on the environment, a week's worth of sets will be stored in a ziploc baggie complete with extra pieces, instructions, and the bags they came in. The cost of a raffle ticket is just $1 USD and you can enter as many times as you want. Send a PayPal payment to paypal@fbtb.net for $1 USD for every ticket you want to purchase. DO NOT send one payment for multiple entries i.e. do not send one $5 USD payment for five tickets; five $1 USD payments must be made instead. Raffle is open to everyone in the world except where raffles are illegal. Be sure to put "POLYBAG RAFFLE" in the notes section of the payment in order to be entered successfully. Winner will be drawn sometime early January 2023 and contacted at the PayPal email address the payment was sent from to arrange for delivery. For a running list of all the sets that you can win, check this Google spreadsheet.