Today's set, 30205 Pop Star Red Carpet, is from the LEGO Friends theme. It's the third set from that theme that has so far graced our little project. The first one, 30115 Jungle Boat, got a thumbs down for being an airboat adorned with a flower. Does nonsensical flower make an appearance in 30205 Pop Star Red Carpet?
Yep! Because the one major thing that irked me about the Jungle Boat set was the adornment of said boat with a flower to make it girly. Like, I get that the LEGO Friends line is for girls, but does everything have to have a flower on it to make it appealing? Why can't things be nicely designed. like a regular LEGO set can be, but with a Friends theme color palette and just populated with minidolls? Wouldn't that be enough? Does the flower have to be part of that design language? Apparently so because in this set it's the camera stand that has the flower. And not just adorned on the side, but used as part of the base like a cheap anklet or something.
I mean come on, what is this?!?
I was okay with the little stage and podium. Clearly this is from an awards show where the pop star, in this case Andrea, won an award, the LEGO Friends equivalent to the Grammy.
I am disappointed in the lack of an actual red carpet, given the name of the set. Some red tiles in place of the magenta ones and red plates instead of the black ones would have been great and would actually look like, you know, a red carpet. I guess since the name of the set isn't actually printed on the bag, no one's the wiser but us LEGO nerds will know.
Despite that one detail, I'm still thumbs-upping this set because the Andrea minidoll you get is unique, and not is it only unique, it's themed appropriately for this set. Andrea's top is printed with a necklace that has music charms on it. Pretty great detail. Also, if they needed to adorn anything in this set with a flower, why not put a flower hair accessory on Andrea instead of the bow? No matter. I'm guessing the flower element is a requirement for a LEGO Friends set, no matter how big or small.
Does It Suck or Does It Rock?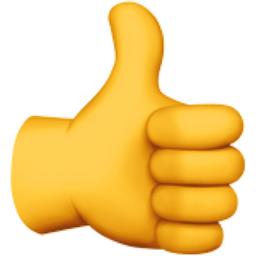 This set rocks! I was ready to thumbs down this one as it seems to be suffering from the same low-effort design language as the Jungle Boat set. The inclusion of the flower element at the base of the camera stand is just inanely stupid. But if you take that build out of the set completely, the rest of the set isn't bad. Plus getting an Andrea minidoll with the unique torso really saves it for me.
Sponsorship
There's no sponsor this week, and with sponsorships lasting a whole week, you can get plenty of exposure for mere pennies. Want to sponsor a review? Send a pic to admin@fbtb.net or hit me up on discord of the polybag set you have that you want me to review. If selected, in exchange for the set you'll get a mention right here in the review post and a link to your website or social media account. Nearly free advertising, so what's stopping you?
You Can Win This And Every Other Polybag I Review This Year
I'll be raffling every polybag I review this year in one big lot, all 260 sets (with the possibility of more). Each set will be individually stored in a ziploc baggie complete with the extra pieces, instructions, and the actual polybag bag it came in. The cost of a raffle ticket is just $1 USD and you can enter as many times as you want. Send a PayPal payment to paypal@fbtb.net for $1 USD for every ticket you want to purchase. DO NOT send one payment for multiple entries i.e. do not send one $5 USD payment for five tickets; five $1 USD payments must be made instead. Raffle is open to everyone in the world except where raffles are illegal. Be sure to put "POLYBAG RAFFLE" in the notes section of the payment in order to be entered successfully. Winner will be drawn sometime early January 2023 and contacted at the PayPal email address the payment was sent from to arrange for delivery. For a running list of all the sets that you can win, check this Google spreadsheet.