Remember when I said getting two minifigs is rare? Well getting 2.5 of them in a single polybag must be a unicorn. Today's set, 30562 Monkie Kid's Underwater Journey, has just that. Okay, I'm being a bit cheeky since technically there are three minifigs but two of those minifigs are skeletons. That's a bit of a cheat since it costs nothing for a robot to pick up two sets of parts from the same parts bin but I'm not complaining because getting two skeletons instead of one feels overly generous in the world of polybags.
Sponsorship
Today's set is sponsored by The LEGO Group which sent me this set to promote their current promotion. You can get 20562 Monkie Kid's Underwater Journey for free with a $40 purchase of any combination of LEGO Monkie Kid or LEGO NINJAGO sets. The offer expires on 1/27 while supplies last. If you click on any of the links in this post that to take you to LEGO.com and make a purchase, we'll get a few pennies that go towards operational costs of the site. We thank you for your support.
One quick note about sponsorships: I'm upping the sponsorship mention from one post to all five posts for the whole week in this very spot. So expect to read about LEGO.com's sponsorship here again for the rest of the week. Also, I'm front-loading the sponsorship mention for more visibility.
Want to sponsor a review? Send a pic to admin@fbtb.net or hit me up on discord of the polybag set you have that you want me to review. If selected, in exchange for the set you'll get a mention right here in the review post and a link to your website or social media account for the entire week. Nearly free advertising, so what's stopping you? And now onto the review.
I'm not familiar at all with Journey to the West, the 16th-century Chinese novel the Monkie Kid theme is based on, so I'm not sure if there is an Underwater Journey that's key to the story or not. This set features some sea floor items, two skeletons, a treasure chest, a weapon, an underwater scooter, and the Monkie Kid himself.
Now this minifigure, LEGO seems to have pulled all the stops on the Monkie Kid. It features printing on just about every surface except the sides of the legs.
There's even a small print on the bandana. The detailing isn't overly done, but the sheer amount of it makes it look super busy. This is the same minifigure you get in two other Monkie Kid sets, 80031 Mei's Dragon Car and 80033 Evil Macaque's Mech.
Looking at pictures of other Monkie Kid minifigures, this amount of detail appears to be the norm rather than the exception. He is the star of the theme after all so it makes sense but it begs the question why LEGO doesn't offer this level of detail with other minifigures in other themes.
My favorite piece is the underwater breathing device. If LEGO ever re-releases the Gungan Sub, they need to include this piece for both Qui-Gon and Obi-Wan instead of printing on the head like last time. It's a super snug fit and covers the mouth on one side of the double-sided head perfectly. And you get a spare to boot!
The piece of seascape you build has some kelp hiding a what I presume to be a long lost ancient weapon with a treasure chest nearby. Those two skeletons I mentioned populate the scene as either undead warriors guarding the coveted items or previous treasure hunters that succumbed to the sea during their hunt. It's a nice complete scene and depicts exactly what it says on the package. That seems like such a low-hanging-fruit goal to achieve but going back to day 1's set, 30588 Kids' Playground, LEGO couldn't do it on that set.
Does It Suck or Does It Rock?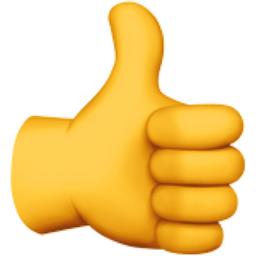 This set rocks! It's my first Monkie Kid set and it didn't disappoint. The contents of the bag execute the name of the set, 30562 Monkie Kid's Underwater Journey, perfectly. Honestly, if they just stuck the Monkie Kid minifigure with the underwater scooter and called it a day, it still would have rocked. But there's a whole underwater scene you build for Monkie Kid to interact with that offers some more play value.
You Can Win This And Every Other Polybag I Review This Year
I'll be raffling every polybag I review this year in one big lot, all 260 sets (with the possibility of more). Each set will be individually stored in a ziploc baggie complete with the extra pieces, instructions, and the actual polybag bag it came in. The cost of a raffle ticket is just $1 USD and you can enter as many times as you want. Send a PayPal payment to paypal@fbtb.net for $1 USD for every ticket you want to purchase. DO NOT send one payment for multiple entries i.e. do not send one $5 USD payment for five tickets; five $1 USD payments must be made instead. Raffle is open to everyone in the world except where raffles are illegal. Be sure to put "POLYBAG RAFFLE" in the notes section of the payment in order to be entered successfully. Winner will be drawn sometime early January 2023 and contacted at the PayPal email address the payment was sent from to arrange for delivery. For a running list of all the sets that you can win, check this Google spreadsheet.