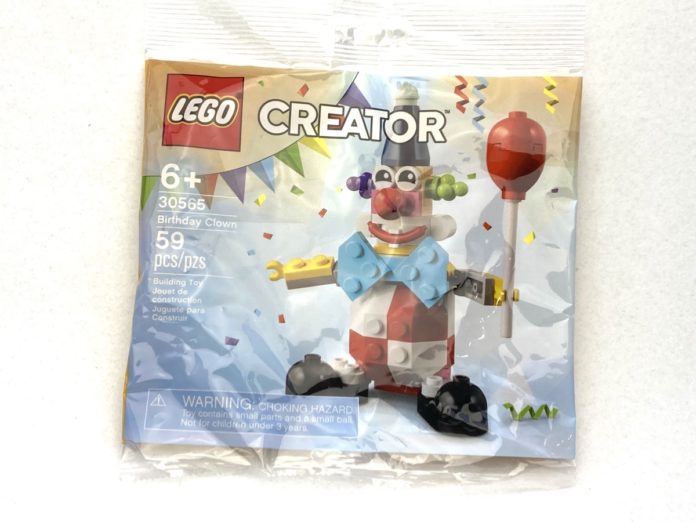 If you have a fear of clowns, today's set, 30565 Birthday Clown, is not for you.
Sponsorship
This week's set of polybag reviews is sponsored by The LEGO Group which sent me yesterday's set, 30562 Monkie Kid's Underwater Journey, to promote their current promotion. You can get 20562 Monkie Kid's Underwater Journey for free with a $40 purchase of any combination of LEGO Monkie Kid or LEGO NINJAGO sets. The offer expires on 1/27 while supplies last. If you click on any of the links in this post that to take you to LEGO.com and make a purchase, we'll get a few pennies that go towards my kids' college funds. As always, we thank you for your support.
Want to sponsor a review? Send a pic to admin@fbtb.net or hit me up on discord of the polybag set you have that you want me to review. If selected, in exchange for the set you'll get a mention right here in the review post and a link to your website or social media account for the entire week. Nearly free advertising, so what's stopping you? And now onto the review.
Birthday clowns. They're the stuff of legends, fictional characters along with magicians completely made up for child's birthday parties in movies or tv shows, like live bands at high school proms. I'm not sure what part of the country or how affluent an area has to be for either of those things to be true in real life. Having three kids, I've been to my fair share of birthday parties and not once did any of them feature a clown. But apparently it's a thing, so much so that there was a polybag set named after this made-up phenomenon.
As far as clowns go this one hits all right notes from the big bubbly clown shows to the exaggerated pot belly. An gigantic bow tie is topped off by the clown's head complete with a big red nose and a colorful wig made from different colored quadruple-scoop ice cream elements protruding out from under a pointed clown hat. He has two ball-jointed arms and holds a balloon.
It's obvious the back of the clown received absolutely no love as there are just a pair of red tiles. Even swapping one of the tiles for a white one would have at least matched the red and white color blocking from the front.
The clowns face is made up of two eyes and a mouth represented by a hot dog wiener. Given the choice of the eye tiles, they give you quite a number of expressions. There's the happy clown face that the instructions has you build, along with a sad clown face, the sad but putting on a brave face clown face, and the mischievous clown face:
And my favorite, the murderous stuff of nightmares angry clown face:
Yeah, pretty sure this is why people hate clowns.
Does It Suck or Does It Rock?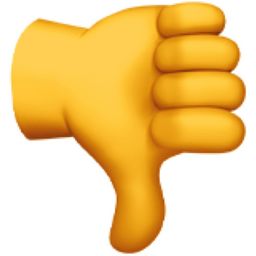 This set sucks! 30565 Birthday Clown is nothing more than a desktop or bookshelf adornment. But clowns are scary and with other sets out there at the same size, you're bound to find something better and more worthwhile to take up residence on your valuable desktop real estate. Say no to scary clowns.
You Can Win This And Every Other Polybag I Review This Year
I'll be raffling every polybag I review this year in one big lot, all 260 sets (with the possibility of more). Each set will be individually stored in a ziploc baggie complete with the extra pieces, instructions, and the actual polybag bag it came in. The cost of a raffle ticket is just $1 USD and you can enter as many times as you want. Send a PayPal payment to paypal@fbtb.net for $1 USD for every ticket you want to purchase. DO NOT send one payment for multiple entries i.e. do not send one $5 USD payment for five tickets; five $1 USD payments must be made instead. Raffle is open to everyone in the world except where raffles are illegal. Be sure to put "POLYBAG RAFFLE" in the notes section of the payment in order to be entered successfully. Winner will be drawn sometime early January 2023 and contacted at the PayPal email address the payment was sent from to arrange for delivery. For a running list of all the sets that you can win, check this Google spreadsheet.