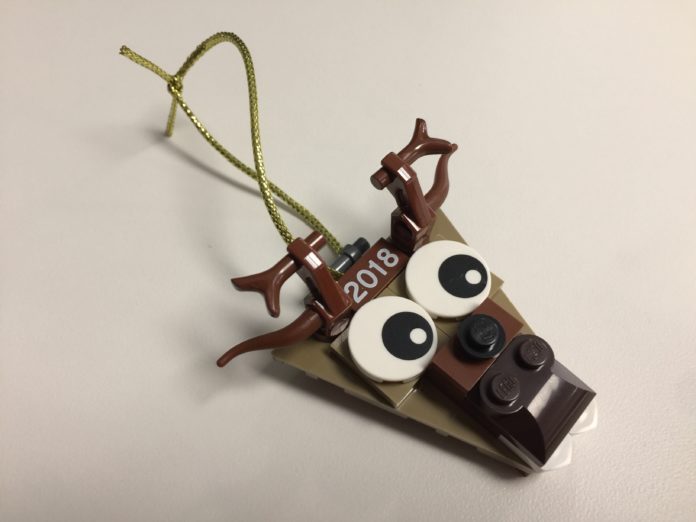 For a couple of years now, LEGO Shop@Home has been doing small Christmas tree ornaments as a free gift with purchase. I was lucky enough to get a sample mailed to me and I still like it. In a season of freebies thrown in into your LEGO Shop@Home order, the ornament never disappoints because it is a complete package. You don't need anything else to enjoy, build, or store the ornament.
I know LEGO has released ornaments before, like the ball style where it's stuffed with bricks or a dish that you can build something on. The one thing I don't like about those ornaments is that they tend to be heavy and droop on the branch a little. There's also no storage bag so after some time, they can get a little scuffed or worn. I realize that there are ornament storage boxes that can help mitigate that issue, but that's just another thing to have to worry about.  The GWP ones are smaller, lighter, and come with a storage bag.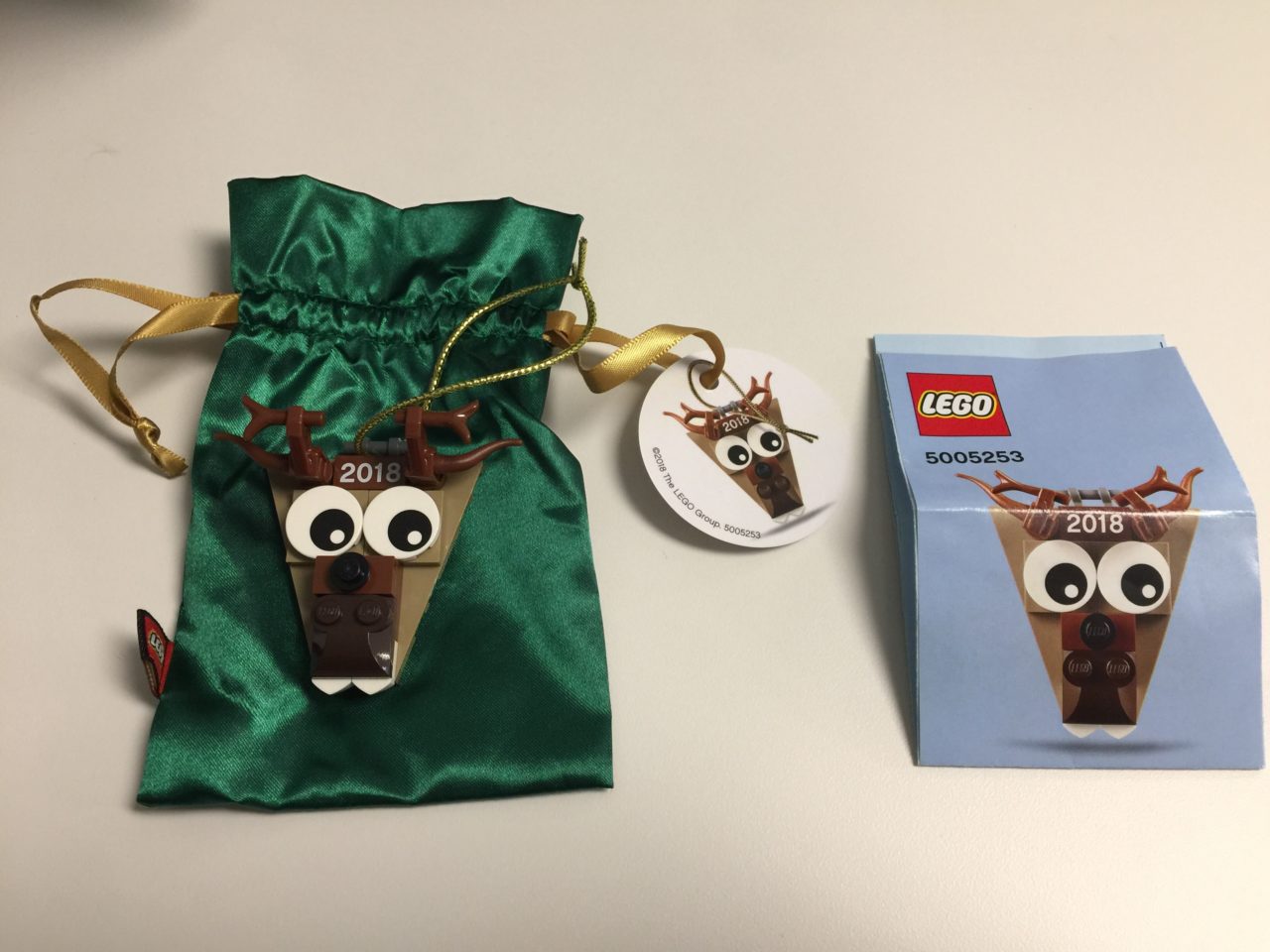 The storage bag even has a tag with a picture of the ornament that's inside. The overall design of the complete package is quite nice with the attention to detail being appreciated by the likes of me. No second guessing what's inside, no feeling up the bag like it was a Collectible Minifig, no opening up the to peak inside. The tag  is all you need.
LEGO could have easily not included a tag, or even a storage bag, or even the string to use, but they are all in there so you can build and hang and store your ornament without having to need anything else.
Other than the tree of course. You're on your own for that one.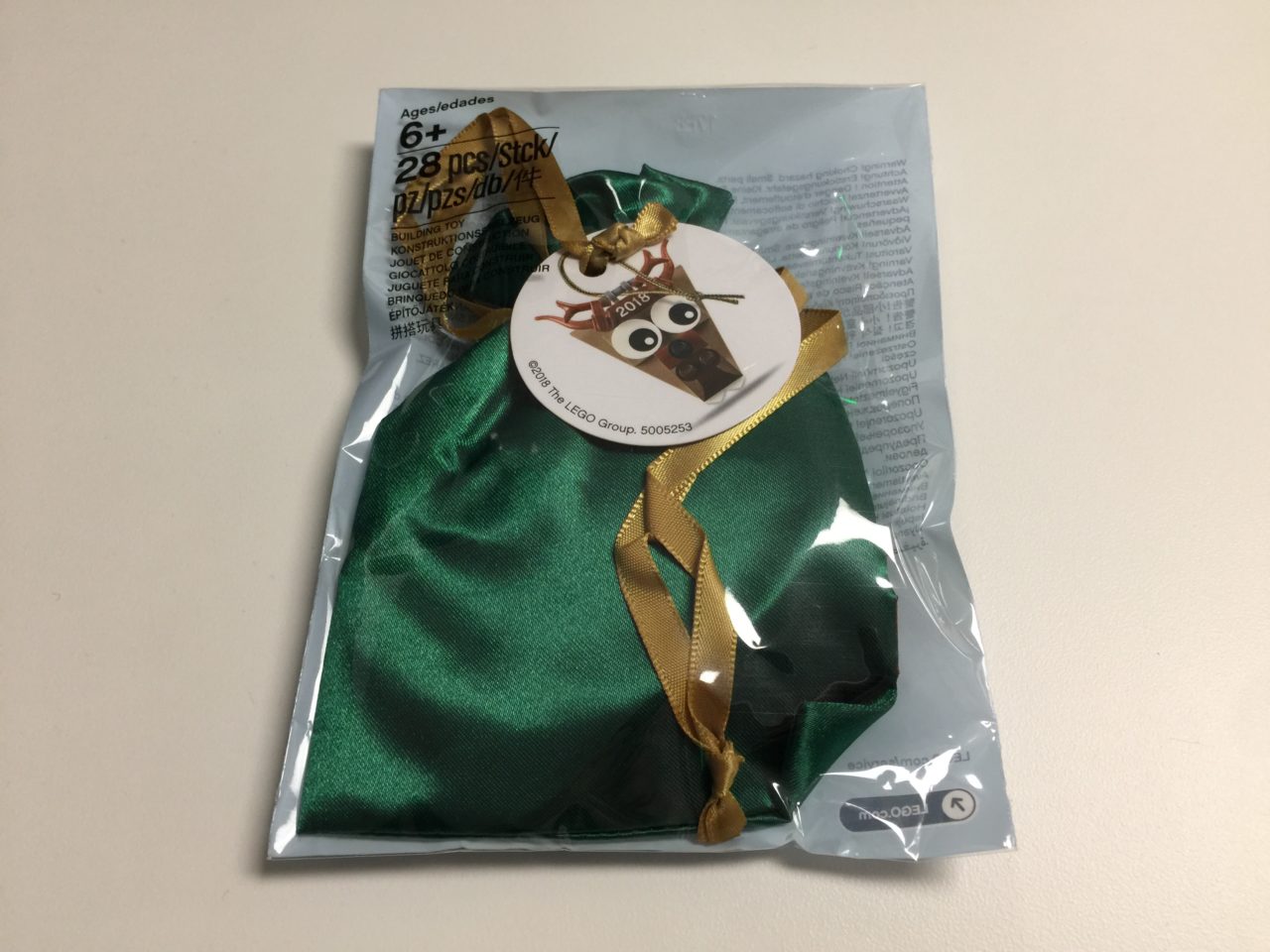 You can get this ornament for free with a $50 purchase from LEGO Shop@Home starting now through 11:59pm EST December 24, 2018 or while supplies last. If you purchase Darth Vader's Castle, you can get the ornament and also a free Darth Vader Pod. (The Darth Vader Pod promotion ends on 11:59 EST December 31, 2018 or while supplies last).