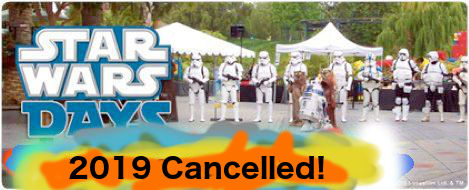 This came up as a rumor in an email, and I recently confirmed the bad news. Star Wars Days at LEGOLAND California has been cancelled for 2019. No word on whether or not it will be returning in 2020. The official reason was that the park wanted to focus on The LEGO Movie 2.
Take that with as much as salt as you want.
I tried probing further but that is the company line. My guess though, and you readers can probably see this coming a mile away, is that Disney said no. Star Wars Land is supposed to open in 2019. It would not be much of a stretch for Disney to say no to a granting a license for a competing theme park to host a Star Wars-themed weekend. Star Wars Days is one of the most popular annual events at the park, if not the most. So to say that they want to focus solely on The LEGO Movie Days (which is happening over two weekends, February 16-17, and 23-24), it seems a bit misguided.
I'm just gonna assume Disney is doing what Disney does and they put the kibosh on the event.