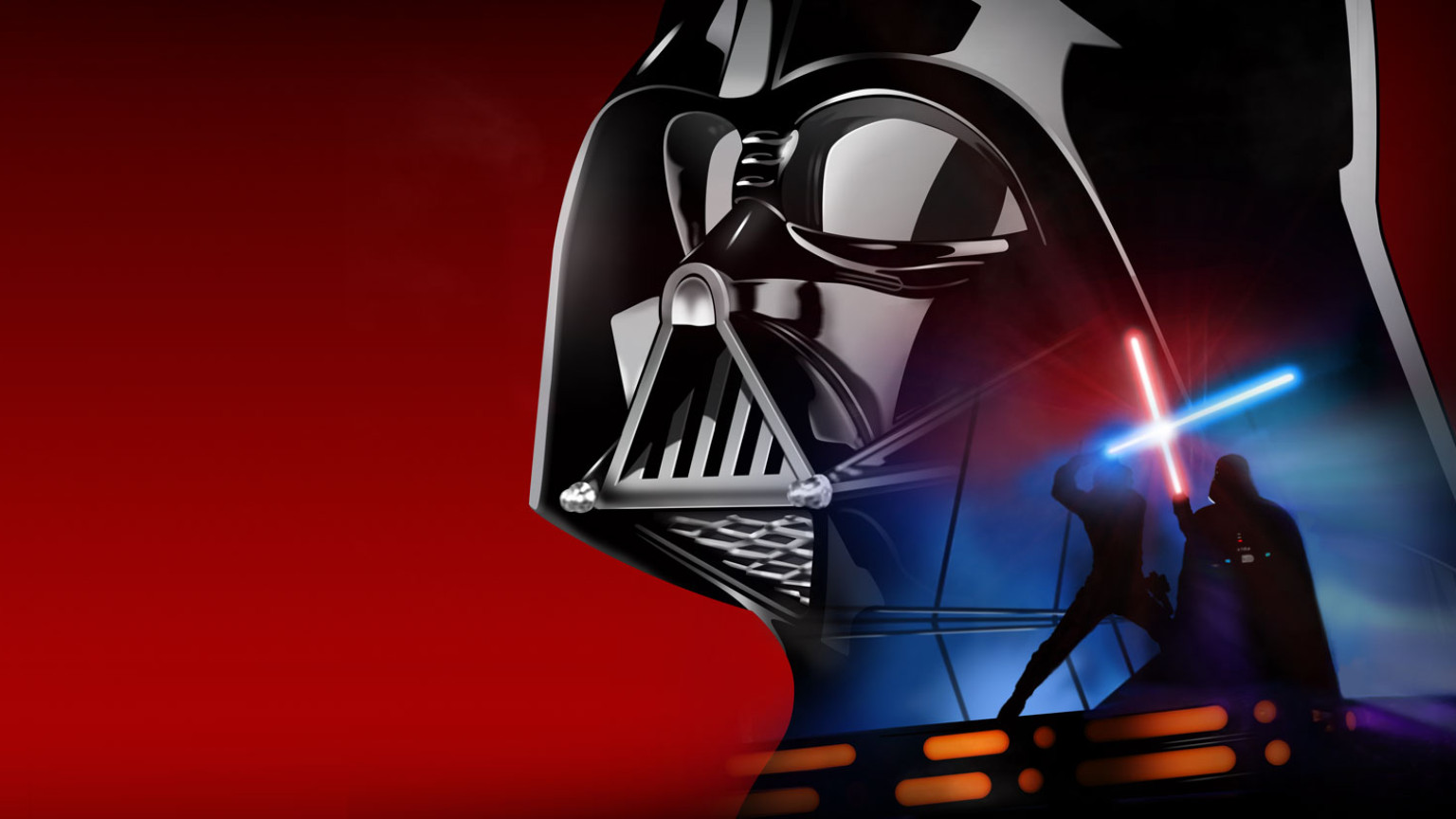 You know, I didn't realize that the Star Wars movies hadn't all come to digital yet. I haven't even gotten around to getting the Blu-Ray copies (I'm kind of holding out until NooooooOOOOoooOOOooooo gets removed in the Super Special Edition From the Vault Platinum Disney edition). If you can't wait, or don't think that Disney/Fox won't give you all six digitally in some special edition set that comes out before Episode VII hits, you can now pick them up this Friday, April 10. These are the HD versions, the same as the Blu-Ray, so just be ready to pay for these 3 or 4 more times as different editions hit.
I'd like to add a whole bunch of witty remarks or jokes, but I'm sure Ken will show up to make some jab about how I've never done it before, why would I start now. Official prices haven't been announced, but they're currently going for $19.99 each on iTunes, and no sign of a bundle. So you're looking at $60 to get the good movies, $20 on an okay one, and $40 you can waste on two of the others after a considerable amount of alcohol.
VUDUÂ has the full bundle up for $89.99, and Amazon is showing $99.99. Not sure on the international prices yet, but the site says that it is a global release.
Update-ish: Not sure if this is entirely official, but I noticed while checking out the VUDU link that these all of the movies, except for A New Hope, had a banner for Disney Movies Anywhere. That's a service for their titles (which works on the MCU, Pixar, and their animated stuff) that links your titles across different services. I've used it, and it works quite nicely, making a lot of my library available on iTunes and the Ultraviolet apps like Vudu or Flixster.
Most likely A New Hope is left out because Fox still owns distribution rights for that particular film; it did fund it as a long-shot, after all. So looks like it's the odd-man out of the anywhere bundle, which is a shame. If I decide to get this, I'd still likely go with Vudu… I may own a whole mess of Apple devices, but I hate having to load movies on to them all.
You can also go watch the new/old trailer if you like…