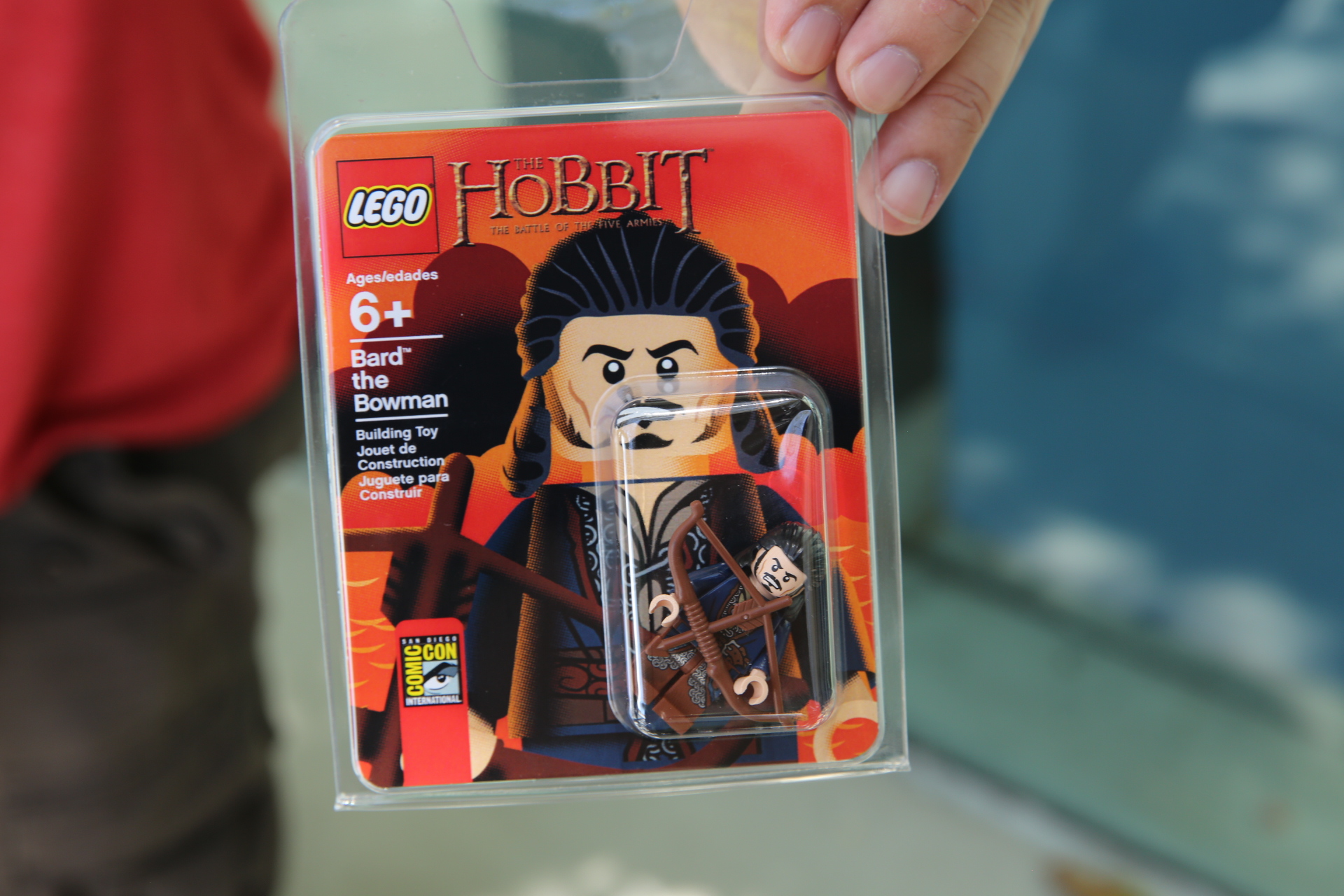 Here are some package shots of the LEGO SDCC Exclusive Bard the Bowman. Or is it?
I have verified today with two different sources that the Bard the Bowman minifigure, like Azog from last year, is a preview figure and will be available in a set to be released at a later date. The only unique aspect with this version of Bard is the fancy packaging. So for those of you who missed out, including me, you can rest assured knowing that the figure will come out and won't exaclty cost you an arm and a leg to get it.
Unless of course you want the packaging….