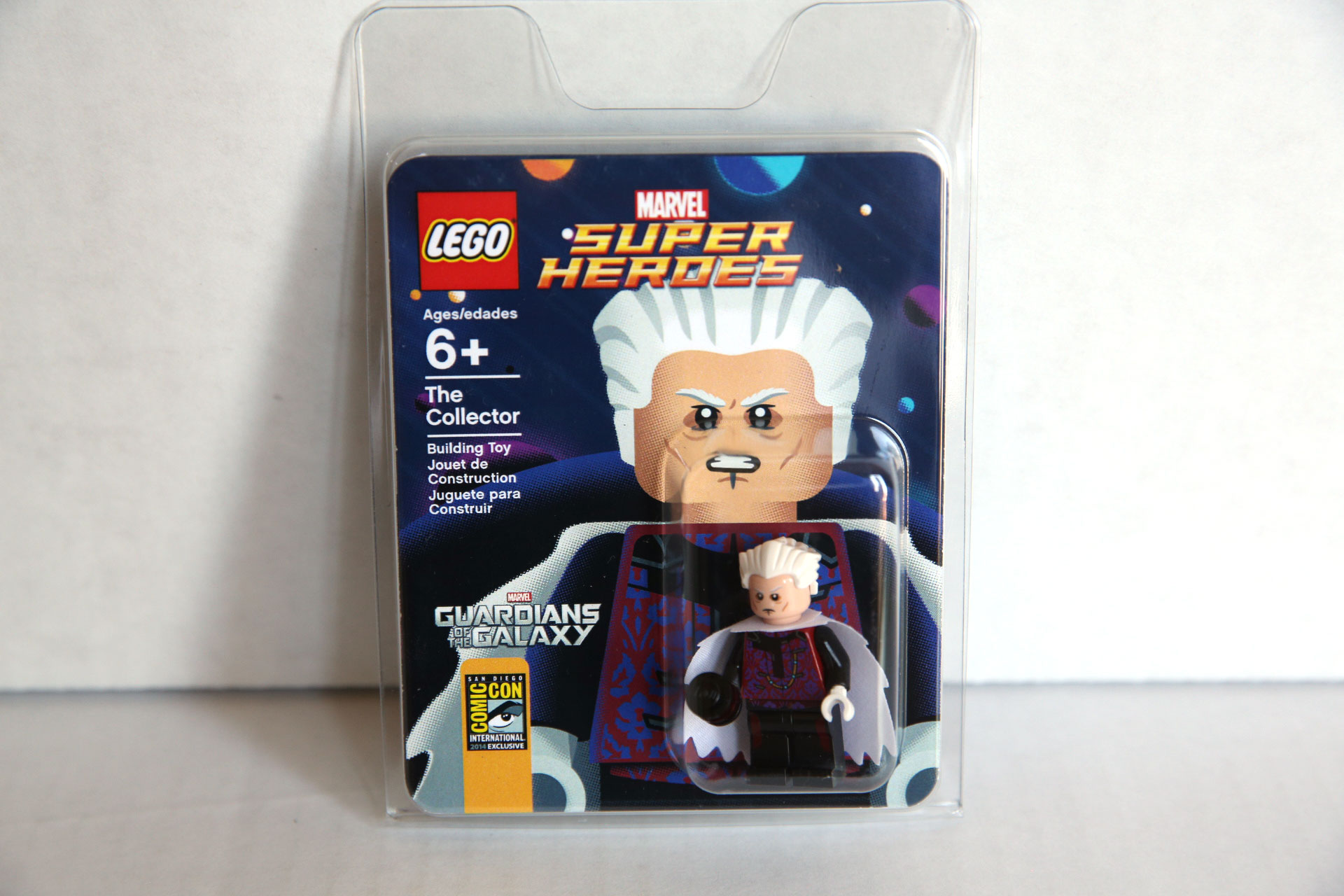 Today's minifigure giveaway at the San Diego Convention Center is Marvel's The Collector from the upcoming Guardians of the Galaxy film. He features a double-sided head with one side being angry and the other side being less angry. I wasn't lucky enough to get one but my friend was and he let me take these pictures. I was curious what the cardboard insert looked like and was disappointed to see that the inside of the folded backdrop was just a picture of the minifig. One of the things that I liked about last year's minifig was how the cardboard insert doubled as a cityscape backdrop for a quick and easy display. Not so much with this year's backdrop it looks like. Instead, it turns into a mini poster.
I also took some out-of-the-package pictures of yesterday's Bard figure. The backdrop has the same treatment: just a mini-poster of the minifigure. Bard, too, features a double printed head as well.
If you look closely at the bottom left corner on the two packages, the Bard figure does not have the words "2014 Exclusive" underneath the Comic Con logo.