Update: This set is now listed as Sold Out. Unlike the last time I thought this was sold out, I know this for sure because it says so right on the page.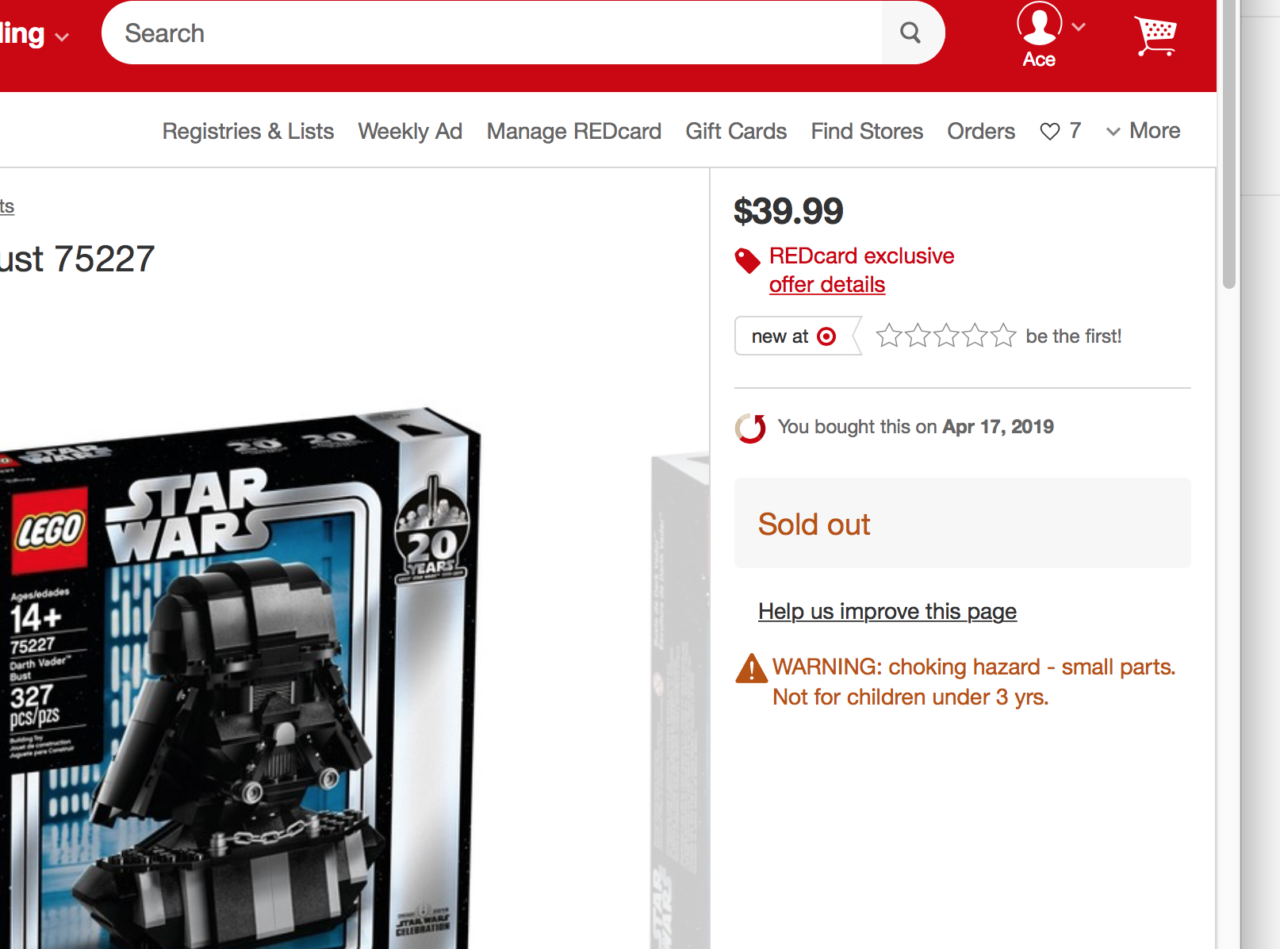 Well, the 15th came and went, and I thought for sure the Vader Bust was sold out because the page said shipping to my zip code was not available. Wayne wrote in a few minutes ago though saying it's now available for purchase and lo' and behold, it is! If you're signed in, you may need to sign out and then back in again to be able to add it to your cart. You may also need to refresh the page a couple of times to get the button to show up correctly. You MUST be a REDCard holder to purchase. There is a limit of one set per order. Buy the Darth Vader Bust from Target.com
Good luck!
Props to Wayne for writing it in.
FBTB may get a small commission from any sales generated when you click through the links in this post. We thank you for your continued support!