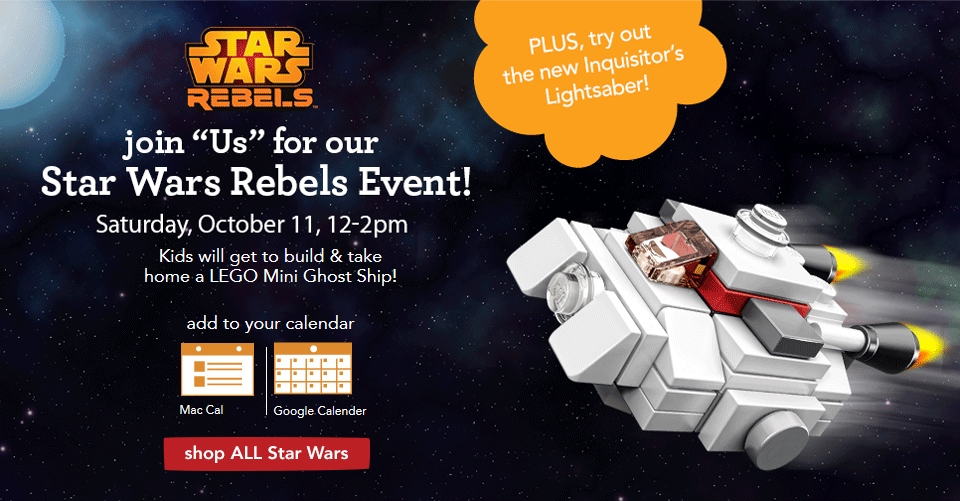 This Saturday at your local Toys'R'Us stores sees the first of two in-store LEGO build events. On October 11th, from 12-2pm, you can build the above picture micro Ghost ship. It is the best version of the Ghost ever made because of it's small size and the fact that it is free. The event is intended for children 5 and up. It is advisable to get there early as the stores will have limited supplies.
The second event is to build the Batsignal and that one will be held the following week on October 18 from 12-2pm. We will be posting a reminder for it next week.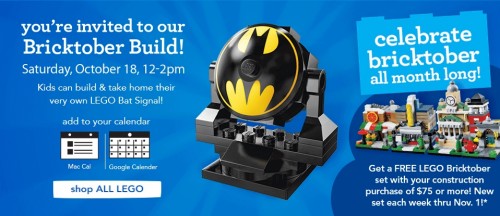 Also, this is the first week of Toys'R'Us' Bricktober promotion. Spend $75 ore more on LEGO sets and get the micro CITY set. Get a different set each week for four weeks. As I've ranted before, these are not the same as the mini modular buildings set from a while ago.