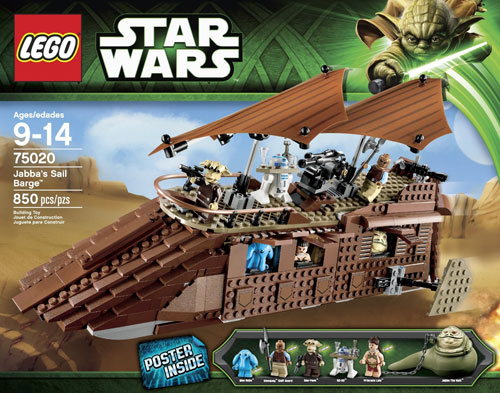 Amazon is applying a solid 20% discount on 75020 Jabba's Sail Barge
bringing the price down to $95.99 from $119.99 MSRP. This beats our last mention by $8 dollars. Jabba's Sail Barge comes with Jabba the Hutt, R2-D2, Princess Leia in slave outfit, Max Rebo, Weequay and Ree-Yees.
They've also applied a 25% discount on 9500 Sith Fury-class Interceptor
bringing that price down to $67.92 from $89.99 MSRP.
Most of the other prices noted in our previous post are still good, too!