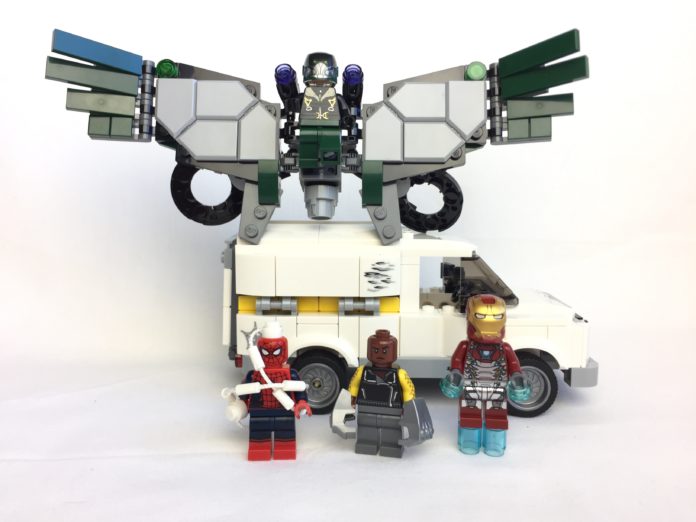 Again, I'd like to start off by saying that I am sorry for saying that the other Spider-Man: Homecoming set, 76082 ATM Heist Battle, seemed accurate to the source material. I was clearly wrong. So when it came down to review 76083 Beware The Vulture, I was afraid history was going to repeat itself. But I had no reason to be worried because this set makes up for everything that was wrong with ATM Heist Battle. It's got great minifigs, it scores way higher on accuracy to the source material, and is just plain fun.
Great Minifigs
You get four minifigs, and they are all major characters, and they all appeared in the scene this set is depicting: Spider-Man, Iron Man Bot, Vulture, and The Shocker.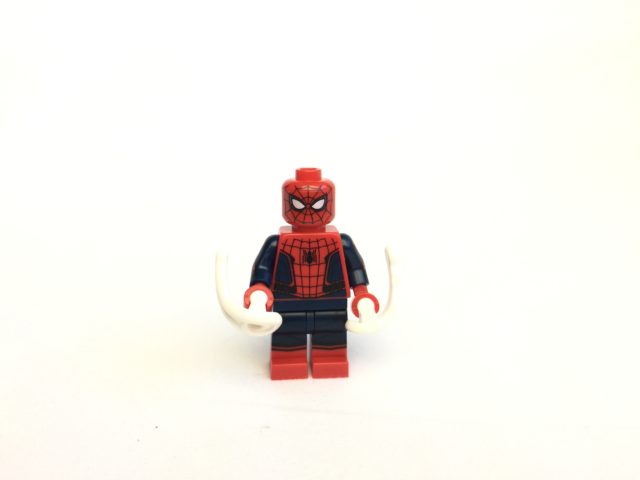 Spider-Man looks as great as he did from ATM Heist Battle. He comes complete with his Power-blast webbing, a cell phone, a giant web, and a web rope.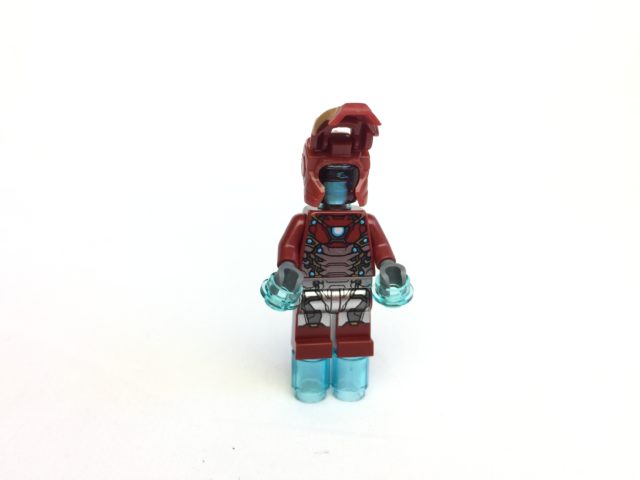 Iron Man Bot has a trans-blue head element in place of Tony's head since Tony was never really in the suit. Iron Man armory builders take note: according to Bricklink, the suit is unique and only available in this set. This goes for the torso and legs.
Vulture's got a nice dark green color to him with some nice detailing. He looks a bit too aged here compared to the on-screen counterpart. I mean, I know Michael Keaton is old but he's not this old.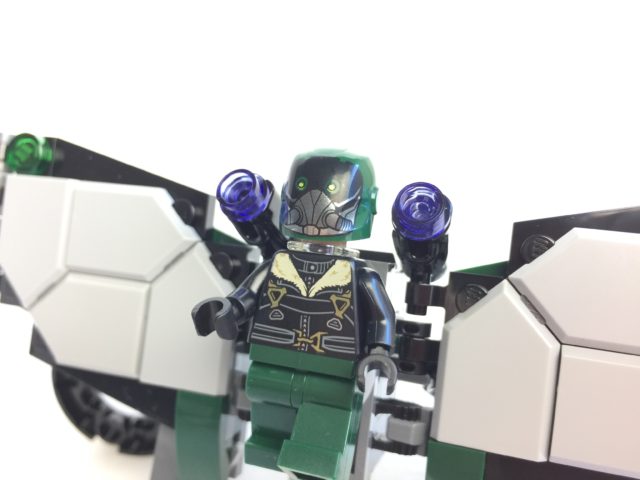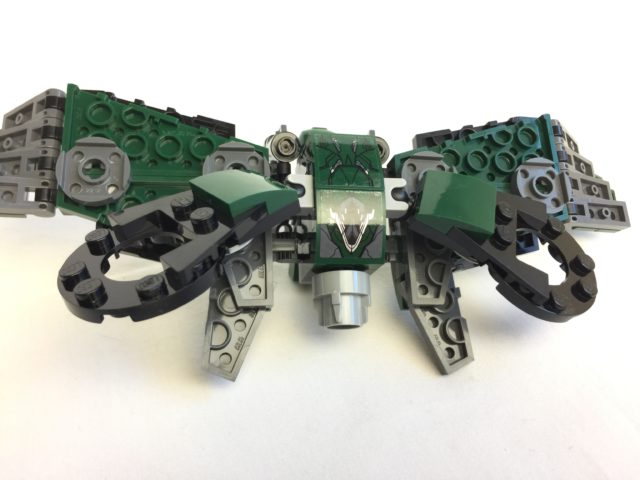 Vulture's wing set is a pretty nice build, I must say, and very swooshable. The use of the NEXO Knights' shield element is pretty spiffy-looking on his wings. And the two propulsion units are articulated via micro ball joint, so they are pose-able every which way.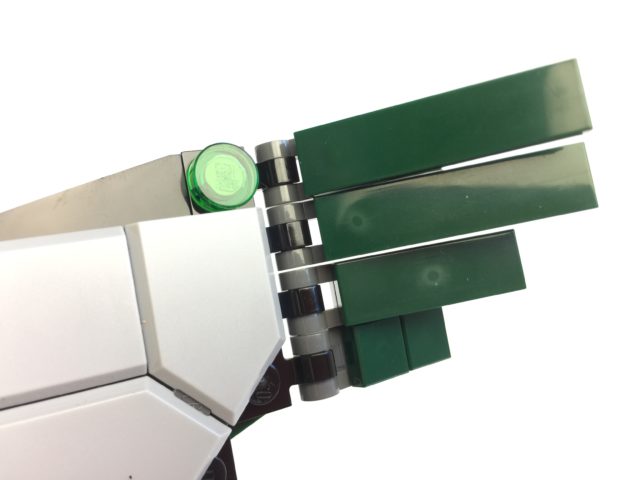 The wing tips are also individually articulated.
There were two thugs in the chase scene but we only get the guy who ended up becoming the Shocker later in the movie. One out of two ain't bad and it shouldn't too difficult if you wanted to sub in one of your extra minifigs for Unnamed Thug #1.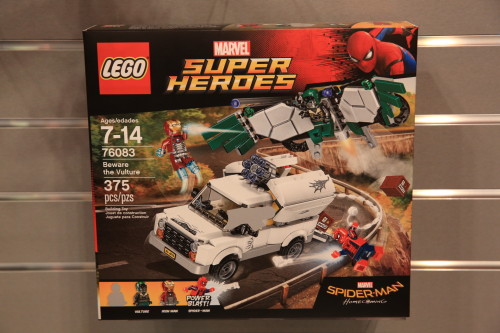 Funny note about The Shocker: back at Toy Fair earlier this year, his minifig was completely absent and all mentions of this character were blocked out from the showroom floor. This might have been to protect the story and prevent spoilers from being discovered, but after seeing the movie, it seemed completely unnecessary. Unless The Shocker is some sort of ultra villain that will affect every MCU movie ever made but I don't think that's the case.
Great Truck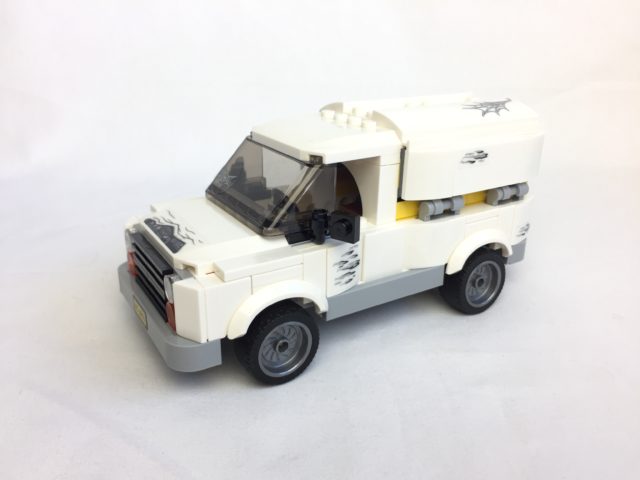 The truck looks pretty decent thanks to a lot of stickers. They give it some detailing from a crumpled hood, to webbing, to weathering effects. It makes an otherwise clean-looking white truck look like it's been around the block more than a few times.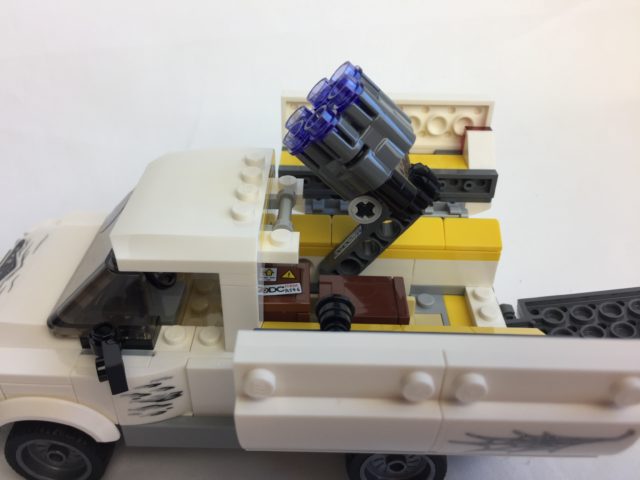 The back splits open in the back to reveal a rapid-fire 6-stud shooter. This is NOT accurate to the source material. I can give it a pass though since Unnamed Thug #1 was using an energy weapon to try and take down Spider-Man. The only problem is that the gun doesn't turn, always stuck in a forward-facing position. It gives the set a little more playability but if you don't like it, you can always ignore that or just rebuild the shell a little to prevent it from opening.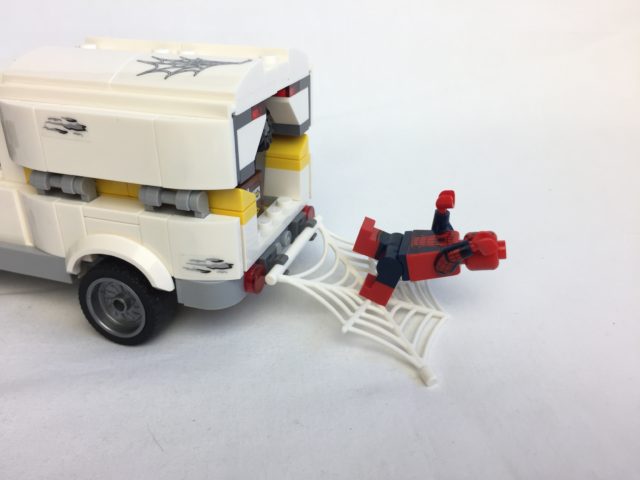 One of the pictures of the box shows the giant web element attached to the bumper. Not sure why. I don't think Spider-Man ever did anything similar in the movie. This giant web element might be one of those required inclusions, like how lightsabers must be included in a LEGO set that has Luke Skywalker, no matter how inaccurate and out of place it is. You can also use the web rope and drag Spider-Man around and try and knock things over.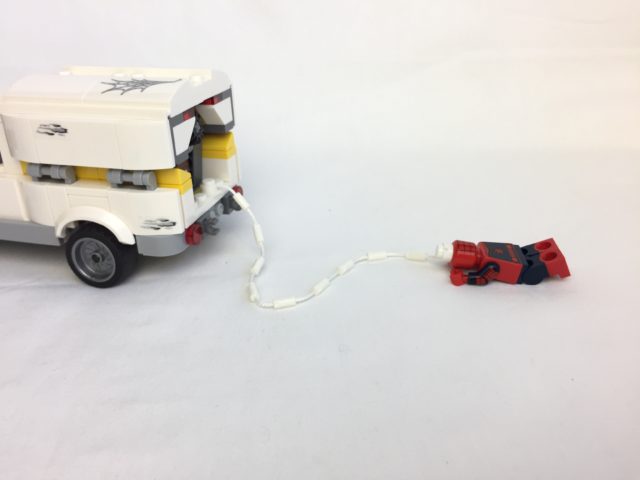 Good times.
And The Score Is…
I'm giving it a 5 out of 5 stars for all of the reasons stated above. It's got a good balance of minifigs: two super heroes vs. two villains, all major characters from the movie. Iron Man having a unique print feels like icing on the cake. The Vulture's wings are highly pose-able and swooshable. The van is pretty nicely detailed thanks to a big sheet of stickers. It also has a nice little play feature in the form of the 6-stud rapid blaster. It's got a lot of value packed in a $40 set. And between it and 76082 ATM Heist Battle, this is the better of the two and worth getting. There really isn't much they could have done to improve this set except maybe include Ned Leeds, Peter Parker's pal, hiding in a bush talking into his cell phone asking where Peter is.
Buy 76083 Beware The Vulture
Buy 76083 Beware The Vulture from Amazon.com. As of this writing, they are offering a 20% discount off of MSRP making it only $31.99. That is a decent enough price for me to tell you to go buy it right now with no reservations. Or if you'd rather buy it LEGO Shop@Home at full price I suppose you could do that too.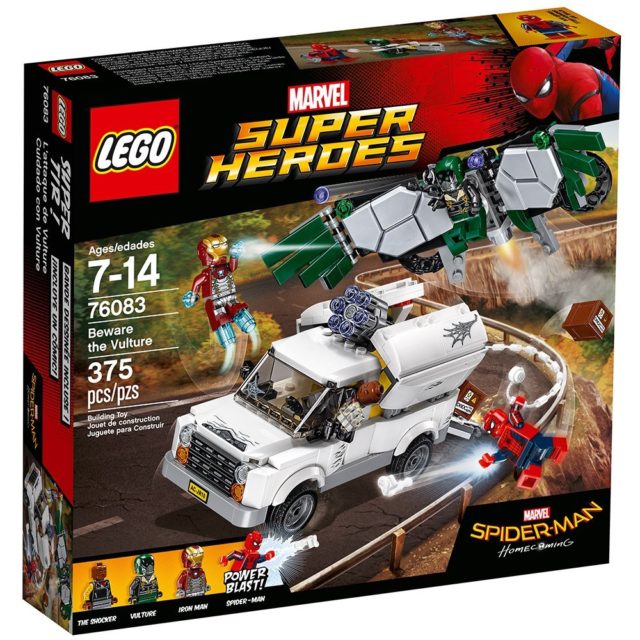 All Of The Pictures
No Giveaway This Time, I'm Keeping This One
This is the space where I would normally say "win my review copy" and give the details. But. sorry, not this time; I'm keeping this one. My boys are gonna love playing with this set.
Help Keep The Lights On
Like the review? Consider helping FBTB keep the lights on by donating or becoming a subscriber. We get little support from LEGO these days so we rely on ads, affiliate fees, and donations to keep going. 100% of the money goes towards operational costs and set purchases for reviews, giveaways, and contest prizes. So thank you for your consideration. And for the record, LEGO did NOT provide a review copy of this set.