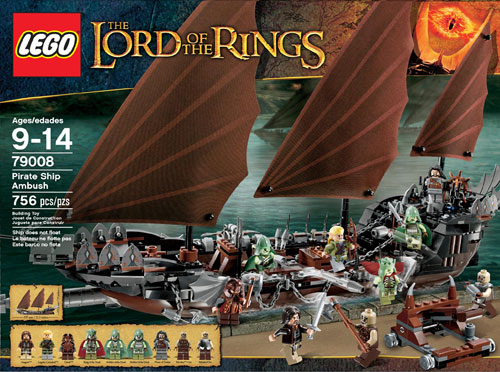 If you haven't fallen for Toys'R'Us's insane markup for new Lord of the Rings sets yet, then fret no more as Amazon and LEGO Shop@Home has you covered.
Amazon
No tax to most states. Free Super Saver Shipping with $25 minimum. Free 2-day shipping with Prime.
LEGO Shop@Home
Tax. Free shipping after $75. Free Jor El (until June 25th or supplies last) after $75. VIP points.
Thanks to ninnymuggins for the heads up.