Today's polybag, 30211 Uruk-hai with Ballista, is a nifty little set.
You get a Uruk-hai minifig and a mini ballista. This is the perfect army-builder set. There is no reason NOT to want to get as many Uruk-hai as you can possibly get. And even if you get only one, there's something comical about a warrior that was basically mined from the ground under the Tower of Orthanc to serve Saruman being in such a small form with a miniature ballista that can launch, of all things, a flick-fire missile. .
He has a set of armor and polearm.
The torso print is the perfect level of detail.
Same with the back print. Oh, and both sides of the double-sided head. Oh, and I guess I should mention it here, but the joints on the legs were really stiff. Probably a mixture of age and the dark brown ABS. The friction may or may not have been a sign of  the brittleness that the color is known for. Oh, and also, the helmet is awesome. There's a certain charm of LEGO headwear when the perfectly round eyes of the face print can still be seen through a visor or goggles or, in this case, a slit in the helmet. Just great.
The ballista is small and can fire a single flick fire missile. There's no spare ammo so you'll have to make the one shot count.
The mechanical arms to simulate the bow shape are purely decorative. But as a mini build, it's cute and gets the job done. And should get a bunch of these to bulk up your Uruk-hai army, they wouldn't exactly go to waste. I'm sure you find a spot for these on the front line somewhere. And if not, they're just more parts for the bin.
Does It Suck or Does It Rock?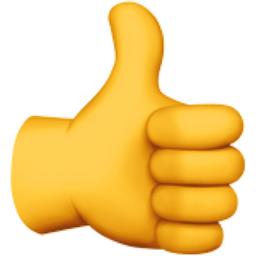 This set rocks! This is the perfect polybag. As a small set, as a promo, as an army-builder, it checks all the boxes.
You Can Win This And Every Other Polybag I Review This Year
I'll be raffling every polybag I review this year in one big lot, all 260 sets (with the possibility of more). Each set will be individually stored in a ziploc baggie complete with the extra pieces, instructions, and the actual polybag bag it came in. The cost of a raffle ticket is just $1 USD and you can enter as many times as you want. Send a PayPal payment to paypal@fbtb.net for $1 USD for every ticket you want to purchase. DO NOT send one payment for multiple entries i.e. do not send one $5 USD payment for five tickets; five $1 USD payments must be made insteavd. Raffle is open to everyone in the world except where raffles are illegal. Be sure to put "POLYBAG RAFFLE" in the notes section of the payment in order to be entered successfully. Winner will be drawn sometime early January 2023 and contacted at the PayPal email address the payment was sent from to arrange for delivery. For a running list of all the sets that you can win, check this Google spreadsheet.