I don't remember Captain America riding a motorcycle in Civil War. But then again, the last time I watched that movie was a couple of years ago. Maybe he did. And if he did, I certainly don't think there ever was a missile launching sidecar slash shield holder.
Here it is in all its glory.
The sidecar is tacky as heck. It can launch a single flick fire missile and… that's it. There's no spare missile to be found anywhere.
You can store Cappy's shield right on the front thanks to the circular shaped hole on the inside of the handle and a modified plate with bar. It can almost serve as a battering ram if it weren't behind the front wheel. It would have been better if they included a neck bracket and a 1×1 plate with top clip so Cappy can wear it on his back.
Weird sidecar aside, the bike is your basic bike with a black fairing on a light grey frame. The red wheels are atrocious but what can you do.
Cappy is Cappy. Nothing special about him and he not unique to this polybag.
Does It Suck or Does It Rock?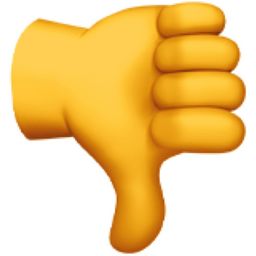 This set sucks! Overall a very-not-worth-it polybag. The only thing that would make this set slightly better is to get rid of the sidecar. Even if it's movie accurate, which I doubt it is, just get rid of it and you might have something that doesn't suck so much.
But yeah, even then, this polybag would still suck.
You Can Win This And Every Other Polybag I Review This Year
I'll be raffling every polybag I review this year in one big lot, all 260 sets (with the possibility of more). Each set will be individually stored in a ziploc baggie complete with the extra pieces, instructions, and the actual polybag bag it came in. The cost of a raffle ticket is just $1 USD and you can enter as many times as you want. Send a PayPal payment to paypal@fbtb.net for $1 USD for every ticket you want to purchase. DO NOT send one payment for multiple entries i.e. do not send one $5 USD payment for five tickets; five $1 USD payments must be made insteavd. Raffle is open to everyone in the world except where raffles are illegal. Be sure to put "POLYBAG RAFFLE" in the notes section of the payment in order to be entered successfully. Winner will be drawn sometime early January 2023 and contacted at the PayPal email address the payment was sent from to arrange for delivery. For a running list of all the sets that you can win, check this Google spreadsheet.