I hate sets with loose things.
Sponsorship
This week's set of reviews is sponsored by Bricks & Beer!. Bricks & Beer is a more adult-oriented vlog where Andrew Lee talks LEGO on YouTube all while either being inebriated or in the process of becoming inebriated. He supplied today's set for review so a big shout out to him and his channel for the sponsorship. Check out the Bricks & Beer! YouTube channel and become a subscriber! It won't hurt and can only help.
Want to sponsor a review? Send a pic to admin@fbtb.net or hit me up on discord of the polybag set you have that you want me to review. If selected, in exchange for the set you'll get a mention right here in the review post and a link to your website or social media account for the entire week. Nearly free advertising, so what's stopping you? And now onto the review.
More specifically, a loose map tile. It drove me crazy. Just by moving the little rock formation around to take pictures, it kept sliding off. I'm talking about today's polybag 30213 Gandalf at Dol Guldur and how it has too many accessories for its own good.
See that pesky map tile? That's how the instructions show you how to place it. Just leaning up against the side there. Of course the picture on the bag has ol' Gandy holding the map tile, see?
But if he holds the map tile, you have to lean Glamdring up against the wall instead. See? you just can't win.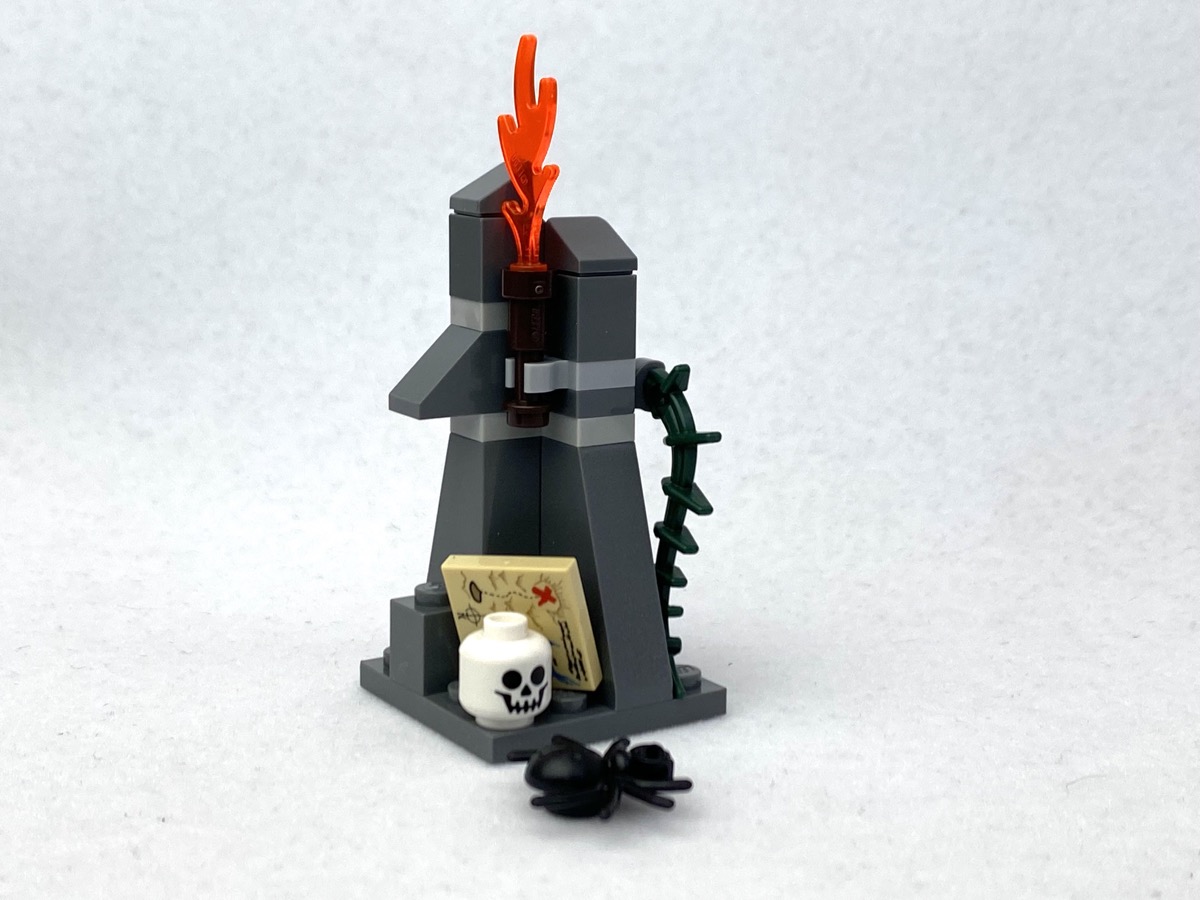 The rock formation has a bunch of clip but all of those are occupied by other accessories. A torch on this side. That spider there is just… there. You can attach it to the top of the skull, which I didn't bother doing and take a photo, but that would be a logical place to put it due to the fact that there aren't studs with enough clearance for the spider's legs. Maybe I should have put the spider on the skull; it might have provided some friction to keep the tile in place.
And a vine and spear on the other.
Badly formed rock formation aside, Gandalf is the real star of the show gere. I can imagine a casual fan wanting a Gandalf the Grey minifig and this polybag is the perfect way to get just him. And him by himself with Glamdring and his walking stick make up a perfect polybag. Too bad the rock formation drags the quality of this thing down a couple notches. I'll still give it thumbs up though 'cause you can build Gandalf and throw the rest of the set into your parts bin.
Does It Suck or Does It Rock?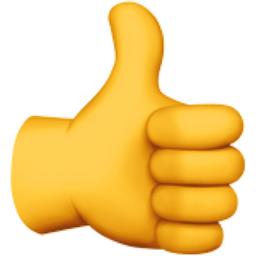 This set rocks! Well, half of it rocks, but we're rounding up today so it gets a pass.
You Can Win This And Every Other Polybag I Review This Year
I'll be raffling every polybag I review this year in one big lot, all 260 sets (with the possibility of more). Each set will be individually stored in a ziploc baggie complete with the extra pieces, instructions, and the actual polybag bag it came in. The cost of a raffle ticket is just $1 USD and you can enter as many times as you want. Send a PayPal payment to paypal@fbtb.net for $1 USD for every ticket you want to purchase. DO NOT send one payment for multiple entries i.e. do not send one $5 USD payment for five tickets; five $1 USD payments must be made insteavd. Raffle is open to everyone in the world except where raffles are illegal. Be sure to put "POLYBAG RAFFLE" in the notes section of the payment in order to be entered successfully. Winner will be drawn sometime early January 2023 and contacted at the PayPal email address the payment was sent from to arrange for delivery. For a running list of all the sets that you can win, check this Google spreadsheet.