LEGO Ideas finally revealed the Blacksmith Shop that was approved way back in the Second 2019 review period. This is what the original project looked like:
And this is what we got: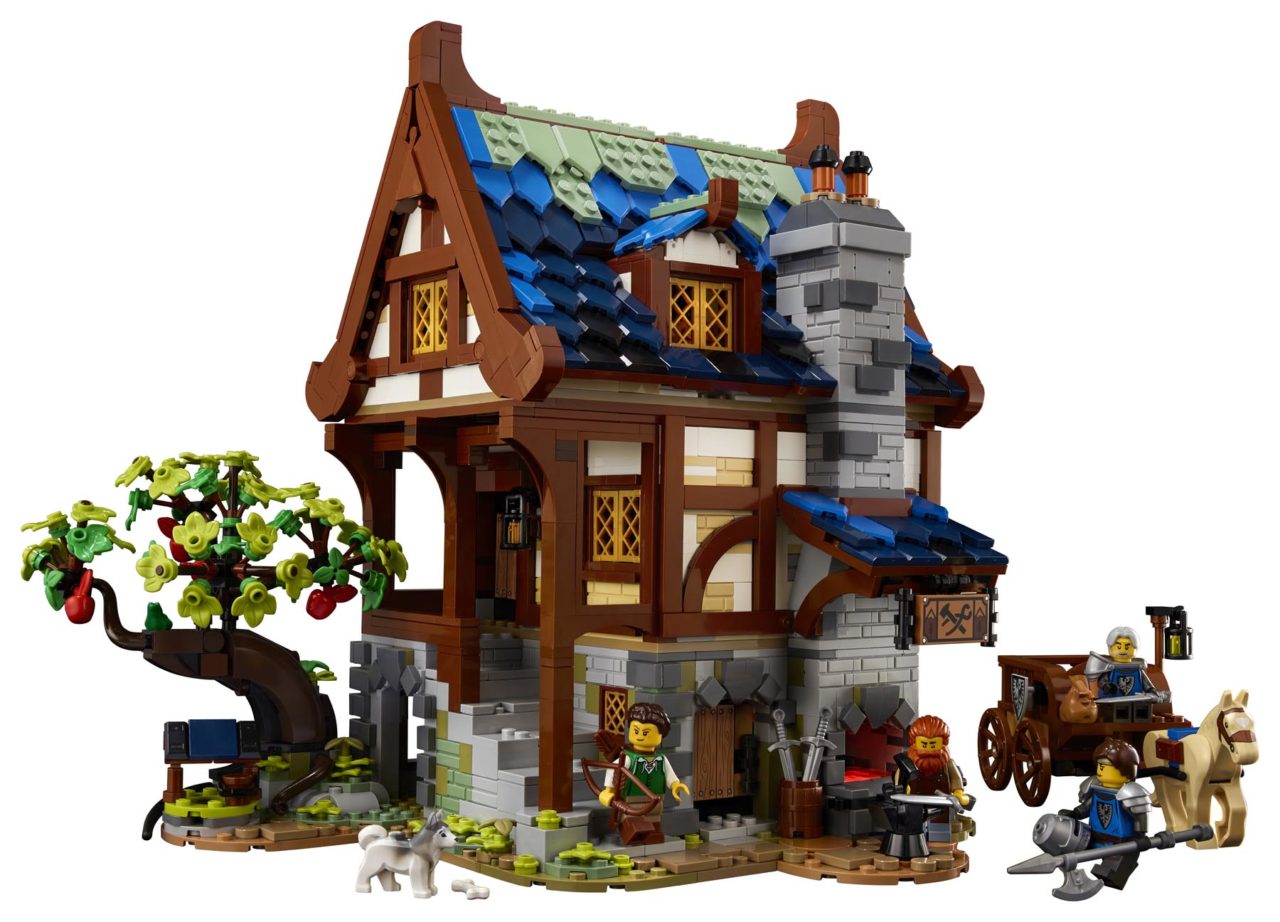 If you said the final product looks nothing like the original project idea by Namirob, you wouldn't be wrong. Even though the final product is scaled way, way down, it still manages to pack in a lot of details. It retains its three distinct levels with the shop on the bottom level, living area on the second, and sleeping quarters in the attic.
The set comes with four minifigures, two of which are Black Falcon knights which would only be significant to you if you were collecting LEGO Castle sets in the '80s. Here's hoping LEGO will come up with more Black Falcon sets or some decent castle builds at least.
I think one of the neatest feature is that it includes a light brick to simulate a glowing forge you can see in the designer video at 3:32.
You can see more pictures below and at the 21325 Medieval Blacksmith page on LEGO.com. The set will retail for $149.99 and will be available for purchase on February 1, 2021 online and at Brand Retail locations. Click through that link and buy the set and you'll be supporting FBTB financially with a small commission on every sale.
21325 Medieval Blacksmith Official Pictures
21325 Medival Blacksmith Designer Video