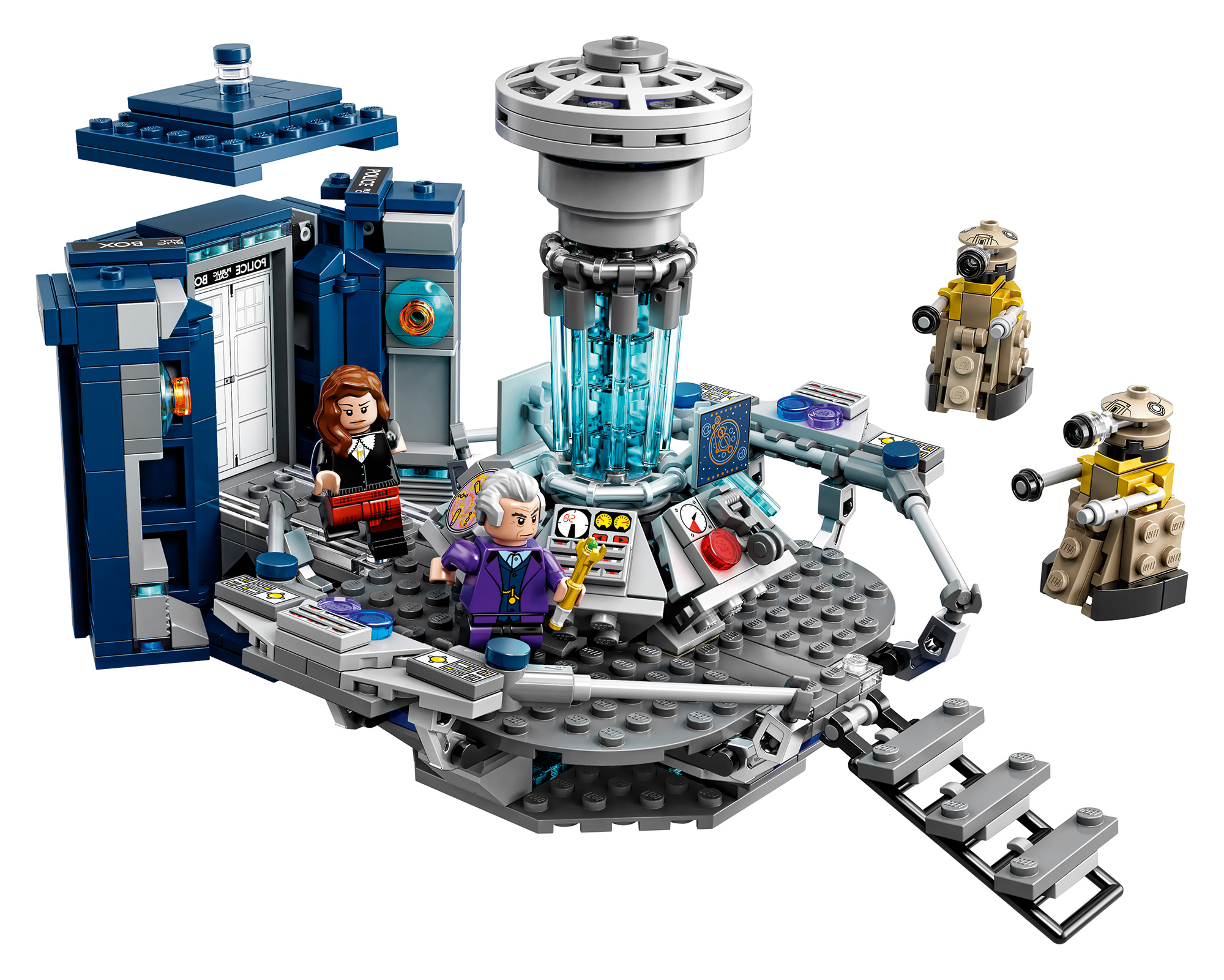 The last 24 hours have been a roller-coaster ride of emotions for me since the first teaser picture popped up on the Doctor Who Facebook page and the wait began. Or I think it could have been but, since I won't ride those things, I'll never know.
Either way, I have to wait no longer! The LEGO Ideas blog has released these images and announced a street date of December 1st with a price tag of USD $59.99 / EUR €59,99.
Here is the official product description:

Construct a stunningly detailed LEGO® version of the iconic TARDIS® and role-play the Doctor's time-travel adventures! Created by fan-designer Andrew Clark and selected by LEGO Ideas members, this set is based on the BBC's popular and long-running television series about a Time Lord – the Doctor – exploring the universe in a blue police box. Due to trans-dimensional engineering, the TARDIS is bigger on the inside than the outside and this cool multifunctional set includes the console room that houses all the flight controls. Regenerate the Doctor and defeat the evil Daleks™ and a Weeping Angel with the help of his extraordinary companion Clara. Then close the doors of the TARDIS and launch into another dimension! Includes 4 minifigures with assorted accessory elements: the Eleventh Doctor, the Twelfth Doctor, Clara Oswald and a Weeping Angel, plus 2 Daleks™.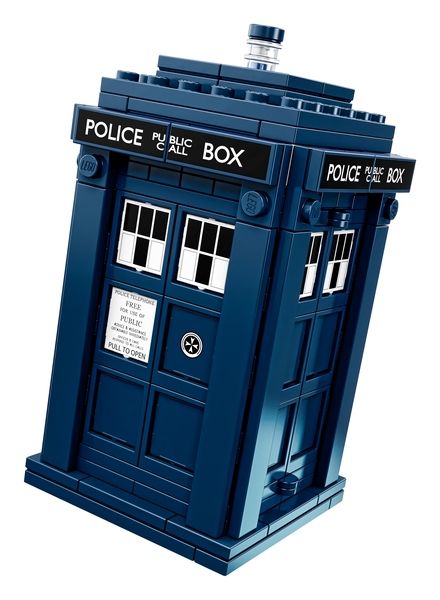 I hope this sells like crazy and prompts them to do a follow up set with Eccleston (9), Tennant (10) and the companion that linked them, Rose. Then I could have The Ears and The Hair to go with The Chin and The Eyebrows. But between this set and the Cyberman fun pack, I'm a very happy camper. Though my wallet won't be.