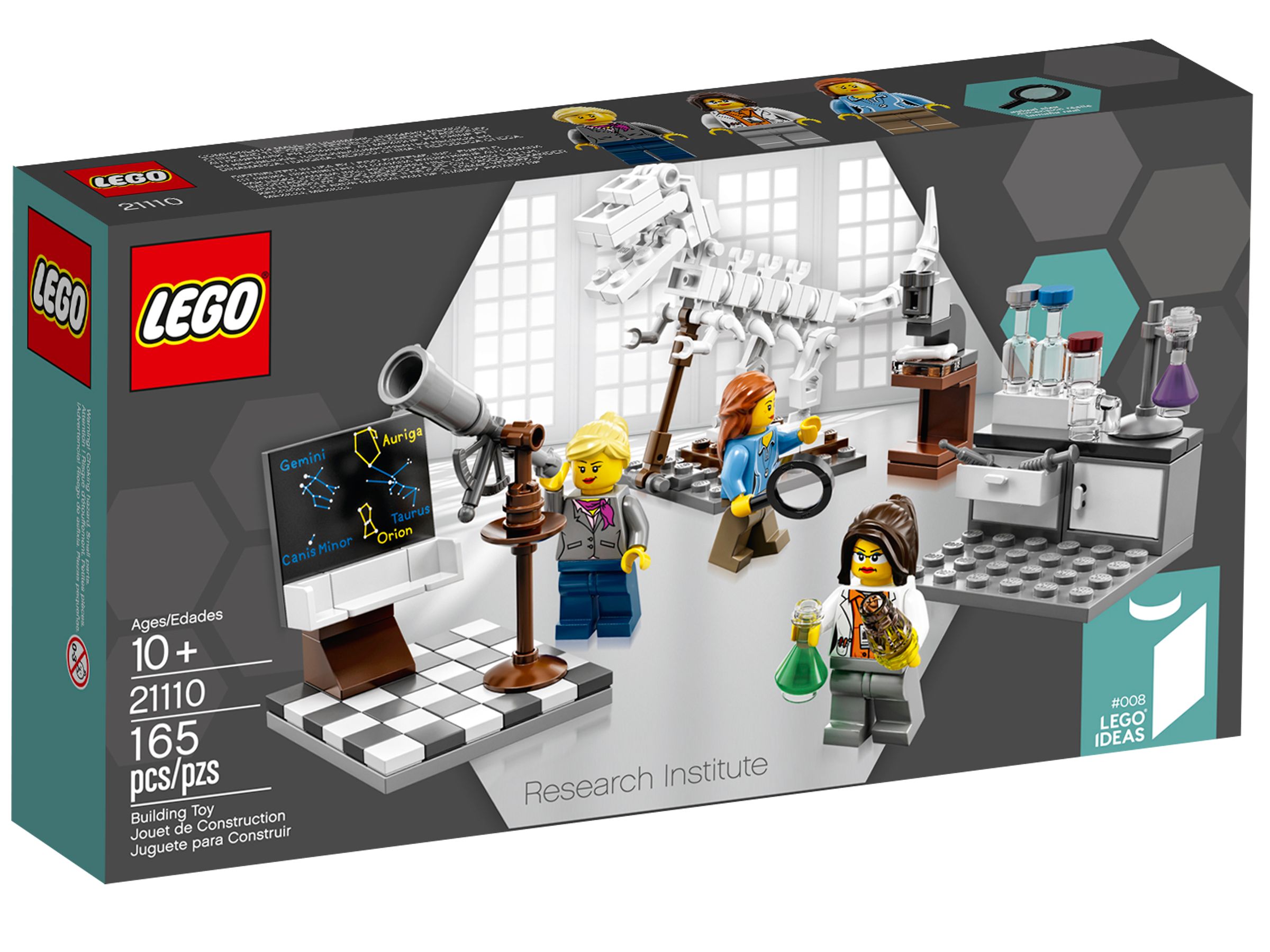 So, I'd sent a note off to Shop@Home a few days ago inquiring about the Research Institute set, how hard it was to get it, and got back a standard form-letter response that did have some interesting information in it.
It's great to hear you like the LEGO® Research Institute set 21110. A lot of other builders like it too and the response to this new set was overwhelming. I'm upset I didn't even get a chance to purchase one!

The set is a product from our LEGO IDEAS site, so it is a bit different than other sets. With the IDEAS sets, fans can upload concepts that can be voted on by LEGO fans. If a concept reaches 10,000 supporters, it's reviewed by the LEGO Group to determine if it can be put into a limited production run. You can find out more about LEGO IDEAS by visiting LEGO.IDEAS.com.

It's a very popular set and we've had a lot more orders than we expected. We don't have any in stock at the moment, and we're working hard to make more. However, inventory being made is already allocated to the backorders in our system. This item is Sold Out online as we'll only have inventory in LEGO Stores for the rest of year.As of today, we don't expect to receive additional inventory for sale online due to the limited production run, which is why the status is 'Sold out'.

We have plenty of other great sets that might inspire the LEGO builders in your family. To see all the LEGO toys that have available now, visit LEGO.com/shop. If additional inventory does become available for sale the best way to find out is through our email newsletters. You can access your subscription on the Customer Service website.
So, it looks like while it's pretty much gone-for-good from Shop@Home, but obviously production runs are still happening. It's just that those productions are going to backorders for people who ordered in the first day or so, or into the stores, where hopefully it'll be a regular item, and even more hopefully, a very popular one, at least through the end of the year.
I can also tell it was a copy/paste, as I said in my initial email I was able to get one, but a lot of friends weren't as lucky. Sadly, if you're like me, and the closest LEGO store is a bit of a jaunt away (two stores within a four-hour drive… OK City or Kansas City), or you live in one of the twenty states that doesn't have a LEGO Store (I'm generally sorry for anyone who lives in Iowa*, store or no store)… it looks like your options are limited.
What this hopefully means is that kids will have a chance to get it. It's a very good Christmas gift set, for boys or girls, and it was pretty disheartening to find out the stores ran out of it within a day.
*To just defer some of the the hate I'm certain that joke will get… I was born and raised in Iowa, and still lived the majority of my life there. I'm in a good position to make fun of it!