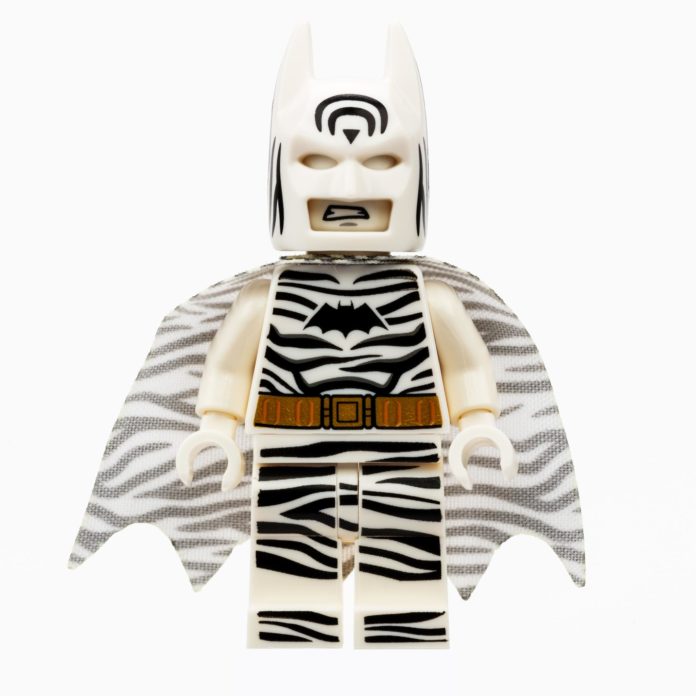 Update: The giveaway day for Zebra Batman is Saturday.
I didn't know if this is actually a thing, if Zebra Batman actually existed or this was just same made-up version of Batman. So I did a little googling and lo' and behold, it is! Courtesy of Detective Comics Vol. 1 Issue 275: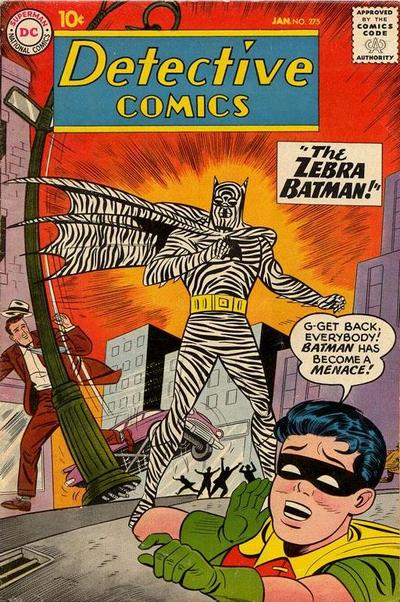 This is the second revealed LEGO minifig exclusive for this year's San Diego Comic Con behind the PS4 Spider-Man. Giveaways of the minifigs will occur each day as an instant prize "drawing".  Thursday is Spider-Man. Friday Saturday will be Zebra Batman, I'm guessing. Saturday's Friday's minifig is still unknown at this point, at least by me.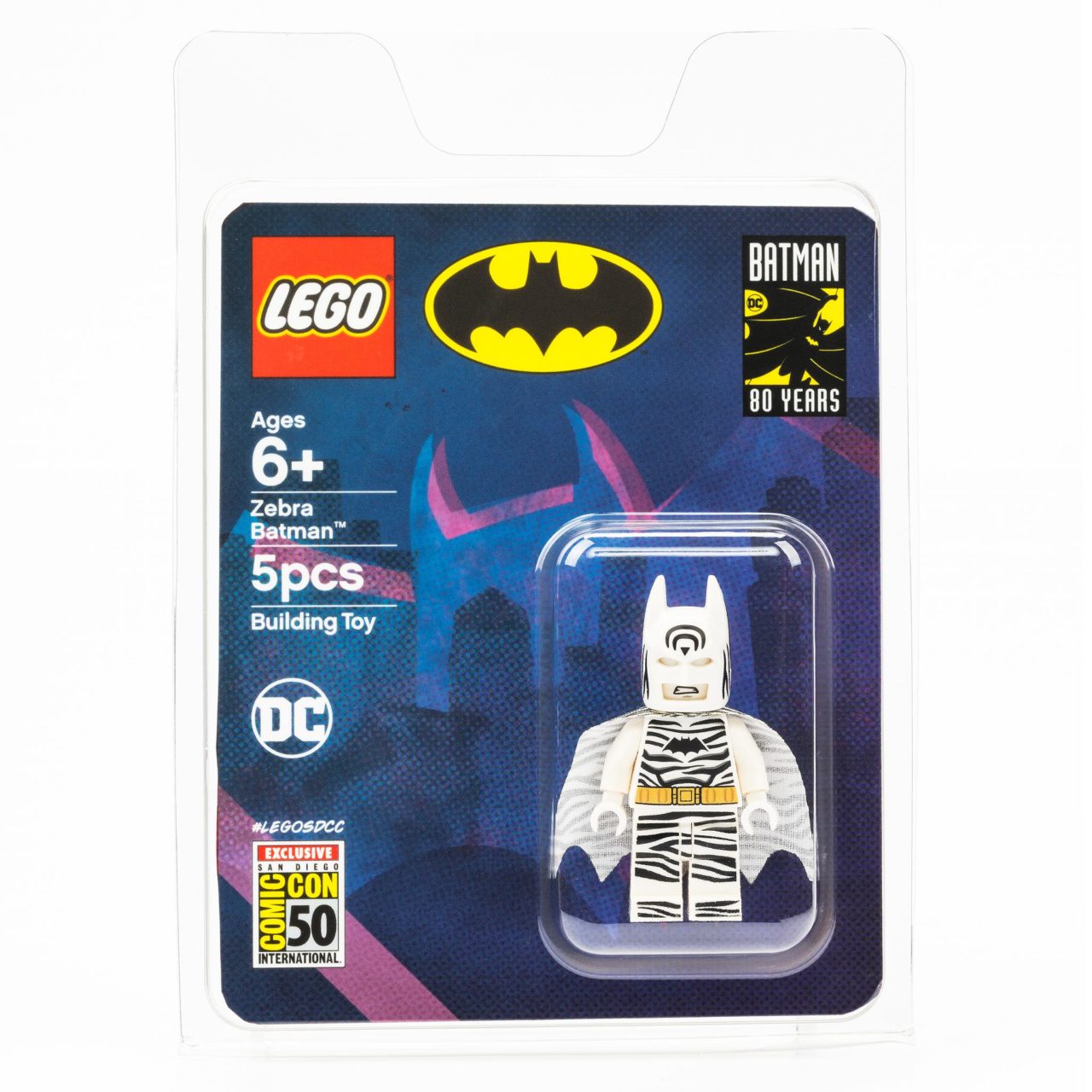 Meh.