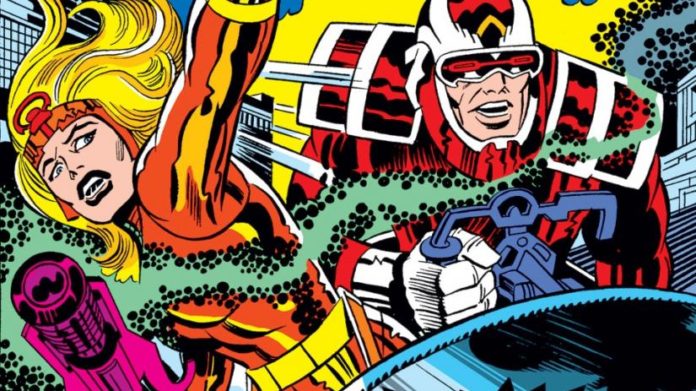 It's San Diego Comic Con, and that means… well, normally, a lot of news that has nothing to do with comic books. Luckily, Marvel came along and decided they were going to announce (read, confirm poorly kept secrets) some of the next movies coming along for the MCU.
We have a list of upcoming stuff. It's an interesting list, with both TV and movie projects, as well as some obvious gaps that we know exist in the pipeline (Guardians of the Galaxy Vol. 3, Spider-man 3, Black Panther 2, Captain Marvel 2… which have all been announced as being in development). We've known about the Disney+ stuff like Falcon and Winter Soldier, Wanda+Vision, Loki, and What If? for awhile… but we get the ultimate murder-hobo show in Hawkeye added to the list.
May 1, 2020 Black Widow
Fall 2020 Falcon and Winter Soldier
November 6, 2020 The Eternals
February 12, 2021 Shang-Chi and the Legend of the 10 Rings
Spring 2021 WandaVision
May 7, 2021 Doctor Strange 2: In The Multiverse of Madness
Spring 2021 Loki
Summer 2021 "What If?" animated series
Fall 2021 Hawkeye
November 5, 2021Â Thor: Love and Thunder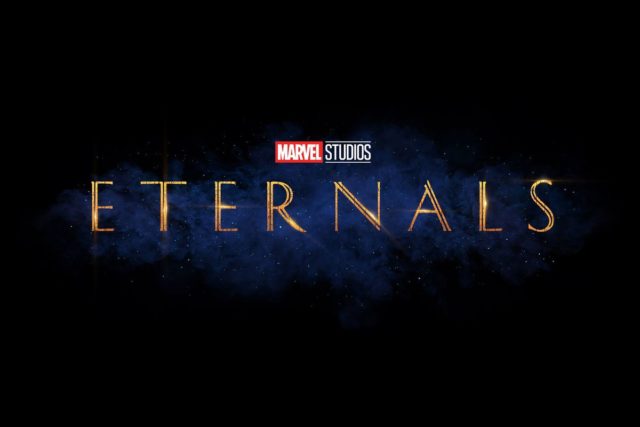 First up, the Eternals, which is a cosmic property that has been around for a long time and is unknown by… well, pretty much everyone. It was a curious property; they are more or less a straight copy of DC's New Gods, but both were created by Jack Kirby. He created this team when he returned to Marvel, after DC cancelled his series before it could finish. They had ties to the Celestials, which in the MCU have been shown in the Guardians of the Galaxies movies. The team itself is obscure even by the standards of everything else we've gotten, though it will likely be based on the Neil Gaiman reimagining of them back in 2006.
The lineup that was announced at SDCC is pretty interesting: Richard Madden (Game of Thrones) as Ikaris, Angelina Jolie (Hackers) as Thena, Kumail Nanjiani (Silicon Valley) as Kingo, Lauren Ridloff (Walking Dead) as Makkari, Brian Tyree Henry (Atlanta and Spider-man: Into the Spider-verse) as Phastos, Salma Hayek (Fools Rush In) as Ajak, Lia McHugh as Sprite, and Don Lee as Gilgamesh, the Forgotten One.
I have… basically no preconceptions of this movie going into it. It's an ensemble cast, which Marvel has proven they can do even with obscure and offshoot properties. Chloé Zhao is a very fascinating choice as a director, and it could very well be Marvel setting up a lot of the stuff they just got back with the Fox deal without setting up the standard mega-teams (Fantastic Four and X-Men)… yet. There are a ton of ties between the cosmic characters and those teams.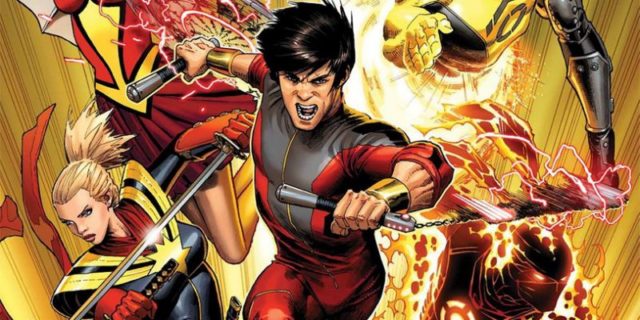 That wasn't all we got in the way of official announcements… Simu Liu was announced as the title character for Shang Chi and the Legends of the Ten Rings. We knew the movie was coming for some time, but had very few details about it other than Marvel was trying to cast it like a good martial arts movie, and sidestep the questionable source material it was building on.
The tagline should sound familiar, as it was the terrorist organization that the "Mandarin" used in Iron Man 3 and Iron Monger dealt with in the original Iron Man. We know that it will have the "real" version of the Mandarin as an antagonist, who was revealed to exist in the last One Shot. No word on if Trevor will make a return or not, or how any of these movies deal with the effects of Infinity War and Endgame. As a genre, it is an interesting choice… because it, like Westerns, are fairly rare in the West. Yet, when they're done right, we get some absolutely amazing films. It's being directed by Destin Daniel Cretton, who hasn't really worked on a project like this before (but did direct The Glass Castle, which starred a pre-Captain Marvel Brie Larson and a "wasted on Solo" Woody Harrelson).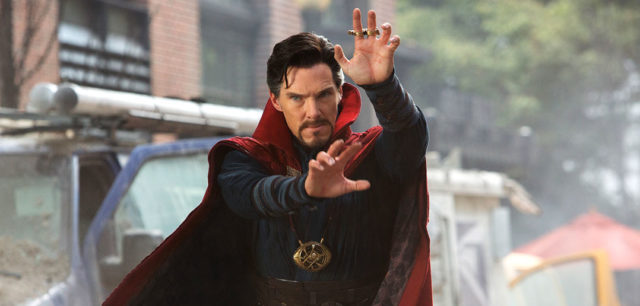 The news of a new Doctor Strange is both surprising and not-surprising. There was a very obvious thread set up in the first movie that needs to be addressed, so a sequel was always a given. But it's also been several years since the character was talked about in a solo capacity. There's actually a lot that could happen with this, and again, we get a tease of the multiverse. It features the same director as the first one, which is a fine, if not spectacular film, so it is likely a safe bet.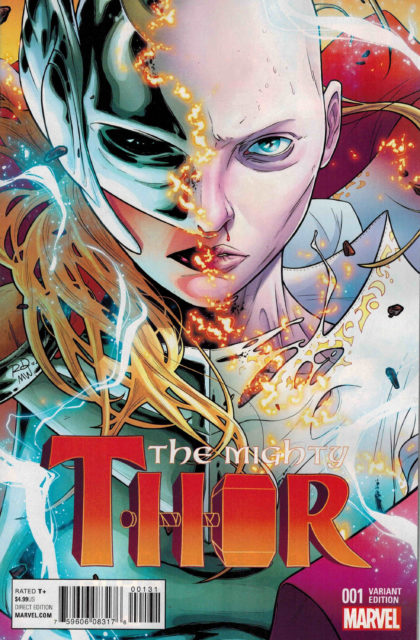 Now let's talk about the most awesome news of the bunch. It came out that Thor 4 was officially in the works, and Waititi was returning to direct. This is an awesome development, because Thor: Ragnarok was awesome, and his character had the most fascinating arc (which I have many conflicted feelings about) in Infinity War and Endgame. I really softened to my stance on Portman's Jane Foster after rewatching the movies, and the more recent Mighty Thor is one of my favorite runs of the last decade or so.
So, the fact that we're getting Portman back to kick all sorts of ass, visiting those stories, getting Valkyrie and Odinson back… and who knows what else (please work the Guardians of the Galaxy into this, PLEASE). I am not counting down to this movie, and it is officially at the top of my excitement list.
There were other teases and announcements mixed in, albeit with no dates tied to them. Blade is coming back, featuring Mahershala Ali as the titular hero. Which… is interesting, given that he has already played a villain in another Marvel property, Netflix's Luke Cage (and he was amazing in it). Marvel has had a rule about not reusing an actor in a different role in their universe, so this closes the door, and hard, on the Netflix stuff being part of the MCU. Marvel Studios head Kevin Feige also said that there are projects in development that will feature the Fantastic Four and the Mutants they've got back in house, though didn't provide many details. We still don't know what's going on with Deadpool, but Disney would have to be out of their mind to not continue on with the movies that basically print money.
So, it looks like the MCU will continue to hum along and dominate the box office, and the new series will continue to justify our Disney+ subscription at the same time. I love that they're finally putting focus on making the different series work together… something that was always frustrating about the Netflix shows.