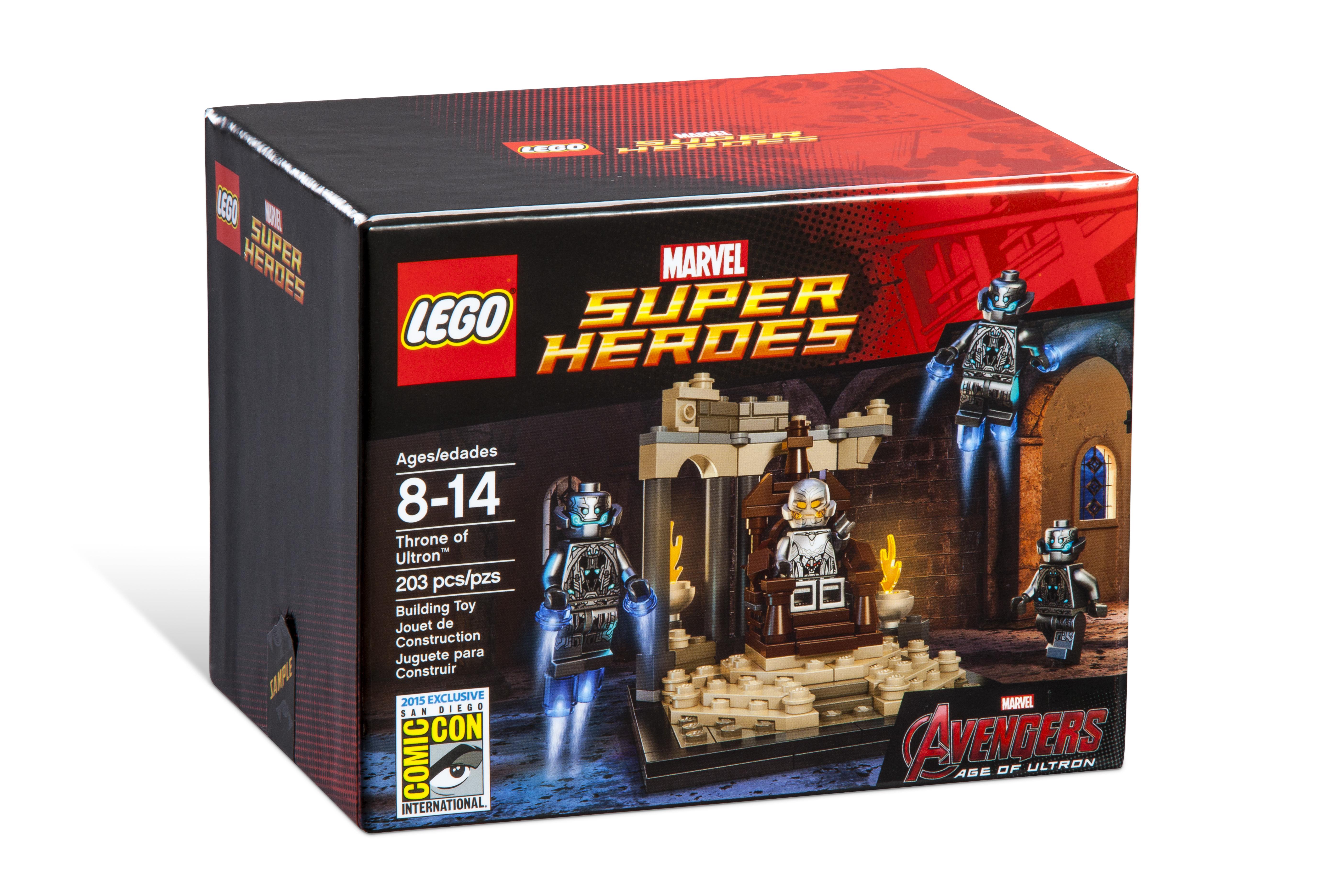 We've outlined before the process on how you can try for a chance to win the opportunity to buy an exclusive LEGO set. We've received some additional information to make things a bit clearer:
RETAIL EXCLUSIVES DRAWING
Location: Pavilion Terrace (Upper level outside Sails Pavilion). Attendees must first enter the main Convention Center entrance from the line at the front of the main building. Entry to the LEGO retail drawing at the Sails Pavilion will be from this line. Depending on the crowds, this line may start moving as early as 7:00am until supplies last.
Drawing Schedule
Thursday–Sunday: Drawing starts shortly after the lines are let into the building until supplies last.
Thursday: LEGO DC Comics Super Heroes Action Comics #1 Superman™
Friday: LEGO Marvel Super Heroes Throne of Ultron™
Saturday: LEGO Star Wars™ Dagobah™ Mini-Build
Sunday: There will be a drawing for tickets that have not been redeemed on this day
• Attendee badges only
• One drawing per person, per day
• Random drawing is for a chance to get a ticket to purchase at the LEGO Booth
• Sets will not be distributed at the Pavilion Terrace
• Must redeem ticket that day
Nothing will be sold or given away on Wednesday, Preview Night.