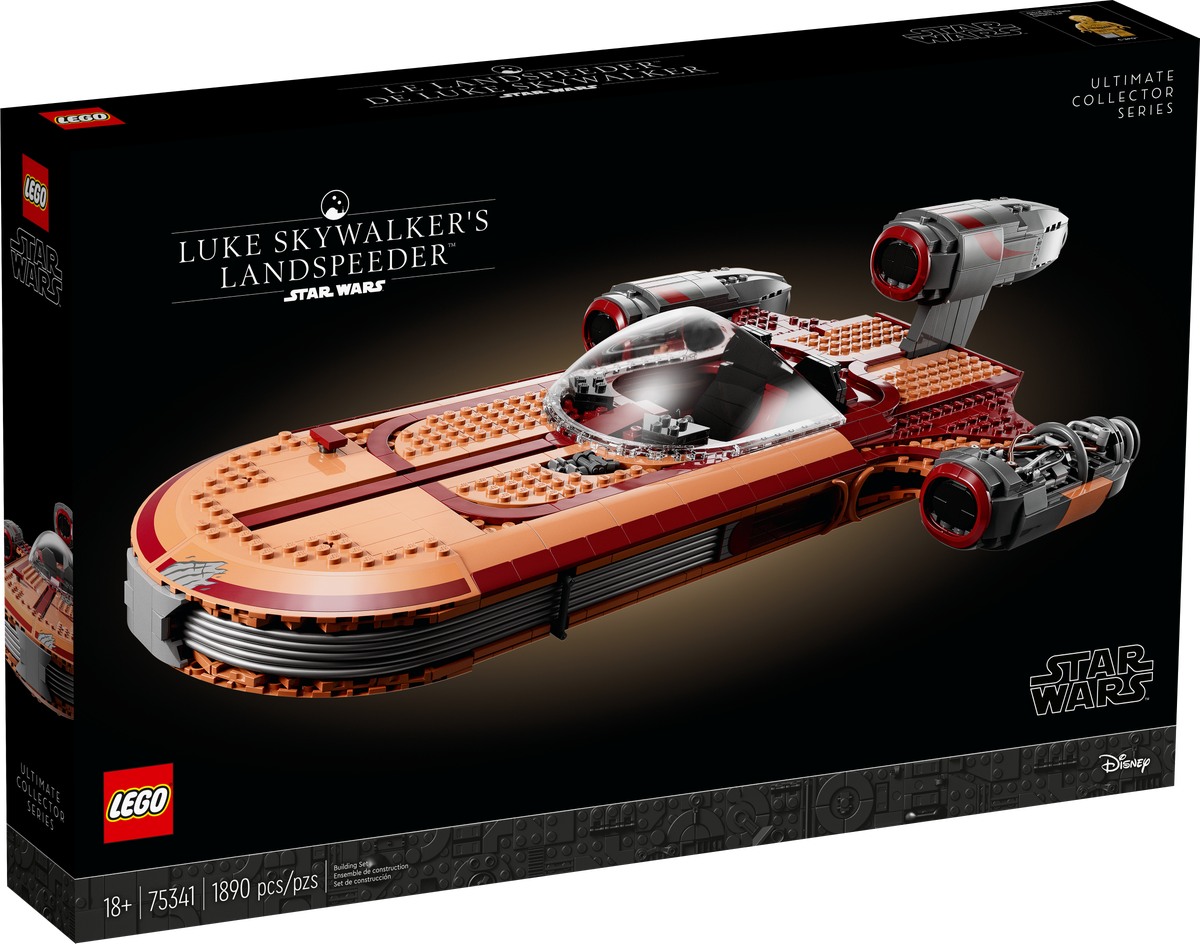 The UCS Landspeeder, officially known as 75341 Luke Skywalker's Landspeeder, is seeing a discount of 20% from both Amazon and Best Buy. Price before tax and any shipping is $191.99. No fancy promos like what Shop@Home is offering, but a 20% discount is a nice discount. Comes with  farmboy Luke and an exclusive C-3PO with a silver leg and printing on just about every possible surface. This sale price may or may not have anything to do with May the Fourth. Certainly is not a sign of any overstock or anything, right?
Affiliate Disclosure
FBTB is an affiliate partner with both Amazon and Best Buy. If you make a purchase there after clicking through any of these links, we may earn a small commission. Thank you for your support.