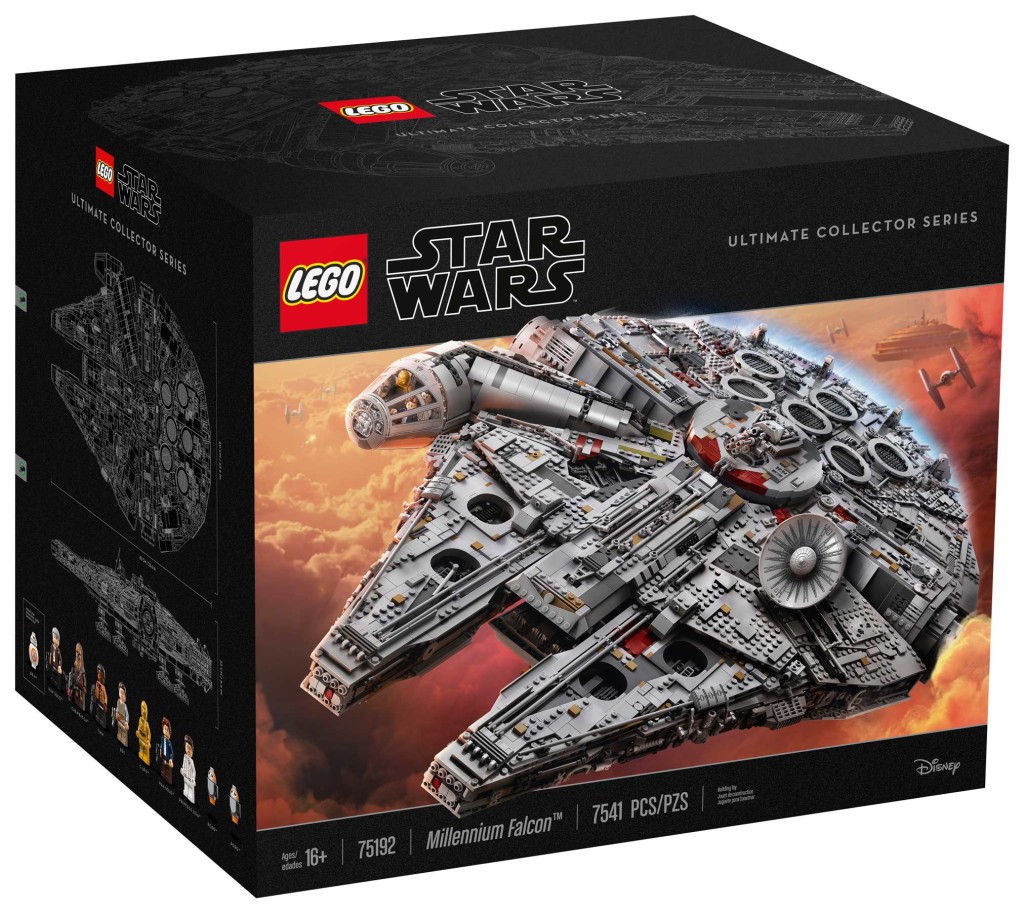 I reread the original press release more carefully this time. And here's the skinny. The set will definitely hit 40% off, but the exact time is unknown. From the press release:
The deals included below – and many more – will be available on various dates and times between November 22 and November 29 (Black Friday), while supplies last, at amazon.com/blackfriday, on the Amazon App, or by simply asking "Alexa, what are my deals."
So I apologize for the giant tease. It did not go on sale at 9pm Pacific / 12 midnight Eastern, like, uh, my friend thought it would. It could go on sale anytime between (my friend is assuming) 12:01am Pacific Friday November 22nd and Cyber Monday December 2nd. I will try to make another post again if I happen to get lucky and see it go live.
Otherwise, the best thing to do is just keep an eye on the product page for 75192 Millennium Falcon. Make sure the item is "Ships from and sold by Amazon.com." It'll say right under the "Buy Now" button. You can also keep an eye on the Amazon Holideals page for Toys and Games sorted by "Price high to low" and see if it pops up there.
I'll make updates to this post if any new info pops up. Good luck!