Update 2: I updated the headline to be a little more accurate. Details can be found here.
Update: I should have included the math. The MSRP of 75192 Millennium Falcon is $799.99. The sale price would make it just $479.99. I say "just" as if it's some paltry amount; I recognize that it isnt. But remember, folks, it's not how much you spend, it's about how much you save, amirite?
Get ready to blow your Black Friday budget. According to this press release, Amazon will be selling the UCS Millennium Falcon for 40% off on Friday November 22nd. Yes! That one! The. Big. One. 75192 Millennium Falcon, all 7,541 pieces, all discounted by a whopping 40%.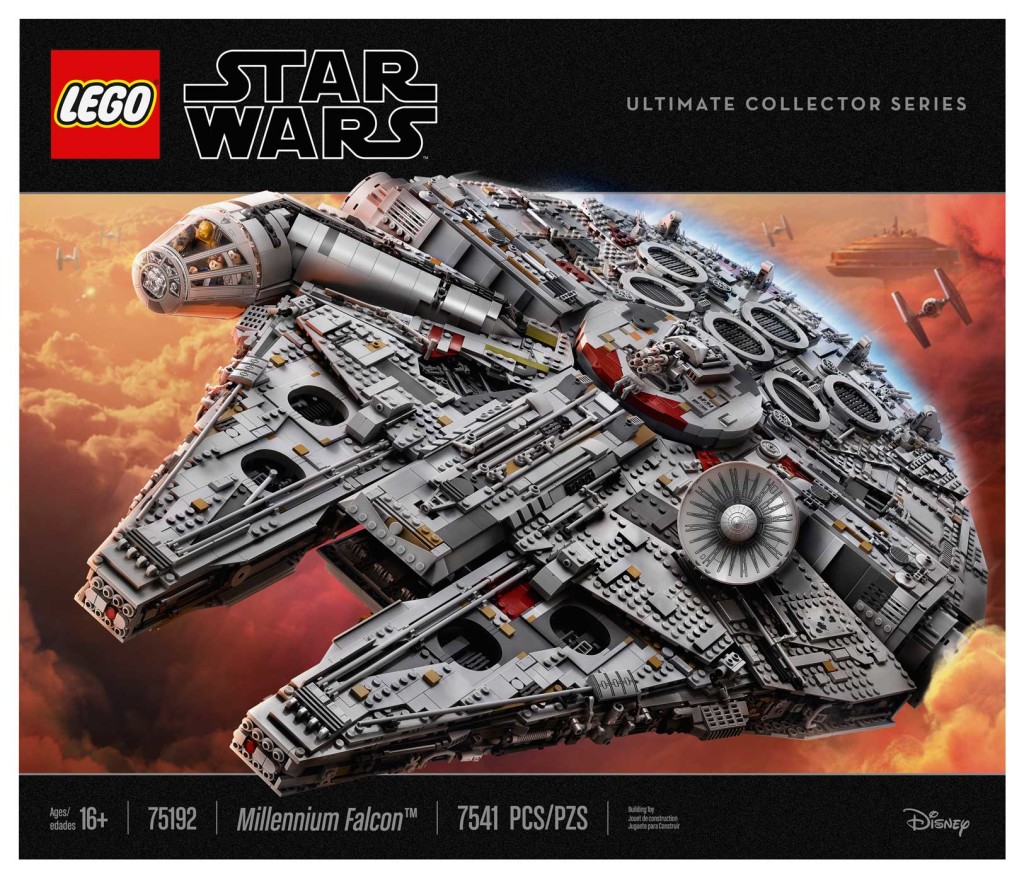 There's other stuff on that list that's also seeing a major discount, but this is the only thing that matters. I'm probably gonna post again the day before as a reminder. It's all part of Amazon's Black Friday Deals Week, which kicks off this Friday. I know, it's confusing. But set your reminders now and bookmark this link. I'm gonna guess the discount will start on midnight, Thursday night, but not sure if east or west coast time.
Just to recap: LEGO Star Wars Ultimate Millennium Falcon 75192 will be 40% off on Friday November 22nd on Amazon.com.
Another question is whether or not Walmart.com will match the price.
I seriously doubt that a better deal will ever come again for this. Good luck to everyone wanting to get one.
The Small Text
One tiny tiny tiny caveat: the press release doesn't give a set number. It just says:
Save 40% on the LEGO Star Wars Ultimate Millennium Falcon
It has the word ultimate in it. The product page has that exact same wording: LEGO Star Wars Ultimate Millennium Falcon. So I think it's safe to say that it is referring to the set we're all hoping it is. And if it's the other non-UCS Falcon set, then that is one dirty bait-and-switch.