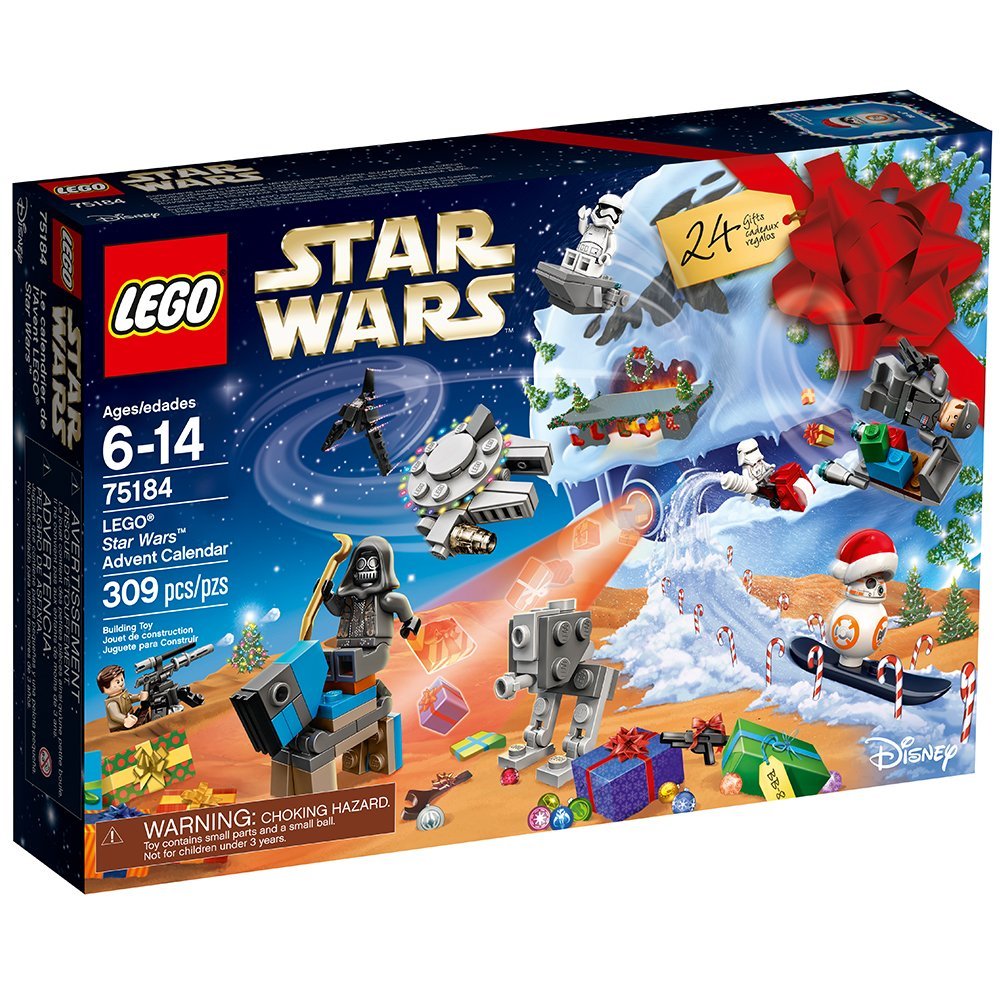 For some strange reason, this didn't post on the 24th. Consider it a cliffhanger and now it's time for the exciting conclusion!
This is it! Our Exclusive holiday minifigure gift is…

Lame.
Well, here we are. Another year has come to completion. Unfortunately, this one has to end with a big disappointment. There's a recurring thought that's been floating around here on the site a lot lately and that's LEGO has gotten lazy. I can't think of a better example of that sentiment then what you see right here.
I mean, this was an easy one right? How obvious is it to make BB-8 a snowman? I know they did a droid snowman before, but I'm sure anyone who liked that would love a snow 3PO and a BB snowman. But this is what we get, so make the most of it I guess.
BB is a fun droid that likes getting into trouble and having adventures like crashing the Millennium Falcon on a snowy planet to go sliding. Luckily the Falcon is used to that sort of thing.
But once a droid imprints on someone, that bond is difficult to sever. Sadly, BB will be waiting a long time for Rey to show up. He'd probably even settle for his actual master, Poe.
Poor little guy.
At least BB can have some fun hanging out with Sabine. It's snowboard even matches her hair. For me these are the only two figs worth getting in the calendar and the droid is still a MASSIVE let down.
So how do I rate this entry? Well, I have to admit that having almost entirely new builds was refreshing, even if I didn't like some of the source vehicles they were generally all pretty well done. Some were quite impressive.
As for the figs, my feelings stand. Sabine and BB-8 are the only recognizable figs and the only "exclusive" is a rando Resistance Chris Pratt. So three good guys and five incredibly generic bad guys with zero holiday themed fig. I'm sorry but a hat doesn't count. They put that hat on a clone back in 2014 and still managed to include TWO excellent Holiday customized figures. It actually made me regret skipping that singular year (I picked up the tree astromech on BL). So this just comes across as incredibly freaking lazy.
Honestly, it's shameful at the price they charge for these things.