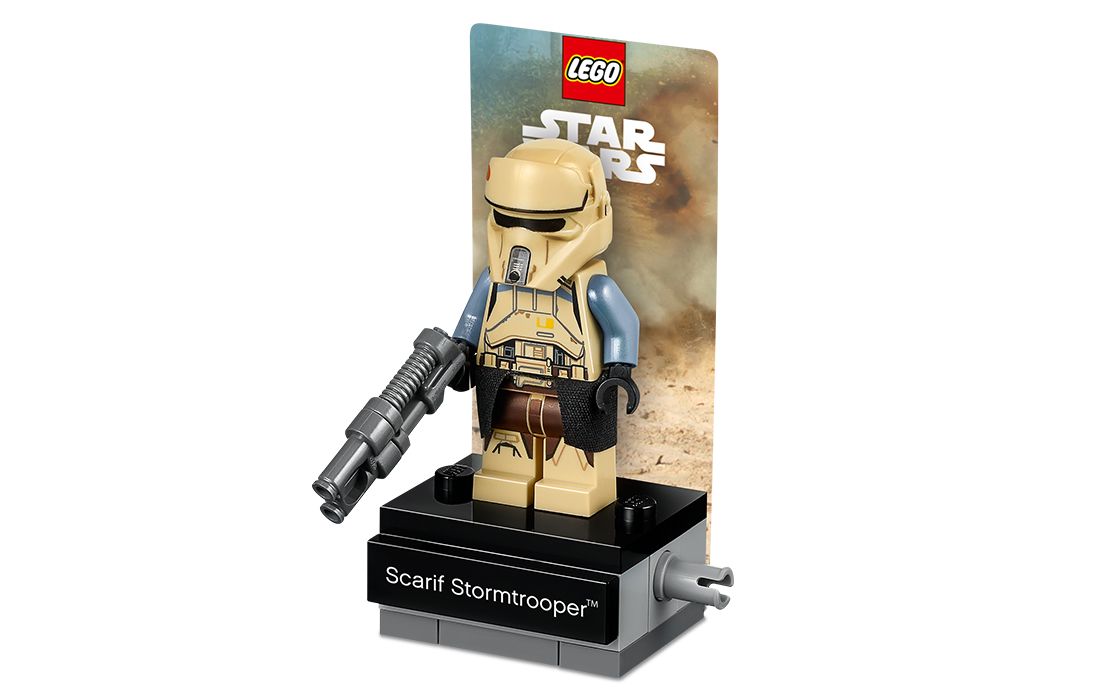 Today is September 1st, at least it is on the East Coast, and the celebration starts now for Force Friday II! You can pick up the first wave of sets based on The Last Jedi right now! Before we get to the list, you should know about a few promotions that are going on right now:
– FREE Exclusive Scarif Trooper! This guy, pictured above, is free and will be automagically added to your bag with your LEGO Star Wars purchase of $50 or more. Offer good while supplies last.
– Double VIP Points! You'll get double VIP points on all LEGO Star Wars items purchased during Force Friday II.
– Sale on older sets! Yep, you can get 20% just about every set that's old and taking up space. The more recent stuff is excluded, but you might be able to find some gems. Too many to list here, but you can check out the sale page for details.
– There is a free poster with a LEGO Star Wars purchase. Three to collect, a different one each day from September 1st through September 3rd. It will automatically be added to your cart while supplies last.
– Force Friday II means Force Weekend, all the promo items are good from September 1st through September 3rd.
No UCS Falcon yet, gotta wait at least two more weeks for that one and the exclusive VIP card. And with all that being said, onto the list of The Last Jedi sets: