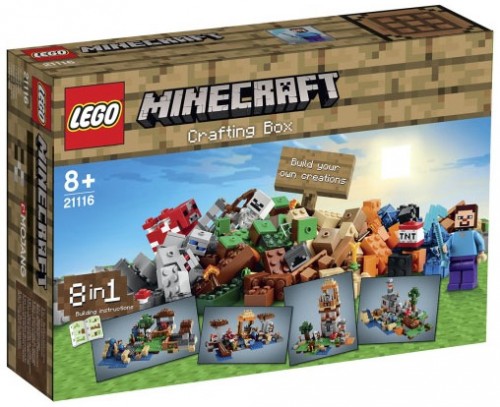 21116 LEGO Minecraft – Creative Box
Minecraft may not be my thing, but its popularity is undeniable. The transition from a CUUSOO project into a regular theme was not surprising since it was a fantastic ploy from the actual games creators, Mojang to get it noticed and picked up by LEGO. That license just keeps on building with the addition of the minifigure scale sets and Dutch brick site, Brickshop.nl has posted pictures of six sets that will soon be available.
The Minecraft Micro World sets must have sold well beyond the initially insane availability of the first set, so hopefully these will do well and Minecraft fans will be set for a while. I'm really impressed that they made a more generic Crafting Box that looks like it includes instructions for 8(!) creations, but still encourages the idea of building what you want which is the bedrock of both LEGO and Minecraft.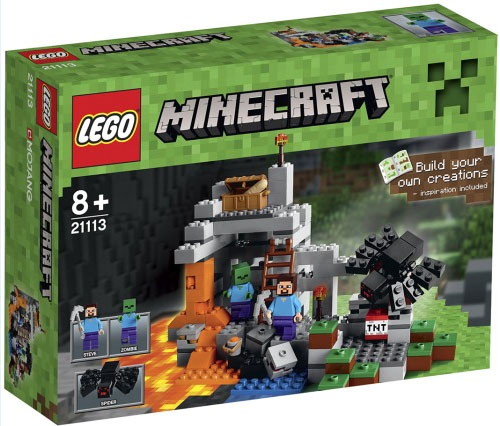 21113 LEGO Minecraft – The Cave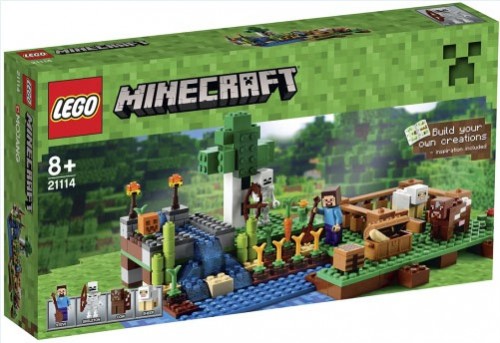 21114 LEGO Minecraft – The Farm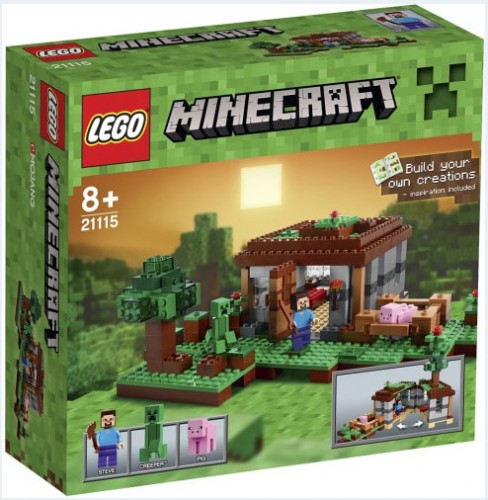 21115 LEGO Minecraft – The First Night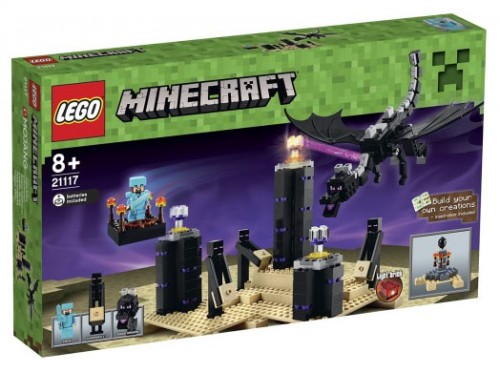 21117 LEGO Minecraft – The Ender Dragon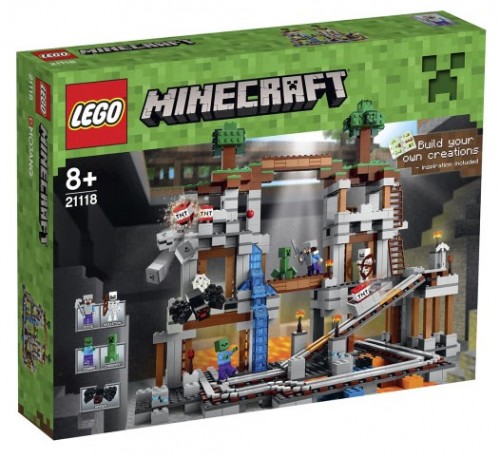 21118 LEGO Minecraft – The Mine