Out of all the characters from the MCU Phase 1, 2, and 3, Hawkeye was probably the most boringest character. Today's polybag, 30165 Hawkeye with Equipment, is a perfect reflection of that.
This was one of those bags that didn't have a name printed on the bag itself. But Bricklink pegs it as "Hawkeye with Equipment".
The "Hawkeye" part is just him with his compound bow. He is not unique to this set.
He doesn't have a quiver attachment neck element as his super high tech quiver is printed on the torso. The most exciting thing about the entire set is the double-sided head. One showing an angry face, the other with him donning a pair of red-tinted goggles.
The "with Equipment" part is just a simple wall with blue highlights to remind you this is an Avengers wall, possibly from the helicarrier, with a walkie-talkie, handcuffs, binoculars, and a fire extinguisher. You know, all the things that you'd associate Hawkeye with. There was that one scene where he puts out a fire with a fire extinguisher. I'm 100% joking about that but if that actually did happen in a movie that's pretty sad that I can make up a dumb justification for including a fire extinguisher in this set as part of Hawkeye's equipment and have it be true. Who knows, it may not even be a fire extinguisher. It could be a ketchup dispenser, like this sour cream guns that Taco Bell uses. The pieces of equipment is so generic that LEGO could have included just about anybody in this polybag and have it be their "with Equipment" polybag.
So why, pray tell, would anyone want this set? They're either Hawkeye superfans, LEGO Avengers completionists, or they have an addiction to collecting polybags. Guess which one I fall under.
Does It Suck or Does It Rock?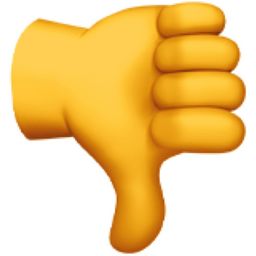 This set sucks! It's not entertaining, nor valuable, nor anything else that would make it redeeming. It sucks.
You Can Win This And Every Other Polybag I Review This Year
I'll be raffling every polybag I review this year in one big lot, all 260 sets (with the possibility of more). Each set will be individually stored in a ziploc baggie complete with the extra pieces, instructions, and the actual polybag bag it came in. The cost of a raffle ticket is just $1 USD and you can enter as many times as you want. Send a PayPal payment to paypal@fbtb.net for $1 USD for every ticket you want to purchase. DO NOT send one payment for multiple entries i.e. do not send one $5 USD payment for five tickets; five $1 USD payments must be made insteavd. Raffle is open to everyone in the world except where raffles are illegal. Be sure to put "POLYBAG RAFFLE" in the notes section of the payment in order to be entered successfully. Winner will be drawn sometime early January 2023 and contacted at the PayPal email address the payment was sent from to arrange for delivery. For a running list of all the sets that you can win, check this Google spreadsheet.