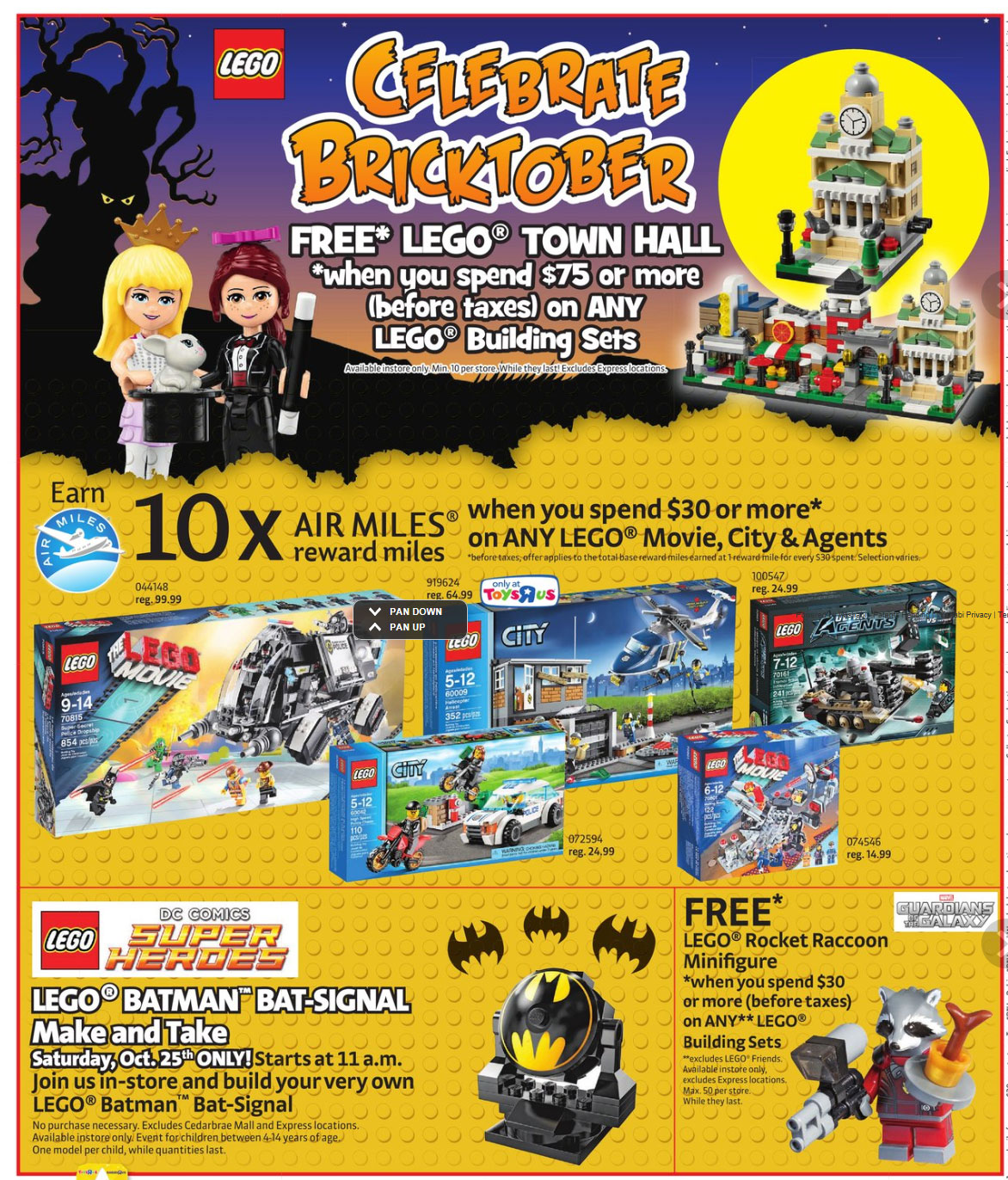 This week's Toys'R'Us flyer for Canadians gives some details on how to get the Rocket Raccoon polybag set. Starting today through October 30th, if you spend $30 or more on any LEGO set, you'll get the exclusive minifigure for free. Seems pretty simple.
Also, tomorrow, October 25th, will see Canadian TRU's hosting the Batsignal build event. The event starts at 11am and goes while supplies last which in my experience is less than an hour.
Thanks to Anonymous Tipster for the heads up.