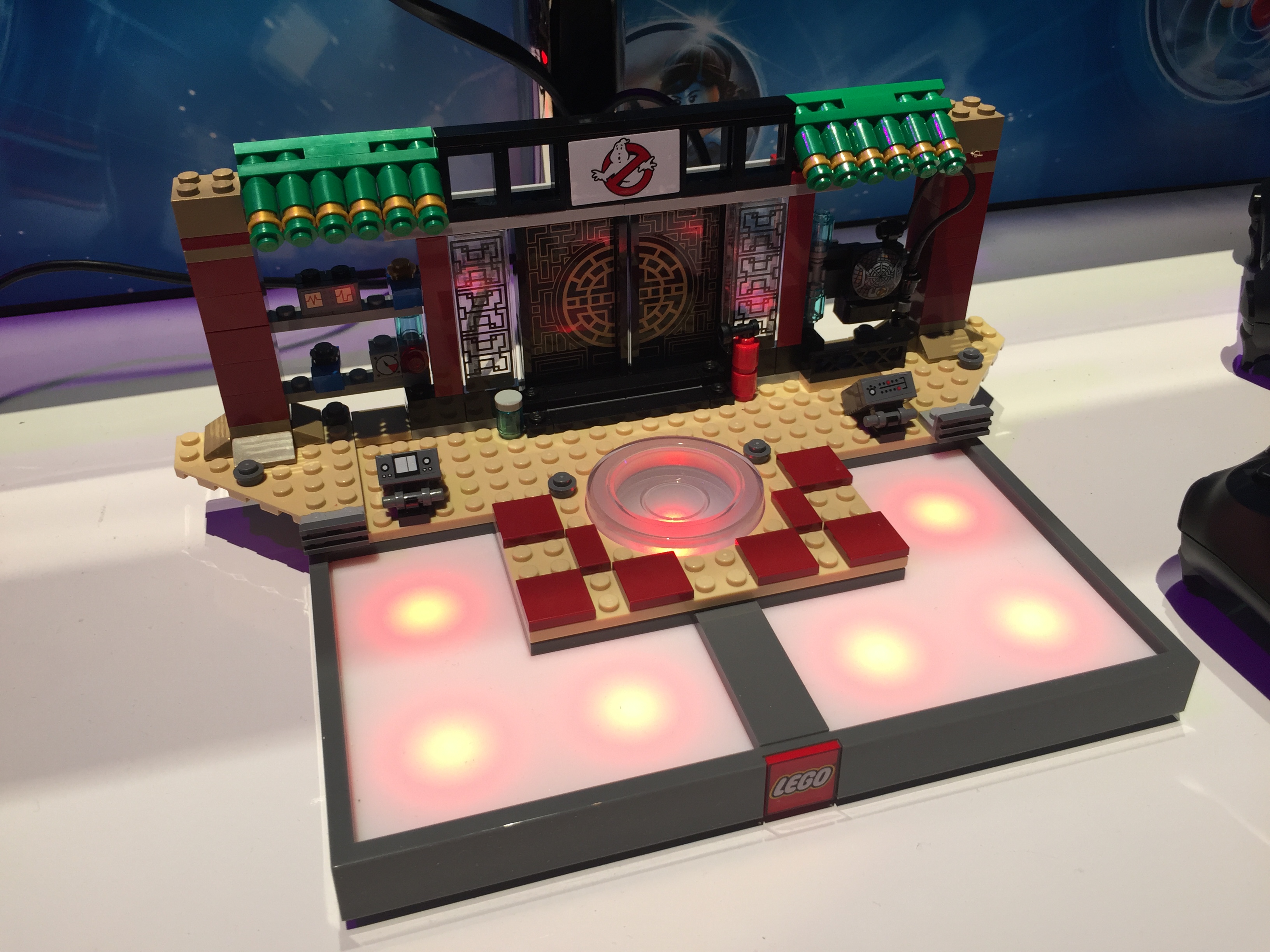 The Ghostbusters Story Pack is the first of it's kind for LEGO Dimensions. The LEGO Batman Movie and Fantastic Beasts And Where To Find Them will also be getting Story Packs. They are basically augmented level packs and will feature at least 6 levels that are bigger and more involved. The demo kiosks at E3 lets you play through the first level and I was able to shoot some video while Katie Tuck took the controls and explained what was going on with some of the new game mechanics. The video shows the playthrough the entire first level to give you an idea of what's to come.
Abby Yates is the only minifigure you get in the Story Pack along with a mini version of Ecto-1 and a new portal model of Zhu's Chinese Restaurant. This is designed to replace the portal that you get with the starter set and works with the existing toy pad. When you scan Abby into the Story, you also get access to Jillian Holtzmann and Erin Gilbert as playable characters. The whereabouts of the fourth Ghostbuster Patty Tolan was purposefully kept secret for spoiler reasons.
The Ghostbusters Story Pack will be released alongside the rest of the initial wave for Year 2 Dimensions sets in September of this year. You can pre-order all of the sets directly from Amazon.